Laminated floors are great in terms of cost-effectiveness, but they might come as pain if the cleaning is improper.
One of the main rules to remember, when it comes to cleaning the laminate floors is to avoid wet-cleaning them frequently. Laminate tends to get worse in quality and looks even than stained wood after contact with water or other liquids.
Laminate flooring can be vacuumed even every day, but without the rotating tool or beater brush since it can scratch the surface of the laminate.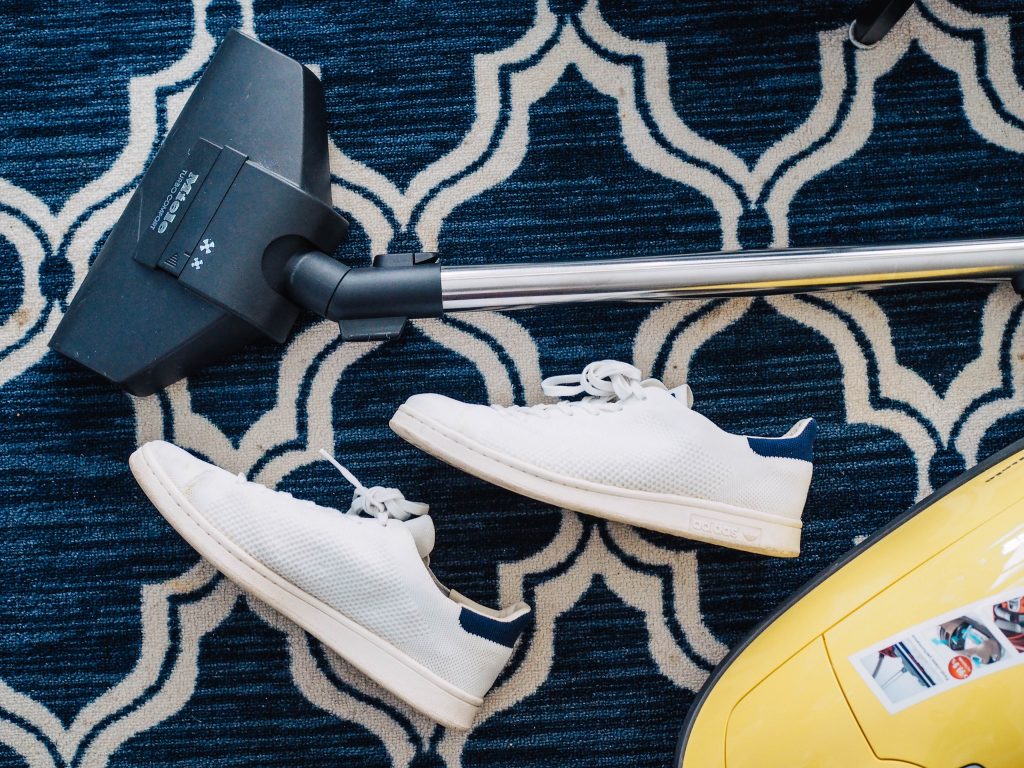 But it must be said that some models of wet vacuum cleaners can still be used to clean laminate. Such vacuum cleaners splash less water and are equipped with a special nozzle for cleaning laminate, which allows you to collect each and every drop of water.
As a result, the best method for laminate floor cleaning is regular mopping with a dry microfiber (or static-type) cloth every week paired with vacuuming, and a light water spray and immediate wipe-up every couple of weeks. In case you noticed water areas that you have to pick up, you're spraying too much water.
I selected the best vacuum cleaners for laminate floors in each category.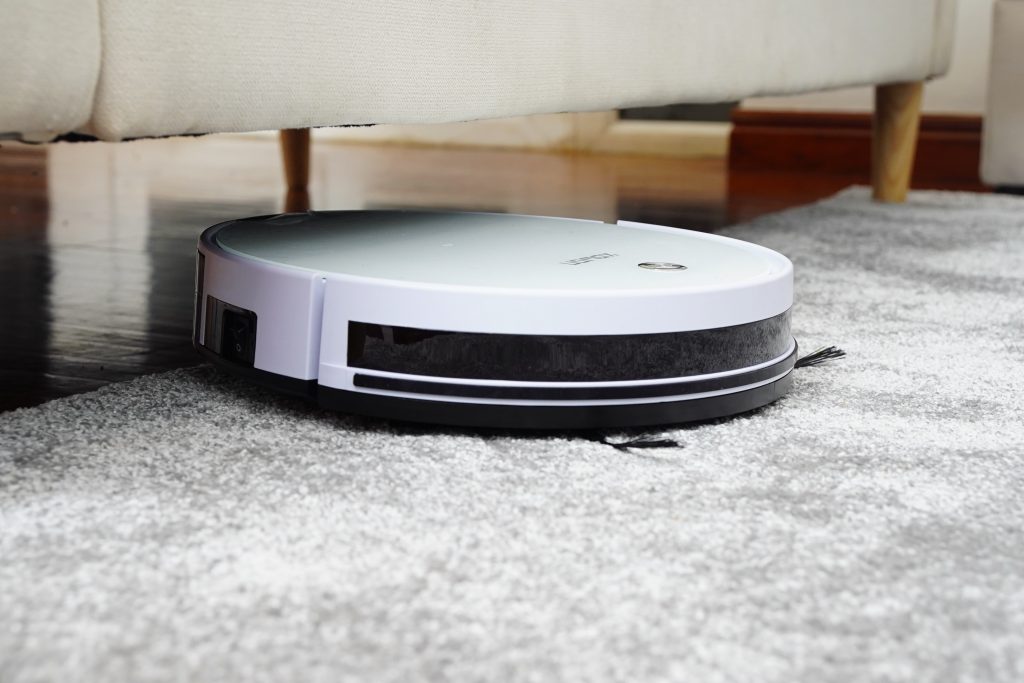 This mopping robot is a perfect vacuum robot cleaner to start from. It has an amazing price and numerous functions suitable for a laminate floor like mopping with a microfiber cloth, water amount control, dry vacuuming. It is fully automated and doesn't need any of your assistance to clean the full house. It is suitable not only for vacuuming laminate floors but also for the rest of the surfaces. Just make sure you change the microfiber cloth to wash it and avoid the old moisture smell.
Best vacuum robot for the laminate floor under $200. It is one of the most powerful robot vacuums on the market. It is a dry-cleaning vacuum, so you should not worry about the liquid that can damage your laminate flooring. It is perfect for small apartments. The surface of the vacuum is protected from scratch, so if your pets want to play with the robovac, they will not damage its surface. The price is really great for such a vacuum, some customers considered buying two robovacs for few floors at home.
This one is a large vacuum for big households with pets. It is powerful and long-lasting, providing more than 3 hours of uninterrupted work. So, it can easily clean a big home with pets. The suction is powerful and suitable for carpet and laminate floors. It also has a water-cleaning option, it spills and sucks the water instantly as it is cleaning, so there are no areas of water left afterward. It is perfect for laminate floors. You can use the app to control the movement and power of the vacuum. An extremely popular option among universal vacuum cleaners.
Small robot vacuum cleaner for small apartments. It is especially great if you struggle with the constant cleaning of pet hair. It works a little bit less than 2 hours, but it has a mopping function, so it can mop the floor automatically. There is intelligent water control, so it is nice for laminate floors because it avoids an excessive amount of liquid contact the laminate surface. Like many robot vacuum cleaners, it goes back automatically to the charging dock. It is both compact and powerful. The price is a treat. As for laminate floors, the mopping function is great. It doesn't spill too much water (which is harmful to laminate), quickly mops it and you don't have to bother doing the laminate floor cleaning right yourself. One of the best cheap vacuums for laminate floors.
If you are dealing with pet hair on a daily basis, you know how difficult it is to clean out the corners and hard-to-reach places and how tiresome this process is overall. Here is a selection of the best vacuums suitable for laminate floor and pet owners.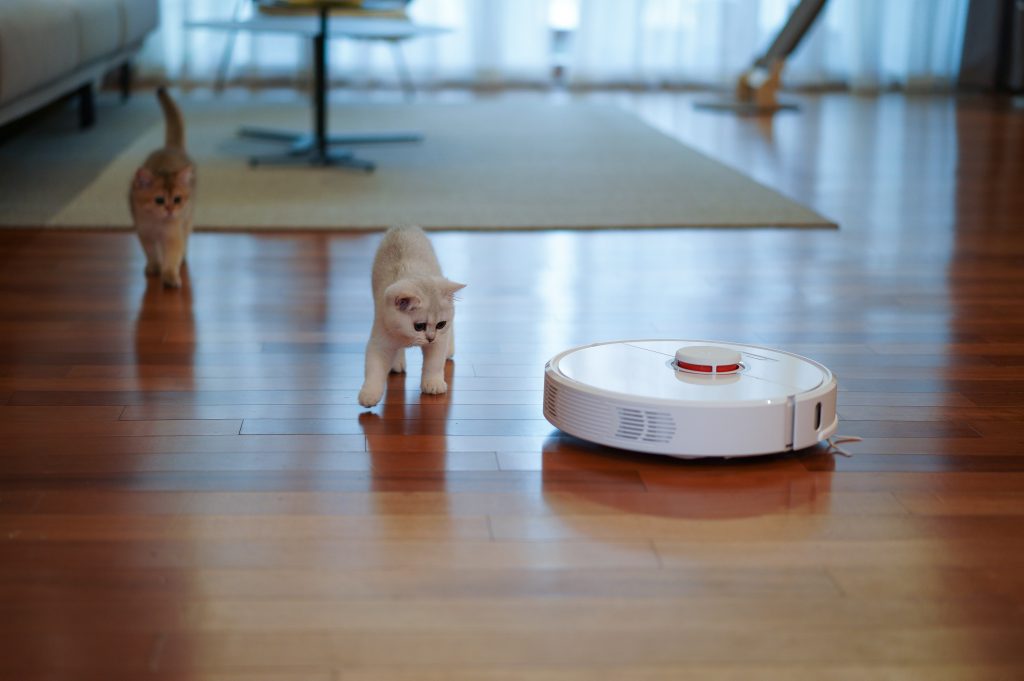 Bissel vacuums are specifically designed for dealing with pet hair, so it is the most optimized vacuum cleaner for laminate floors and pet hair. Though it is a small detail, it enhances vacuuming drastically: I'm talking about comfortable steering. It has a technology that removes pet hair from large pile carpets even if the hair is tangled there. It is a serious competitor to robot vacuums because most of them are not able to effectively clean large pile carpet or even move on it. It is heavy but quite easy to push and maneuver.
A quiet and powerful vacuum cleaner that easily converts into a hand-handled one for ease of access to difficult-to-reach places like stairs, car seats, sofas, and under the furniture (proud pet-owners feel the pain of how much pet hair gets hidden there). It is suitable for all kinds of hard floors and for low pile carpets. This corded vacuum cleaner for laminate is merciless to dust and the smallest debris. The thing that I liked about it was its maneuverability: 180° rotatable design in addition to portability. It is also lightweight, so it won't be another problem to carry it from the living room to kitchen.
This lightweight vacuum cleaner is perfect for laminate and hardwood floors. It is powerful enough to pick everything in your place: pet hair, small debris, dust, sand. It has a steering mechanism that adds to maneuverability. This vacuum cleaner also transforms into a smaller, handheld one to clean the top of the shelves, chairs, sofa, and under the heavy furniture like a breeze. It is suitable for those who need to clean often and don't want to deal with heavy equipment.
This small and effective vacuum cleaner was made specifically for hardwood floors. It has a V-shaped foot to reach the hardest places and thoroughly clean the corners. If you have pets, it is really good when it comes to removing pet hair and picking tiny food leftovers from the floor. Being suitable for the laminate floor, you will only need to slightly mop the floor after vacuuming it with this lightweight vac. It might not be the best choice for general cleaning, but it is a perfect budget option if you want to solve a pet-hair problem.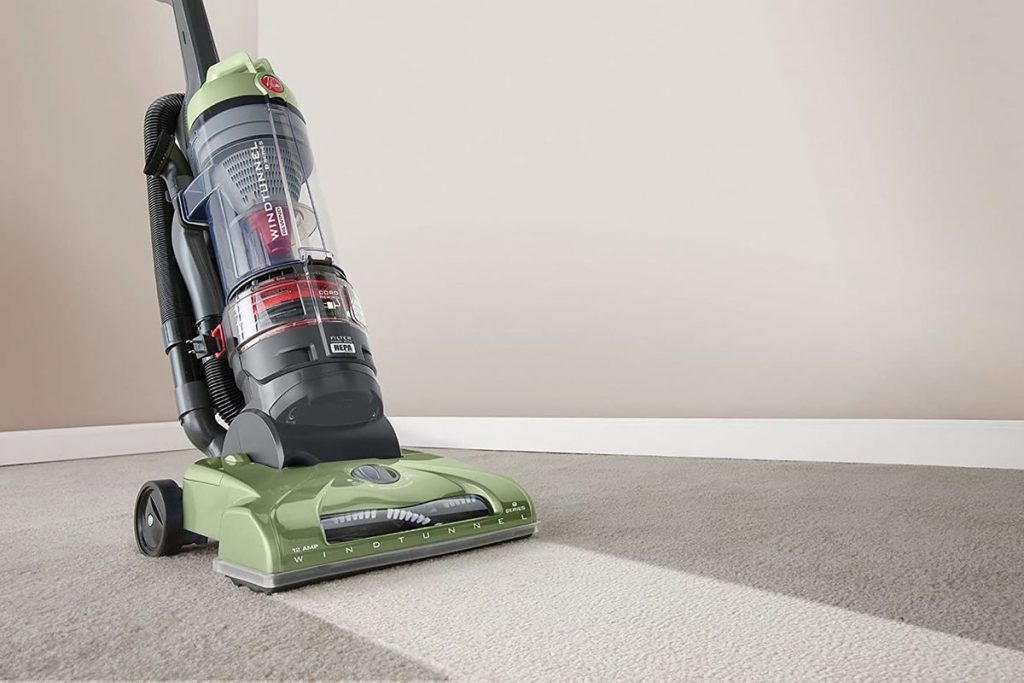 I've selected the best cordless vacuums to help you keep your laminate floor clean at any time.
It is compact, powerful, and transforms into a smaller hand-held vacuum cleaner. It is really powerful and includes a turbo mode that essentially increases the suction power (at cost of battery life of course). It comes with lots of attachments and 3 types of brushes. It is great for quick laminate floor cleaning. However, the runtime is 25 minutes max, so I would use it only to reach places I can't with a regular vac or to quickly clean a specific area without hassle. One of the best cordless stick vacuums for laminate floor.
Great cordless vacuum cleaner, with mopping function that is suitable for laminate and vinyl floors. It was designed specifically to deal with pet hair, dust, and liquid spills. The brush roller and tubes are automatically cleaned, so you won't need to deal with it. It is especially useful if you use this cordless vacuum to clean laminate floors after you walked your dog. You will clean the mess after your pet within a few minutes. The bin for dirty water is separated from the dry dirt bin, so it is easier to empty them. The storage and cordless vac have a compact and seamless design so it doesn't look bulky.
Cordless vacuum cleaner for laminate floors that has a 30-minutes runtime. It is suitable for different kinds of surfaces, you just need to change the attachment brushes if you are going to vacuum laminate floors. Another cool feature is the LED light that assists you in the dark corners or under the furniture.
You won't have to keep pressing the power button for the cordless vac to work, one touch is enough. It will make cleaning faster and easier, especially if you have kids and pets.
It is extremely powerful, quiet, and efficient. This vacuum will be perfect for laminate, hardwood, and carpet floors. It is versatile and will be powerful enough to keep the big house clean for a long time. Its quality is backed by a well-known Miele brand name, so it is a rather safe investment. HEPA filter purifies the air. Miele vacuum has a mode for the hardwood floor and for the carpet, however, it works best on the hardwood floor. The quality of built and details is unparalleled, meaning that this investment will serve you for years to come which has become a rarity among devices these days.
What vacuum cleaner do you use for laminate floors? What is the greatest problem you've bumped into with your vacuum? Share in the comments below!