Do you know what I love about espresso machines the most? It is a feeling in the morning that you don't have to do almost anything to get a coffee shop quality cup of hot espresso that signifies the beginning of a new day within the second a sip of espresso touches the tastebuds. But what I love about coffee machines even more? Is that you don't have to spend a fortune to get this magical coffee cup.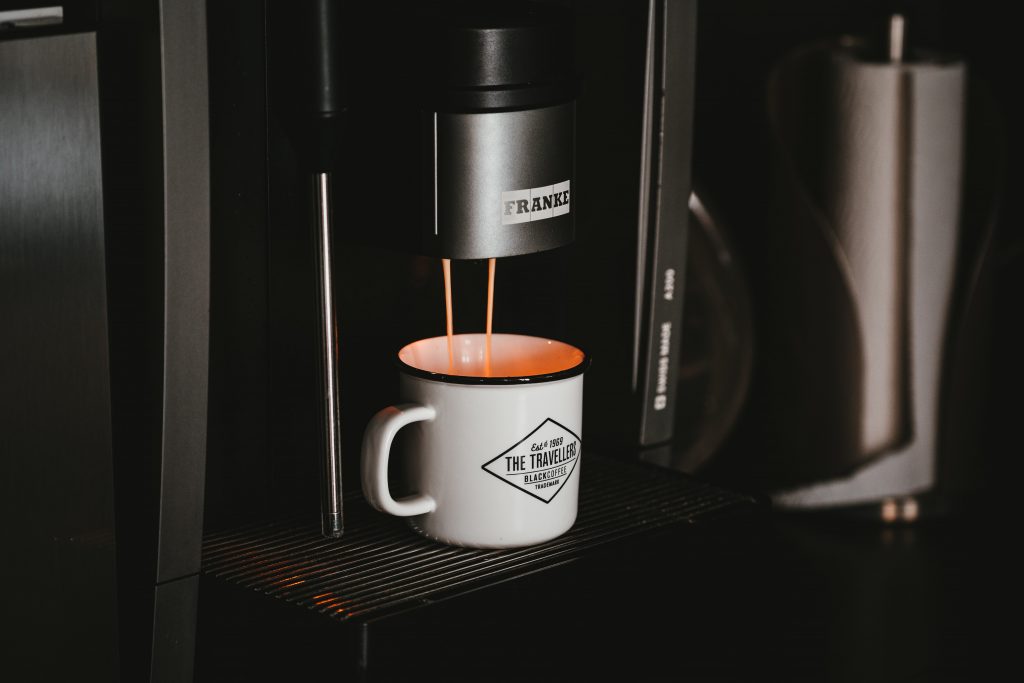 What is the best espresso machine under $200? I was looking for a budget espresso machine for myself, so I will show you my favorite picks and the one I ordered. To find out what kind of coffee is the best for espresso of your liking, check out my recent espresso types guide.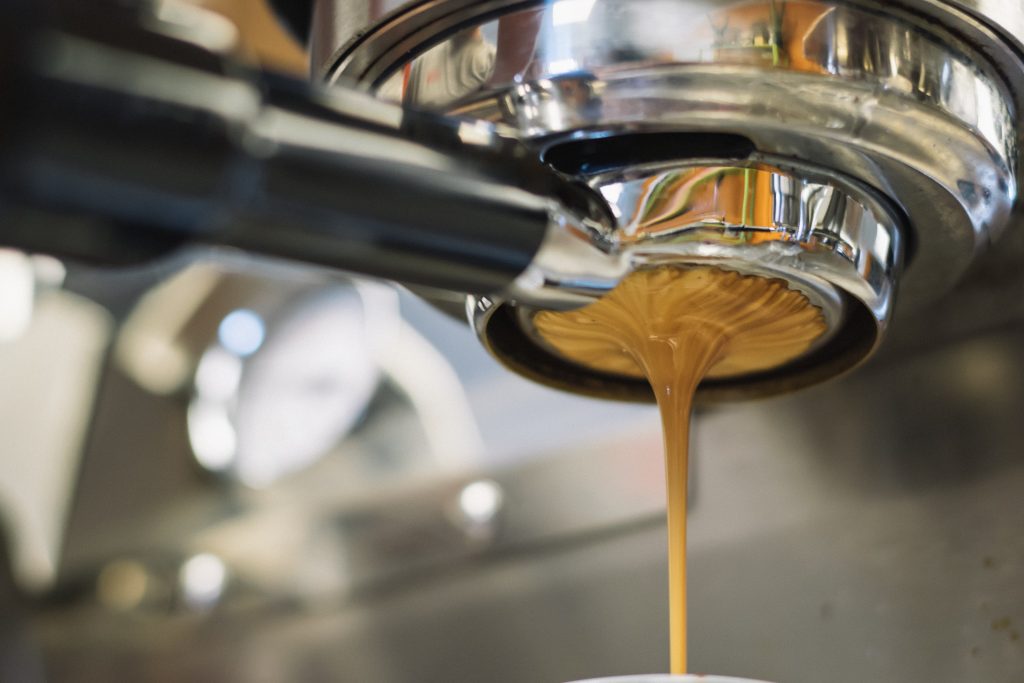 What is the best automatic espresso machine under $200 to buy? Within this price range, it is extremely hard to find a good automatic espresso machine, most of them are pod or Nespresso machines, or semi-automatic. I couldn't find any decent model within this price point, so I didn't include any to my list. However, I've found amazing semi-automatic and pod espresso machines that you surely need to check out.
This Lavazza espresso machine is your perfect match if you appreciate Italian-style brew, dark espresso with strong taste and flavor. However, it is for one cup only, and it works only with Lavazza blue capsules, which is a strong disadvantage in my opinion. However, it is made for those who love a European-style quick cup of amazing espresso in the morning. It is also really compact and doesn't take a lot of counter space, which I hugely appreciate. The style is sharp and the variety of pods taste is huge and impressive. The price of the espresso machine is well under $200. So, it is a nice option for people who are really particular about their espresso.
This category features espresso machines under $200 that are the most cost-effective and suitable for home brewing.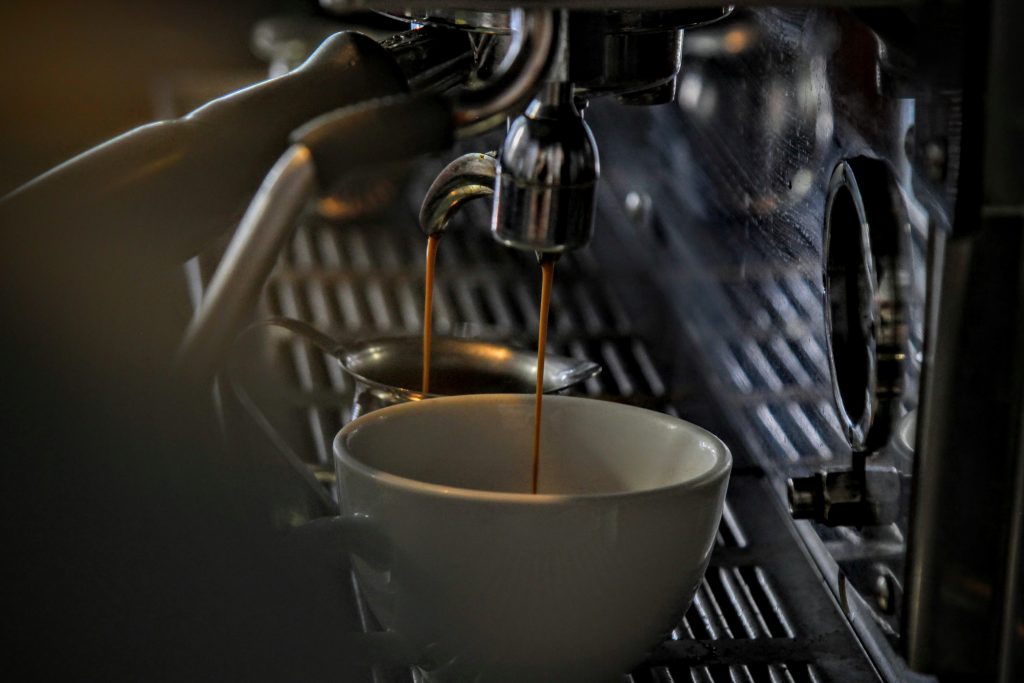 It is a very simple and this way perfect espresso machine with amazing price, backed by a well-known brand Delonghi. The extraction pressure is 15 BAR which is optimal for intense, flavorful espresso with moderate crema. This coffee machine can make 2 cups of espresso per time, which is great for Saturday mornings with family. You can use ground coffee or coffee pods, depending on the attachment that you use. It is extremely convenient because it doesn't limit you to only capsuled or only ground coffee. The price is ridiculous for the quality of coffee this espresso machine provides. You can take a look at reviews yourself. It is an amazing choice for decent home brewing.
This machine is for those who like their espresso dark, intense and bold. The extraction pressure here is 20 BAR, which is more than usual espresso machines range (11- 15), but its intention is to get maximum out of those ground beans to produce a cup of coffee that makes you alert after the first sip. I considered this budget espresso machine due to its advanced temperature control – a feature that is present in high-end coffee makers.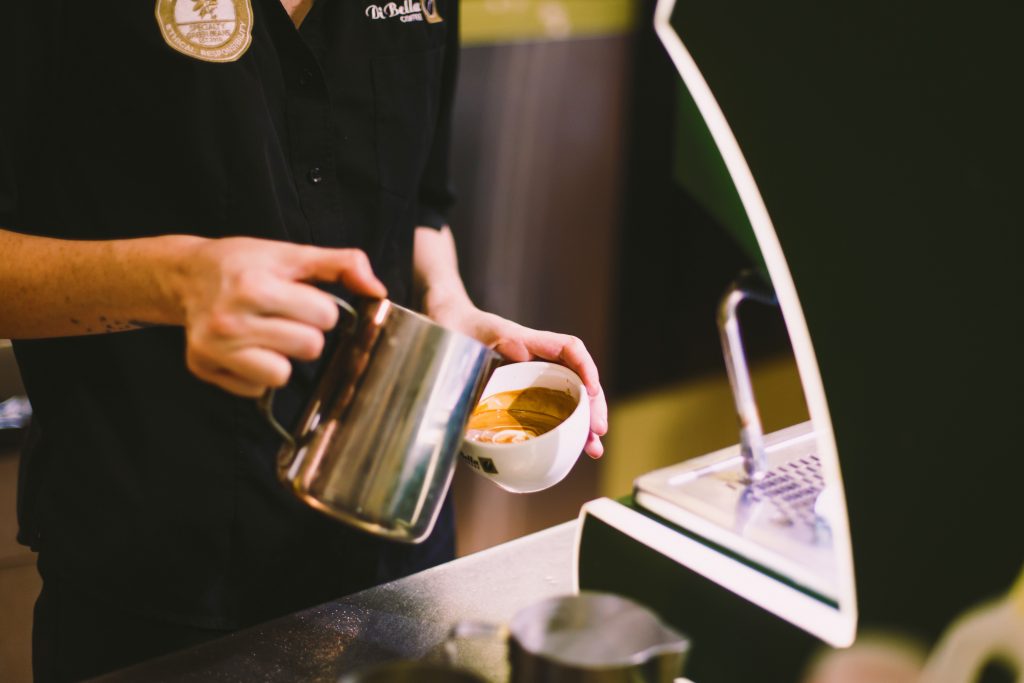 This type of coffee maker with an electrical pump that makes espresso extraction even better is quite a pricy one, so it is complicated to find a really good pump espresso coffee maker for under $200.
This 15-BAR pump espresso machine is optimal for a well-balanced espresso shot that is not too bitter and not too acidic. It has a basic construction and high quality built backed by a reliable brand. It doesn't have a lot of controls and settings, so if you are looking for pressure controls or temperature control, you'd hardly find a pump machine within this price range.
But this one makes perfect espresso shots and does its job good on a daily basis. In addition, the well-known brand that provides a good warranty is always a selling point. If you don't want to go into coffee making details and just want a stable, good-quality espresso daily – it is a nice pick.
A small and elegant pump espresso machine from Delonghi is a beautiful cherry red finish that adds a stylish element to your kitchen. I love to think of it as an Italian way to style coffee machines, though it is made not in Italy. However, the quality is great. You can use pods and ground coffee, making an amazing espresso or cappuccino cup. It is small, so it won't take up lots of space and due to its design, I'm sure you'd want to put it on display.
As for specifics, it includes the industry-standard 15-BAR pressure for just the right extraction and full-bodied flavor. I love the dual thermostat feature, meaning that the foam and the water for espresso are heated differently, so you don't have to wait to use your frothing nozzle. Generally, it is a decent basic pump espresso machine under $200 for people who want to get a good quality espresso at home. However, it won't suit people who treat coffee more seriously.
One of the best budget pump espresso machines. It is medium in size, can make two cups of espresso at the same time. It also has built-in cup warmers that help with the right temperature of the beverage. The frother seems quite average. The overall design is pretty good. It is always a good idea to buy a silver espresso machine because it suits any interior, it just seamlessly blends in, like a mirror, reflecting an interior.
It makes espresso really fast, has a sturdy construction and simple programmable options, so it is a no-brainer to make your favorite espresso or cappuccino cup. The espresso comes out a little strong and intense, so it is a nice base for some good lungo or Cafe Americano. It also produces reach crema amount, which is always more than welcome. However, people complained that the water tank is leaking, so the best way would be not to fill it to its maximum capacity. As for the extraction pressure, it is 15-BAR, which is promising a soft, flavorful, and rich aroma espresso.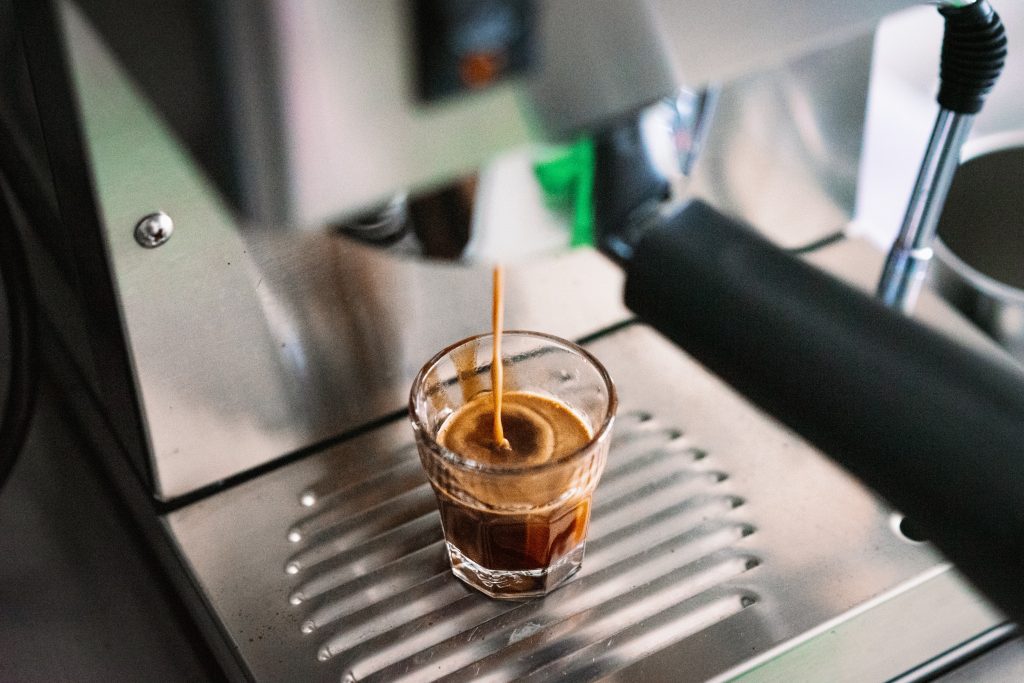 It features 2-cups capacity and a milk frother. It is a semi-automatic espresso machine, meaning that you only need to do a little work (pressing buttons) to make a perfect cup of espresso. 20-BAR pressure provides for more saturated extraction and a richer, slightly bitter taste of espresso. It has a sleek design in white color. The machine itself is medium size.
It is attractive and efficient. It is possible to control the coffee strength here by adding coffee and selecting cup sizes. Fast heat-up will make sure that you are not waiting for a frother or coffee maker to heat up. Even though I love to control my espresso and curate every step, but often I just want to wake up and have it as soon as possible without all the hassle.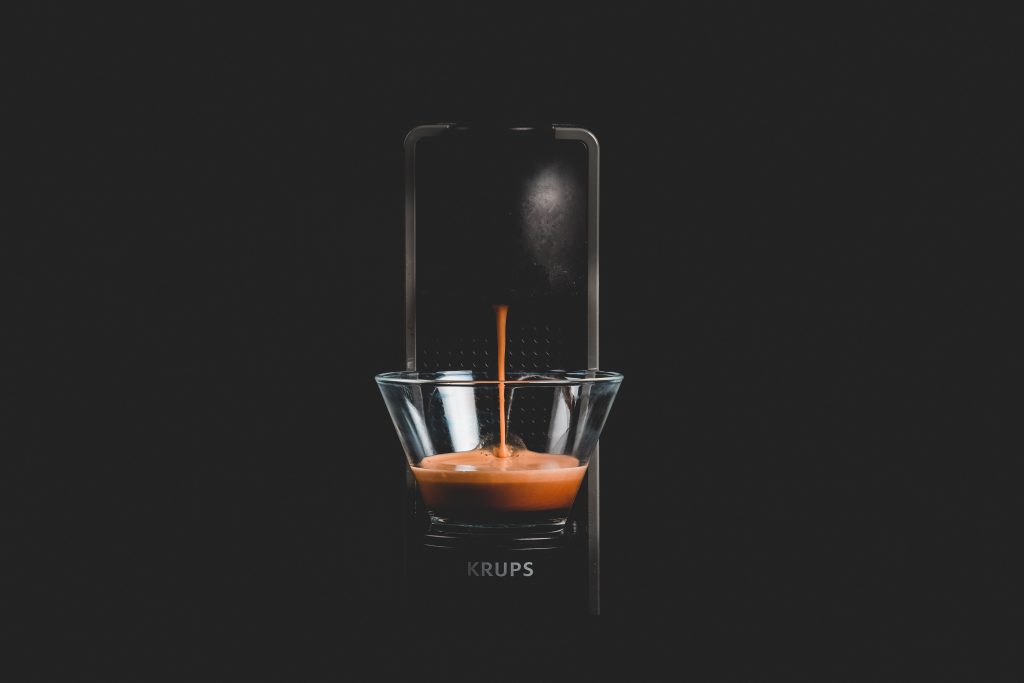 It was not a tough choice, because Nespresso machines for pod espresso are affordable, compact and have a sleek design. It is a matter of taste if you love the flavor of coffee produced by Nespresso, but the concept is amazing. Also, it is easy to find a really good Nespresso machine for under $200 and even $100, but your coffee choice will be forever limited to pods or capsules, so I would choose something more versatile.
It is really small and portable but has all the best features that you can find in Nespresso machines. It is a perfect self-care gift! A lot of people confuse Nespresso technology with some instant coffee, but actually, it is very delicious from a general point of view, it is also easy to make and the cup sizes are already mentioned on the pod itself. The only thing you need to care about is to have a sufficient supply of the pods to make sure that you have enough. It provides rich crema and an amazing aroma.
Classic Nespresso machine for the ultimate quality of espresso and its flavor. The machine extraction pressure is 15-BAR which is equivalent to a coffee shop espresso machine standard. Even though it is quite compact, it has a 60 oz water tank capacity. This one doesn't come with a set of capsules included, but you can choose the flavor you like from a huge number of options.
It is truly easy to use since everything is automatic and you just need to load the capsules and press some buttons in order to enjoy amazing espresso flavor. It is a perfect gift idea. The capsules are sealed for a single-serve of espresso, so each time you get fresh.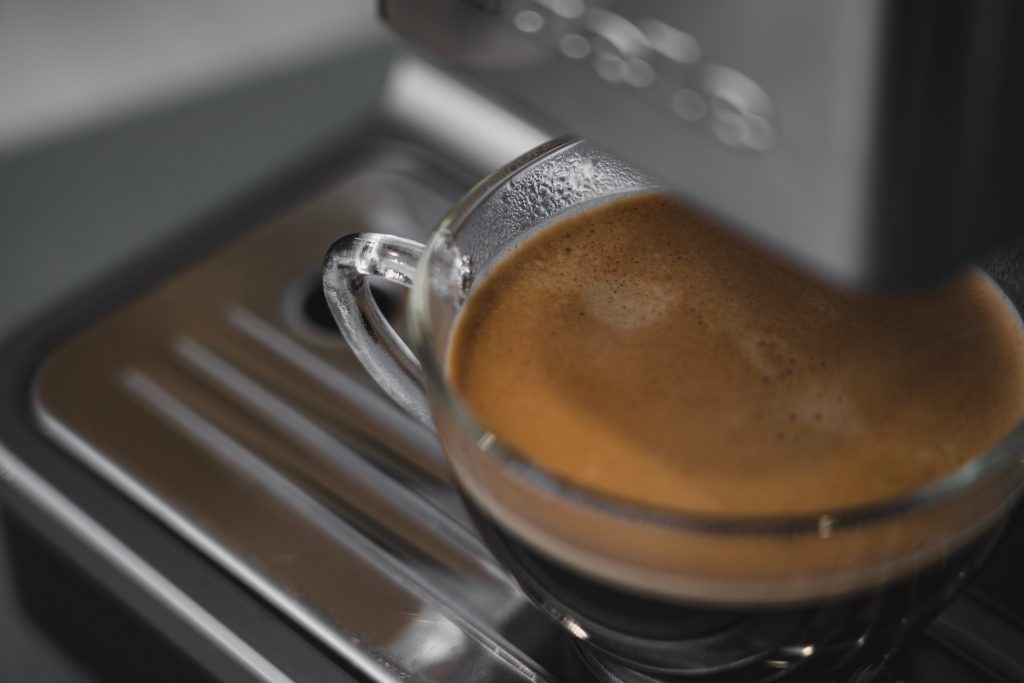 This is my favorite choice due to a number of factors. It is a high-quality espresso machine under $200. It has a built-in cup-warmer at the top, frother, 15-BAR pressure produces silky, dense, and flavorful coffee. The machine is easy to use and it is quite compact.
Products by Cuisinart are long-lasting and can be used and abused. It has two versions, so by adding $20 more you'll get a programmable mini electric machine, though I stick to the manual one since I love coffee-making ritual and it is tougher made overall.
So, what's your favorite way to brew espresso?