The deep and rich taste of coffee has been intriguing people for centuries now. The culture of coffee reminds us of the wine culture, but every person is one's own sommelier: we consider taste, richness, fruitiness, the scent of nuts, acidity, and density. The good news is that a proper cup of coffee is available and affordable to anyone.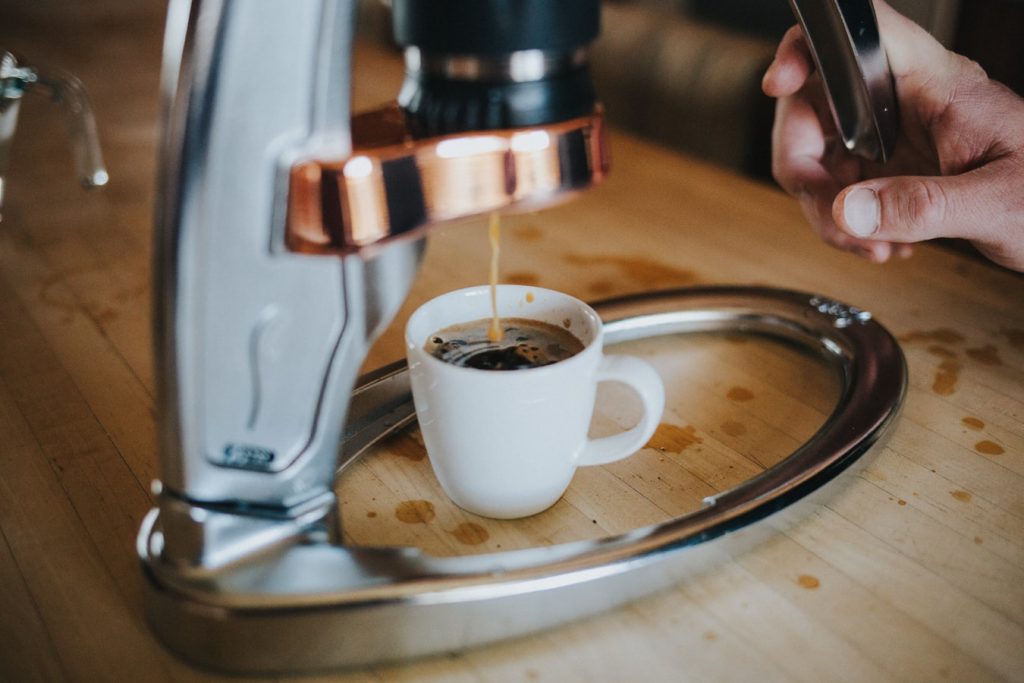 The morning cup of coffee was reinvented during the lockdown. Though most of us missed our morning coffee on the go, we've been able to discover the advantages of home-brewed espresso, drinking it in our linen pajamas prior to a Zoom call.
A full-flavored, well-balanced taste without excessive bitterness or redundant acidity, a rich aroma with soft, velvety notes – these are rather the characteristics that define a good espresso coffee.
In order to brew a really good espresso, you need the right espresso machine. But that's not the only condition, because the strength, taste, and aroma of the beverage depend not only on the brewing method – the first and the most important step would be choosing the right kind of beans for the best espresso coffee and to grind them properly.
Espresso coffee varieties come in all shapes and sizes, based on the roast, sort of beans, country of origin, grind size, time, and storage conditions.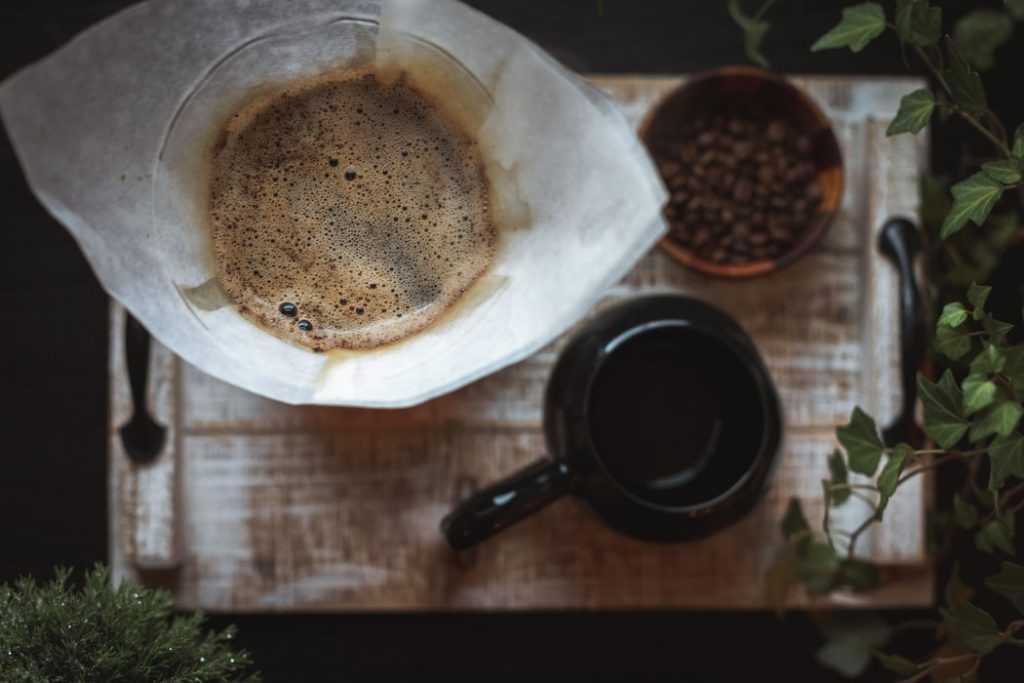 Espresso machines, which make a very strong, aromatic coffee, have become increasingly popular in recent years, so they are used everywhere – not only in coffee houses but also in offices and home kitchens.
No wonder that coffee drinkers are becoming more and more sophisticated and spoilt every year, and thus more demanding in terms of quality and taste of their favorite beverage. So coffee has long ceased to be just a way to cheer up and beat sleepiness in the morning or keep you up all the time.
Of course, the taste of your best cup of espresso should be first and foremost determined by your taste. In order to help you get started, let's look into basic coffee characteristics that influence the resulting taste of the brew.
Slow roasting at high temperatures is most suitable for the best espresso coffee. This type of roasting creates the perfect base for making espresso and espresso-based drinks with a rich and pleasant taste without bitter notes.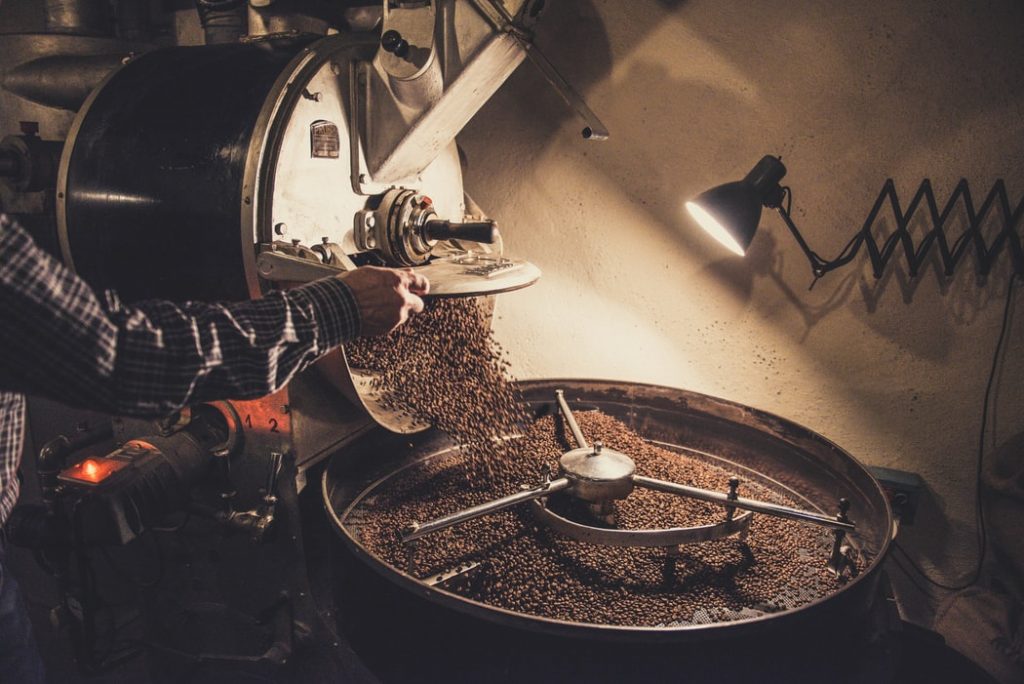 According to National Coffee Association, there are 4 roast colors: light, medium, medium-dark and dark. Dark roasts are commonly used for espresso.
Light beans will not provide for a saturated taste of traditional espresso most people love.
One point to remember that the most delicious coffee is freshly roasted and freshly ground coffee. Ground coffee loses its aroma and flavor really quickly.
If you don't have time to bother with roasting and grinding it yourself, the minimum you can do is to buy a well-sealed container with a secured lid.
In order to truly feel the depth and notes of coffee taste, coffee-maniacs prefer coffee beans from a single estate or from the same geographical region. However, most coffee nowadays is a thoroughly curated blend and proportion of beans to reach a certain taste, crema, and aroma.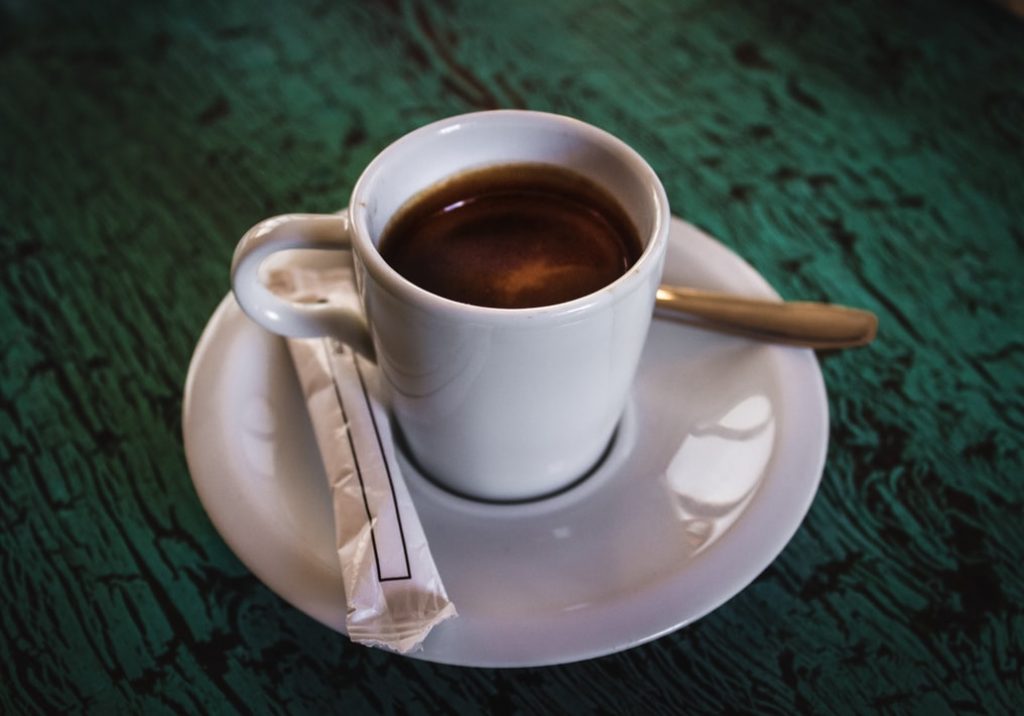 So, if your coffee is a geographical blend, it is standard. The three most fruitful coffee regions are Central America, Africa and Indonesia.
Take a look at the common coffee bean notes from these regions:
The easiest way to choose the best coffee for you is to buy small packs of coffee beans of different varieties for trial and make a practical experiment with tasting.
The most well-known and widespread coffee species are arabica and robusta.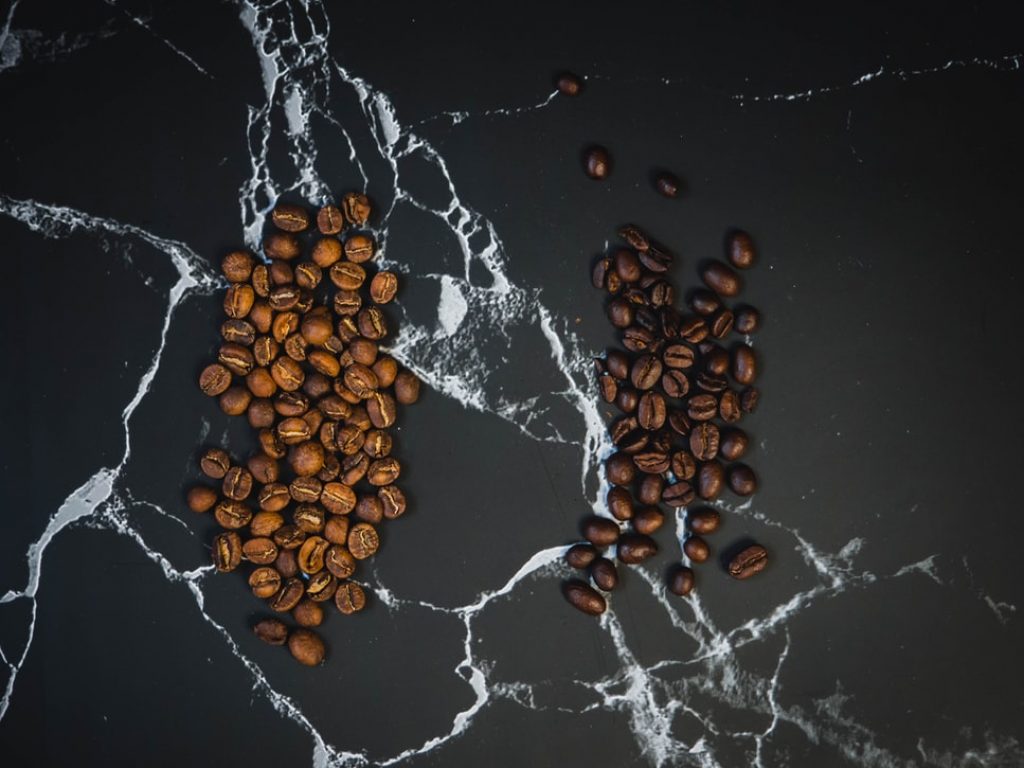 Arabica is more demanding in terms of conditions, it gets ill easily and the harvest is smaller, has a sweet and acidic taste.
Robusta is easier to produce, more flexible in conditions, and has more caffeine and less sugar than in arabica, yet the taste is more bitter. In terms of espresso, due to its concentrated taste, acidity gets lost on the way, so there is no strict rule to drink 100% arabica-based espresso. Well, it is up to your palate.
The proper grinding of the coffee beans is fundamental to making a delicious beverage. For a one-shot (1.5 fluid oz) espresso, a fine grind with extraction for 25-30 seconds is suitable. Extraction is the process of bringing out the flavor and aroma components from the coffee beans by interacting with water.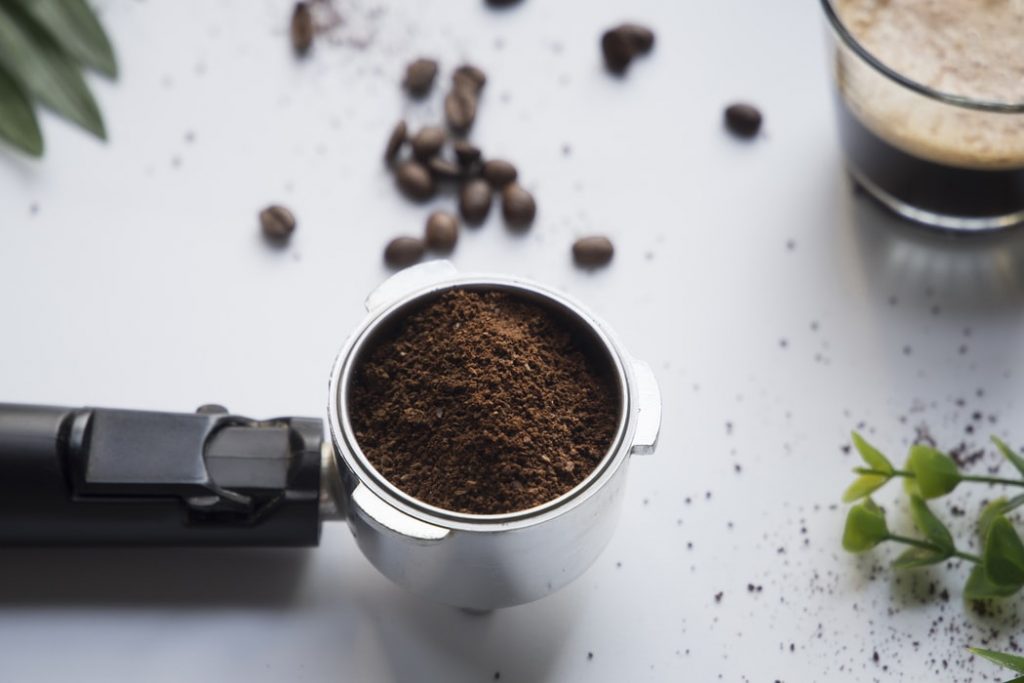 Ground coffee for espresso must be used as quickly as possible. Therefore, the beans are usually ground for exactly one or two servings just before brewing.
The ground coffee quickly loses its aroma due to oxidative reactions. The crema appears due to the extraction of volatile essential oils that tend to fade after the beans are ground. Compare the taste of the fresh ground coffee with the one that's been on the shelf for a while. The difference in taste and aroma will be evident.
For making espresso, it is important that the particles of ground coffee have an irregular shape but equal size. The former is necessary to increase the area of contact with water. The latter is for uniform grounds. Therefore, the coffee beans should be broken rather than cut or crushed.
For espresso, grinders with flat or conical burrs are used. The grinders should be made of steel or ceramic. Rotary (knife) grinders are not suitable for espresso. A micrometric adjustment allows you to adjust the grind as precisely as possible.
Take a look at the 2 best coffee grinders for espresso that are high-quality and very popular:
Conical burr coffee grinders:
Flat burr coffee grinder:
What is the best coffee bean for espresso?
It should be medium-to-dark roasted coffee beans.
Otherwise, as I've mentioned above, it is up to your taste and you need to experiment in order to find the right, suitable coffee taste, and aroma that will get you excited about the first-morning coffee sip.
Pick the brand and the roast you know you love. If you are new to this, you can get acquainted with these beans for espresso first:
Classic Italian style espresso with rich flavor and cocoa and caramel aroma notes.
Dark roast featuring bittersweet chocolate notes and signature balanced flavor.
Central American coffee beans roasted in small batches in Brooklyn and loved by lots of people:
Silky coffee taste for those looking for an interesting taste to surprise their palate.
Any professional barista will tell you that it is the one you personally like. Yet, it has to be fresh, medium-to-dark roasted, and balanced.
I have selected my personal preferences for the best coffee for espresso that is affordable and easily accessible from anywhere.
The most creamy and balanced espresso taste.
Amazing and strong cherry and chocolate flavor from arabica and robusta blend.
The strongest espresso to charge you for a productive day. Suitable for those who love intense and strong coffee shots.
Silky and sweet coffee with medium roast and nice crema. A perfect cup of lighter version of espresso. It is a nice entry drink for those who love coffee without milk but are not ready for hardcore stuff yet.
Classic Lavazza taste. It is how classic Italian espresso tastes like. Intense, rich and extremely fragrant.
Flavorful, rich, and intense espresso that is served all over Italy. It is not bitter and the acidity is reduced, though it is 100% arabica. I also appreciate the packaging of Illy, I love those metal containers that keep nice ground coffee flavorful.
The best espresso base to mix with milk for cappuccino or latte. It emphasizes the creaminess of milk, yet preserves its strong coffee note and aroma.
The best coffee for an espresso machine is the one that has the right grind for espresso. Also, an important factor to take into account would be when coffee beans were roasted. The adequate time to consume coffee would be 2 weeks within the roast.
It should be fresh and well ground, as well as have a perfect blend for your taste. I will share my top 3 best coffee for an espresso machine.
Extremely energizing, my usual choice to start a Monday morning. It is low in acid, has caramel and cocoa notes.
Well-balanced taste that is rich, yet not overwhelming. This espresso is easy to get a continuously good taste from an espresso machine that will suit most people.
One of the hardest to understand coffee blends if you were looking for something to make you actually stop and feel the taste.
It is extremely customizable which is great for beginners and long-time enthusiasts. You can control grind size, time of brewing, and milk and save your perfect combination, so you will get it in one click. I've also written a full article on how to pick the best affordable espresso machine.
This espresso machine grinds directly into the portafilter. Of course, it has extremely precise temperature control (it heats up within 3 seconds) for proper extraction.
An amazing espresso machine if you love to get your coffee fast and exactly the way you like it. Heats within 40 seconds and you have a perfect bean-to-cup copy. It is easy to clean and it provides a smooth and full-bodied coffee. This espresso machine is easy to use and will be suitable for a regular coffee lover. Has a frothing technique that can froth any type of milk into a dense and silky foam.
The stovetop espresso maker is also known as the Moka pot that produces rich, silky and textured espresso. It is an old Italian way of brewing coffee which is still widely used in Europe and by coffee enthusiasts.
Take a look at the iconic stovetop espresso makers from Bialetti:
This Ilsa stainless steel Moka has clean design and is practical due to its material.
The taste of the Moka pot coffee is intense and creamy, really concentrated. Nowadays it is more of a coffee ritual and an amazing way to make coffee outdoors, without espresso machines and electricity while still getting a thick, authentic strong coffee taste.
Best Arabica blend for the Moka pot.
Interesting and distinguished taste by Bialetti, specifically curated for the Moka pots.
A classic choice for a regular and continuously high-quality cup of espresso from the stovetop espresso maker.
Hope you enjoyed my brief coffee guide, check out my mini-electric favorite things and if you have any comments or questions don't hesitate to ask!