Like most people, I enjoy watching movies on the big screen in the cinema. Recently, when this chance was taken away and I needed something to cheer myself up, I've decided to upgrade my at-home movie experience by getting a nice projector to watch films and videos at home or in my backyard with my family.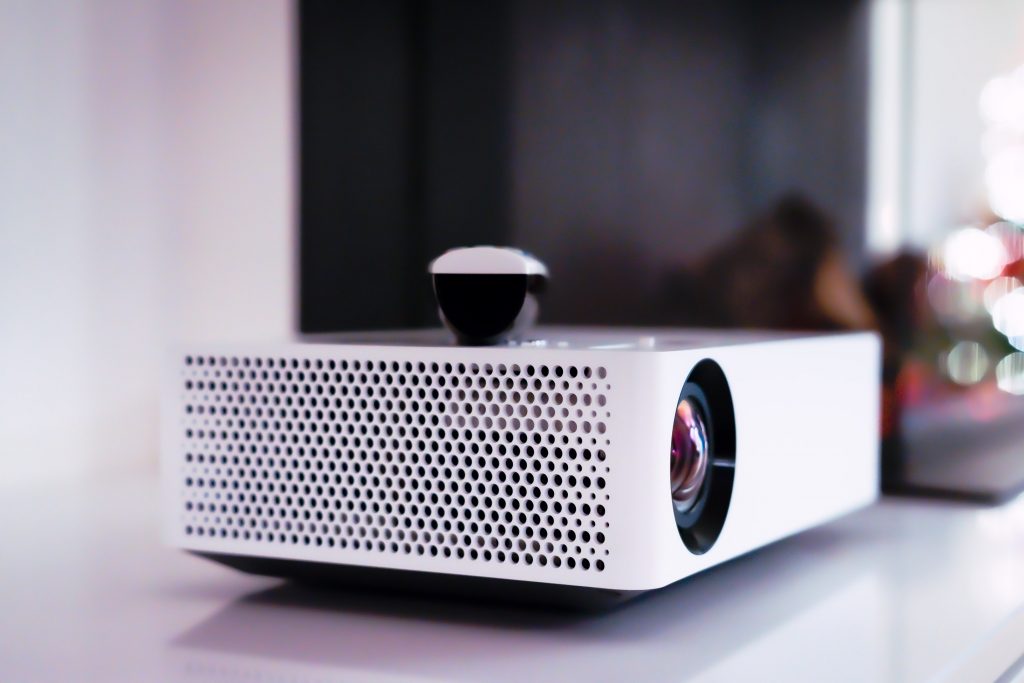 I set a $200 budget since I was not sure that this idea is going to succeed and started searching for the best projectors under $200. I am bummed how many items there are on the market and how similar they seem while being different in quality and functionality.
Mini projectors are a blessing if you have to use this device in your professional activity, like at the office, at the class, lecture. It is also great if you are hosting a workshop and need to make sure that every person sees the action in detail and it is accessible from different angles. 
I love the idea of the mini projector for less than 200 for the family camping trips. Especially if it has a battery, otherwise you can take your power bank to ensure even more hours of quality time spending (provided you have all agreed on what to watch.)
This small and lightweight projector fits into your backpack or purse easily. It provides a nice resolution, but it needs a pretty dark setting in order to ensure brightness. There is a mount for the tripod there if you need to adjust it. Also the Kodak Luma 150 projector lets you see an HD picture up to 150" but if you spread the projector to a larger width, the quality will get lower. It is a nice thing for office presentations since it is not bulky and easy to use. It might not suit those people who are looking to stream videos and movies on it, but it is awesome for other purposes.
This little guy is one of the best mini projectors under $200 that displays pictures within a 4.6 ft distance. The manufacturer states it is not suitable for presentations since it is made especially for home theatre, home movies' viewing, and gaming. It is rather small for presentations, lectures, and works primarily in the darker setting, though it is quite bright even during the daytime. This mini projector is a great idea for home parties, sleepovers, gaming, and movie streaming.
Home projectors should have a nice resolution, image quality and be bright enough to watch movies, play video games and assist in DIY projects.
This Vankyo mini projector is amazing for a home party, sleepover, providing 1280 * 720P native resolution quality. You can use streaming services if you have a firestick or Roku.
The display size ranges from 39″ to 250″ with a distance up to 26.5 ft. It is not as compact as the projectors picked above, but it is still portable and compatible with iOS and Android smartphones, TV, laptop, and Xbox or PS. There is also a 3-year manufacturer-backed warranty. There is a fan sound that can be heard, but the speakers of this home projector are also loud, so it should not be a problem. The projector set features a case to carry and store the projector, it is a nice addition for camping trips and sports events viewing with friends.
It is one of the best cheap projectors under $200. The mini projector is lightweight and compact, as well as easy to set up due to multiple connections. You can put it on the table, floor, or mount it on the ceiling. As with lots of mini projectors within this price range, the brightness is not enough to work during daylight. However, if the day is not sunny or the setting is rather dim, the brightness here is more than enough.
Being a pretty good option for home theater, this cheap mini projector should last for a really long time with lamp life stated as 50,000 hours. It is an extremely popular small home projector. Mini projector can display a screen image from 30 inches to 180 inches. You will need a firestick or Roku, as well as cables for your device to use streaming services.
TOP 3 best portable projectors for under 200 dollars. Portability is extremely important if you need to carry it from room to room, or class, or you like to go on camping trips or travel with your family. A compact projector is an indispensable thing if you are traveling with kids.
This Dser projector is portable due to its smart design with a comfortable handle to carry. However, the projector is really bright (4000 lumens) so you can use it for both home movie theater and for outdoor movie setup. Though customers say it is not 4000 lumens, it is still really bright and goes along with expensive models.
It is lightweight and really compact, you can place it anywhere and it won't take a lot of space. I've decided to put it into this category due to its size, however, this little powerful projector under $200 could have been my top pick. If you need it for home use, this projector is a good value for the money.
A portable projector with a sharp design and a full set of features needed for quality time at the home cinema. It has great performance, high contrast, and brightness, making it suitable to watch TV and movies during the day. This portable projector can become a perfect alternative to a large TV in the kids' room, providing more space due to the absence of TV and maybe some furniture around it as well as a cool home movie theater for kids. The native resolution here is 720 P, which is quite detailed for the projector with up to 200″ displaying capacity.
It is a really small and portable cheap projector that fits the palm of your hand. The price is great for a projector that works indoors and outdoors. It is a nice solution to watch football with friends on the big display, as well as for camping trips with your family, kids' playdates and sleepovers.
A portable outdoor projector under $200 that syncs with a smartphone and is perfect for a dimmer setting. The actual resolution is 720P. The setup is pretty easy, you just need to connect the outdoor projector to your WIFI network.
Decent indoor and outdoor projector with high quality for the price. It is quite bright and the picture is clear, so you can use it during lectures or for online classes, football matches, parties, sleepovers, and movie nights. The setup is plug-and-play. You can use the streaming services with a firestick or with a genuine cable (if you are projecting from an Apple device).
Gaming projectors amplify fun from the game itself. It is a great addition to the gaming set or a nice gift to a gamer who doesn't have it yet. The best gaming projector should allow for a high-quality image, fast response, and image rendering as well as just the right level of brightness to be comfortable on the eyes. Take a look at my picks for best gaming projectors under $200.
Crenova projector is excellent for gaming. It is bright (6000 lumens), adjustable, actually has a 1080P resolution, which is rare for a projector under $200. The fine details are clear and visible on the display, which is made specifically for playing. The projector is equipped with remote control, which is convenient if you ceiling-mount it. It is also great for outdoor movie viewing and other activities like kids' playdates, movie marathons, sports watching, and online studying.
Most Popular Gaming Projector: Stylish GoDee projector with native 1080P resolution, high-quality built, and 5-year service guarantee. It is another great option for gamers and sports fans since the picture quality is unparalleled.
Overall it is the best video projector under 200. Within its price range, it is pretty universal. You can use it both indoors and outdoors, for movie nights, DIY ideas implementation, sports watching, online lectures, or classes and videos. It is bright and well built, backed by a well-known projectors' manufacturer.
If you know another great video projector on a budget, I would appreciate if you share it in the comments' section!