This sunlit nursery decor is unparalleled, since it is spacious, balanced and filled with lots of fun stuff for kids, yet it doesn't feel crowded.
When creating a nursery decor for home you want this room to be as transformative as possible, to make sure you have enough design flexibility while the child is growing, and yet you don't want this room to feel out of touch with the rest of the house's interior.
Take a look at the magnificent nursery decor and design in Scotland by Deborah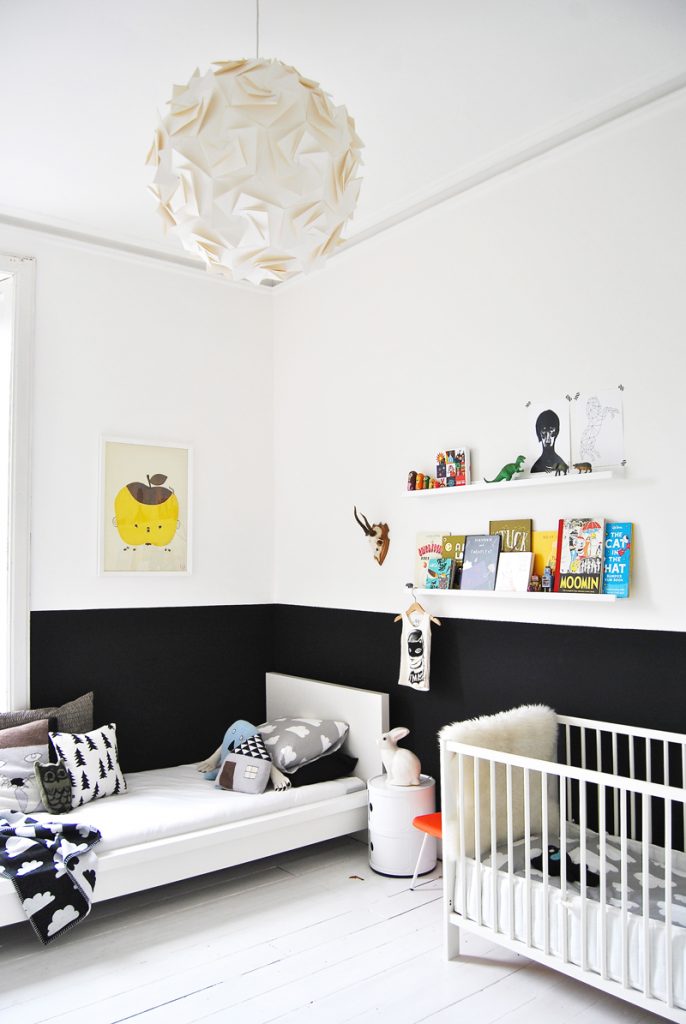 It is a perfect example on how to keep kids play area fun for both kids and parents.
White base is saturated with colorful accents, kids furniture, toys, sculptures and minimalistic decorations.
Yolk yellow is the accent color, loved by many kids and it pairs well with emerald green and black and white details.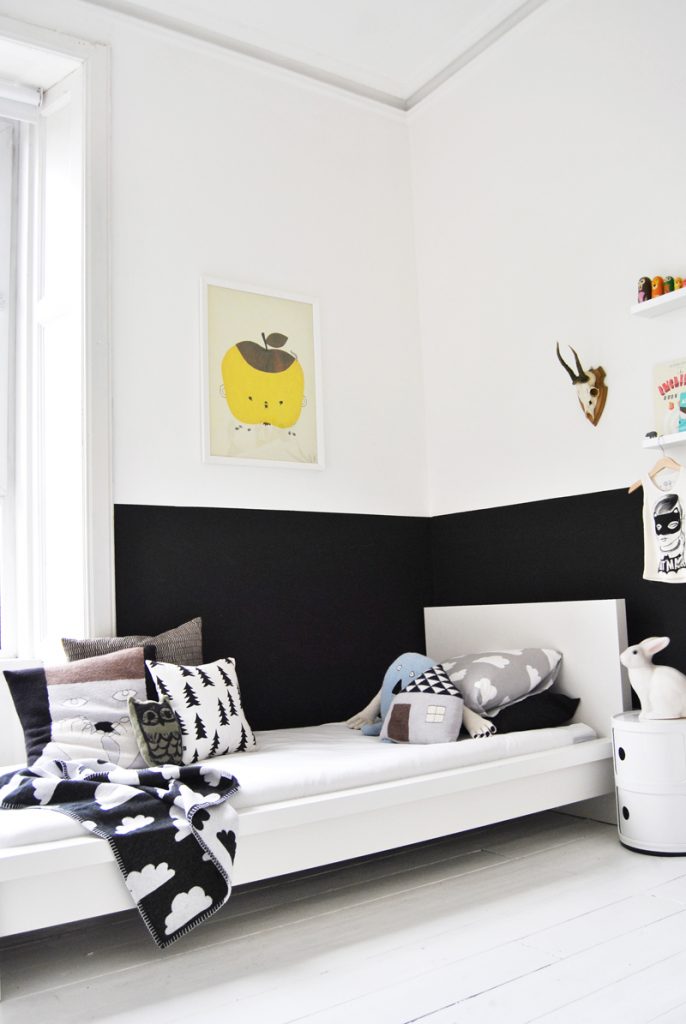 Nursery Toys Storage Ideas
This nursery wall decor is functional and shows how to store toys in a beautiful and fun way with an abundance of quirky storage containers, throw pillows and bins of different textures, sharing the same color palette. Since this kids' room is rather compact, white paint finish serves as a unifying and spacious element, supported by floating shelves that do not take much space and only help use it efficiently.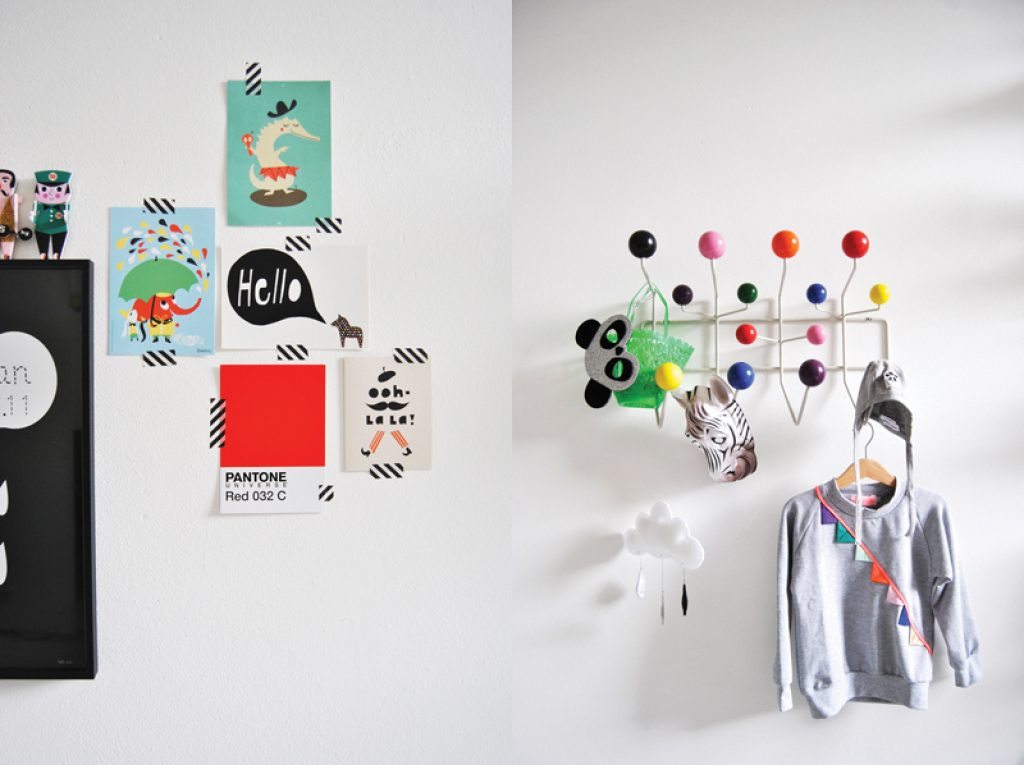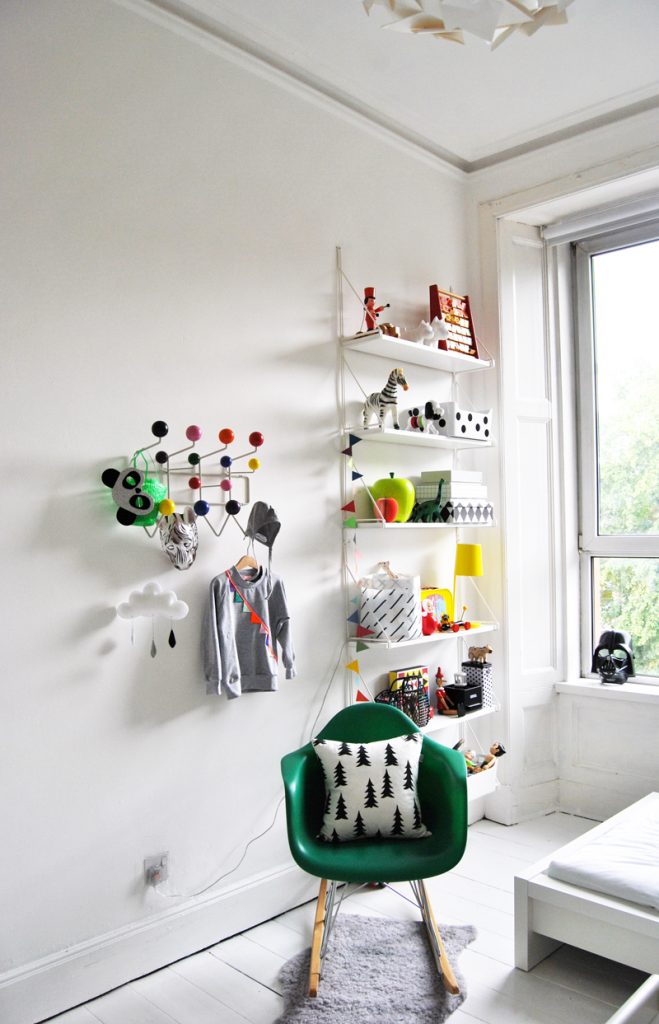 Floating Shelves for Nursery
For additional contrast, Deborah added black cushioning on the wall to make the kids room pleasant to touch and warmer. All the furniture is white in the same tone as the walls, to make sure it remains visually spacious and bright.