I have long been a fan of the minimalistic approach in clothes and accessories. However, I always loved watches because it is a simple way to accentuate dainty wrists without being as obvious as a bracelet. I'm for a smart approach when purchasing accessories, and I believe that you don't have to spend a lot of money to get a worthy timepiece for every occasion.
Being blessed to live in the 21st century we can get the best affordable women's watches that are stylish, have decent quality, and a wide range of functions for under $100. The variety of models can sometimes cause a mixed feeling of both admiration and confusion. I am always wondering how come that such different models in style, detailing, and material can catch my eye. I need to consciously stop myself from buying everything at once because I want to stay mindful and consistent in my personal style.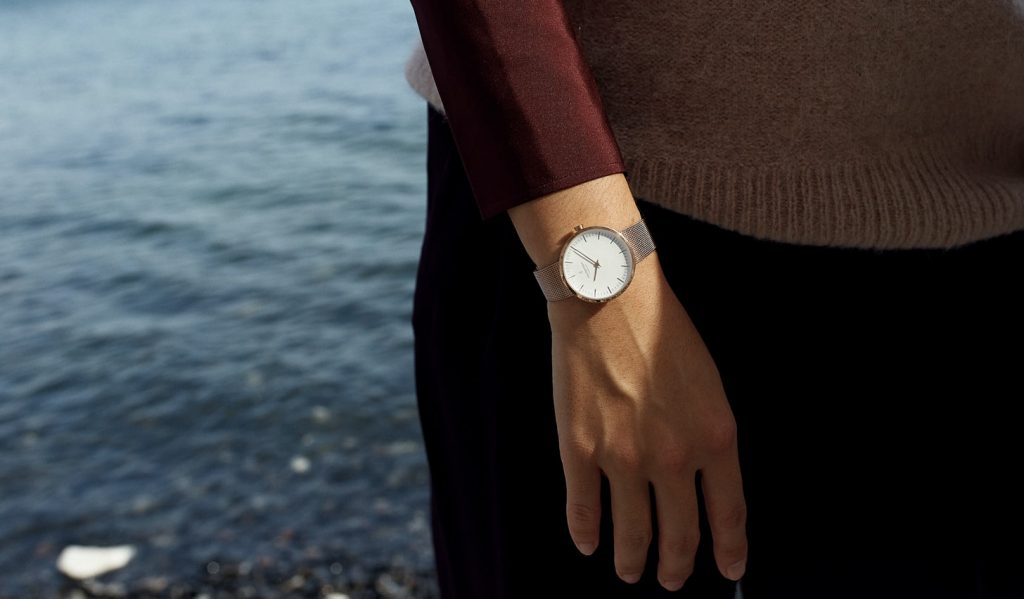 So instead of thoughtless shopping for everything at once, I try to sensibly and prudently evaluate the way watches look is compatible with my style. I purchase clothing from natural fabric like cotton and linen, to ensure maximum comfort and durability, so I can be mindful and sustainable in my style. It is important to take into account where and how often you are going to wear this watch and how much of the rest of your clothing goes well with it.
However, everyone deserves to have an additional category for your watches. It is called 'treat yourself' when you like something very much, even though you might fail to rationally judge the compatibility with your outfit sets. So, in order to avoid any mistakes in this precious category, let's take a look at the best women's watches under $100.
Though women's smartwatches are a great help when it comes to staying fit and healthy, they cannot do it instead of us. But they can serve as nice reminders not to be late to a Zoom meeting, to stay hydrated, and sleep soundly for 8 hours.
In addition to that most women's smartwatches have sharp design and a wide color range backed by great functionality. I have found several cool models from well-known brands that can boast of the amazing prices for all that goodness.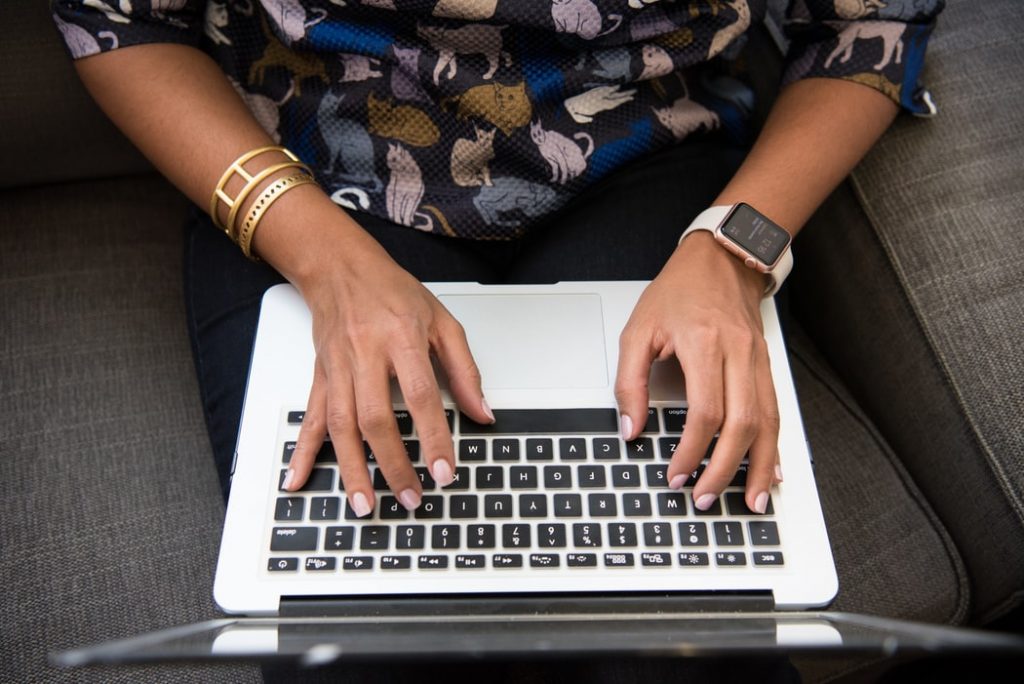 Amazfit women's smartwatch in simple and clean white design, with GPS, 12 sport modes, heart and GPS tracker, and precise sensors. It also can be synced with your smartphone so you will get notifications and reminders. It is water-resistant (not suitable for diving though) and works 12 days without charge. Those who actively use this women's smartwatch say that it is 10 days with active use.
Skagen women's watches are more delicate in design which allows you to wear them going out, casually, at work, or to school. It is a perfect option for women with delicate wrists or for those who believe most smartwatches to be rather bulky to one's taste.
The main problem with women's running watches is that it is rarely really made to fit woman's wrist. Lots of manufacturers prefer to change the color of the band to a pinkish color palette and that's it.
However, it is often not enough for the comfort fit of the smartwatch during the run. If the screen is too bulky or the band doesn't adjust correctly to the wrist, it creates tangible discomfort in the movement, so the usefulness of the smartwatch shrinks drastically.
Most running watches are equipped with step trackers, heart monitoring, sleep and activity trackers, and notifications. Despite the wide range of functions and running watches' popularity, it is possible to find affordable running women's watches.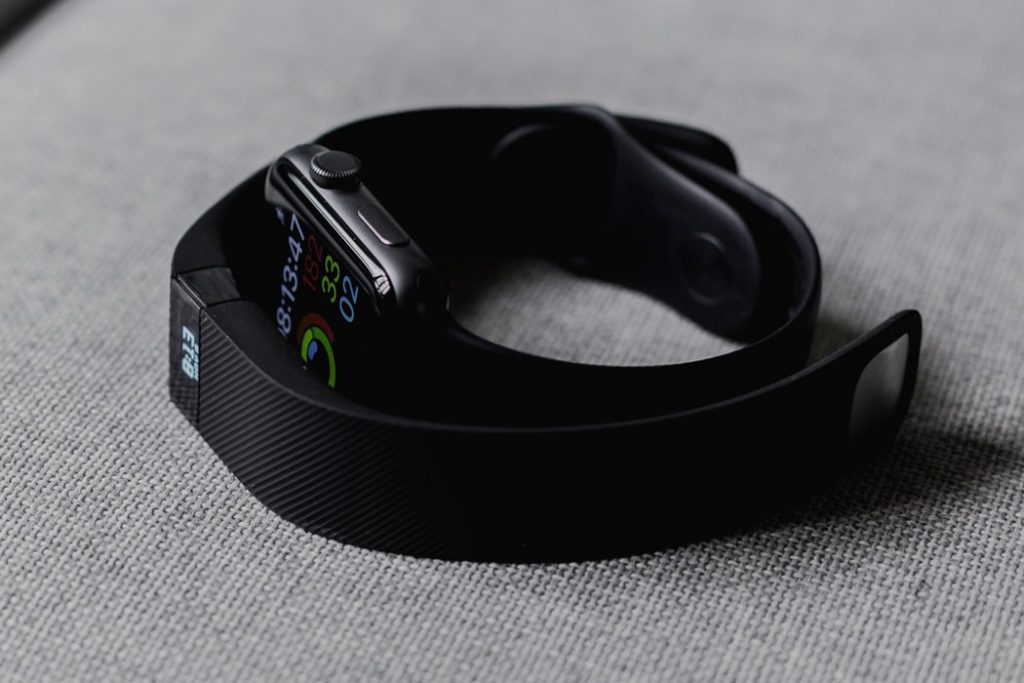 I found a few models that are balanced in design, functionality, purpose and the price is currently less than $100. These running watches are suitable for basic functions that runners need, heart rate monitoring, pace, GPS, training intensity. If you are looking for something more advanced, you might want to look for pricier or professional models.
Fitness watches for women from Garmin, a well-established brand of GPS and running accessories.
This Garmin watches is made specifically for fitness and health tracking.
Fitbit watches for women are really famous as the top choice among fitness trackers. It has a dainty design, few color options and looks aesthetically pleasing.
I believe that casual women's watches should be as universal as possible. I can wear them going for a walk with a child, at work or going out. They can be classy, but not limit my clothing xhoices only to a single style.
Your choice of casual depends on your lifestyle. If you have an active lifestyle or you love sport, you will need one set of functions, if you want to look sharp and watches are rather an accessory that finishes and makes your outfit look put together – that's another set of functions. First, define what your own 'casual' is and it will be way easier not to buy something useless.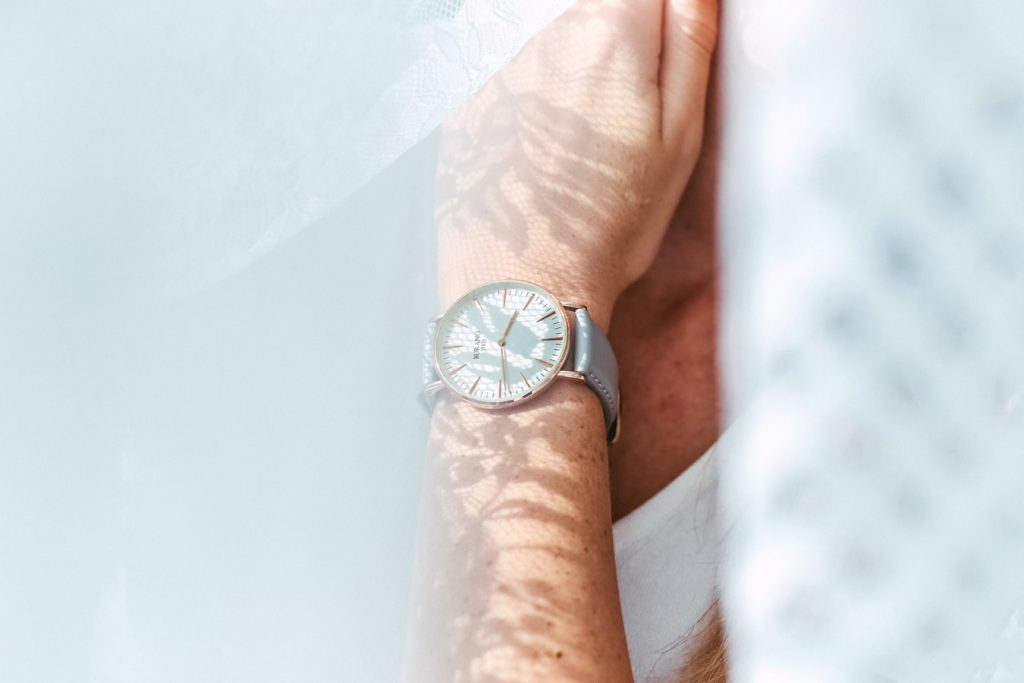 Simple and beautiful women's stainless steel watch from DKNY. High-quality watch that is suitable for everyday wear. The design is classy, yet modern and appropriate for a woman of any age. The steel gold finish is universal for any skin tone.
Michael Kors women's watch with timeless design, with a high-quality tan leather strap.
Skagen women's watches in a minimalistic design. One of the best women's watches under $100 out there due to its versatility. It has a clean and sleek design in multiple colors. The watches are affordable and the wide range of color choices backed by quality makes it really hard to resist buying several Skagen watches in this modern design.
The new casual look from iconic Casio watches brand. I understand that not only classy designed women's watches can be called casual, so this model is perfect for sport chic outfits and is pretty functional for daily wear.
Now that's a classy Skagen watch under $100 with an elegant and simple design. They are small and delicate, beautiful but not flashy.
Nice statement watch under $100 from Guess. This model is a little bit larger than other watches from this list because this watch will look good on slightly bigger wrists and will highlight the delicacy of smaller wrists.
Pink Lacoste affordable watch under $100 with laconic and minimalist design. Pastel pink is quite universal and can become an amazing color pop for your neutral outfits. The design was inspired by an iconic pink Lacoste polo shirt.
In the past, the standard for women's watches was for the case and bezel to be smaller than a woman's wrist. You might remember small oval and dainty timepieces that made it hard to actually see the time. You had to get used to your watch to tell what time it is.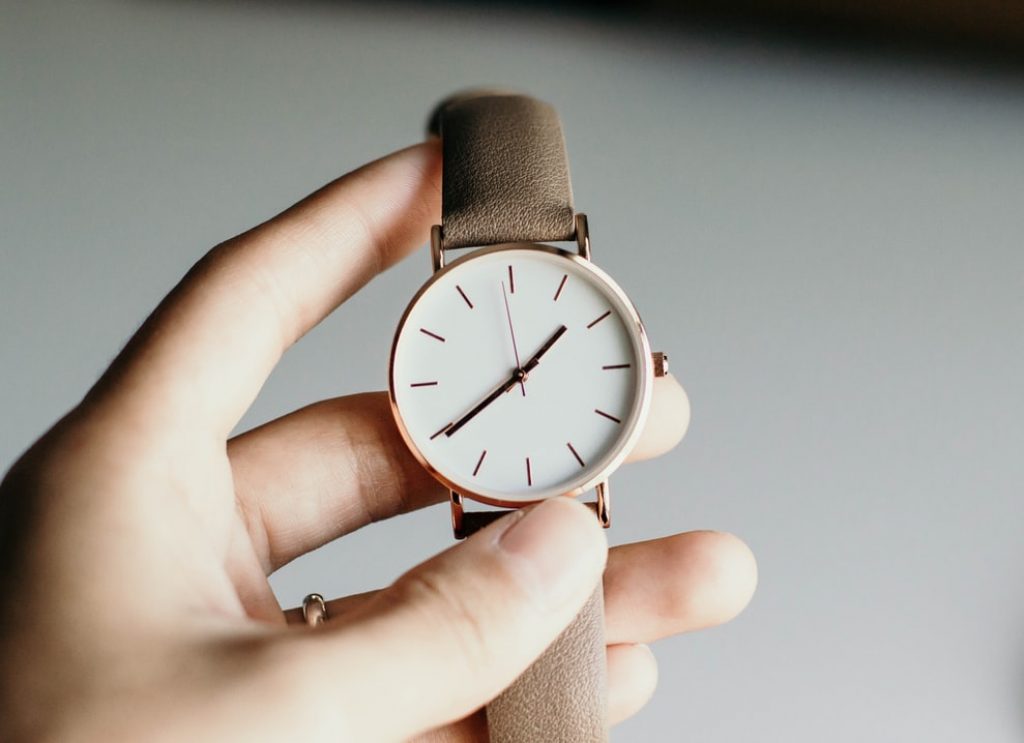 I'm glad that these times are over and there is a huge variety of numerous watch models for any budget.
It's a large and slightly brutal women's oversize Baby-G watch from Casio. It is a simpler and smaller model from the masculine version. I believe such an oversize watch under $100 can be a nice and stylish addition to jazz up romantic dresses and add some contrast to an outfit.
Guess introduced a navy blue and rose gold oversize stainless steel watch that is perfect in terms of style and size. 38 mm case size is on a lower end among oversize watches under $100, but it is a worthy pick.
Fossil women's watch under $100 with sleek stainless steel design. A classy option among oversize women watches.
I hope you enjoyed my list of the best affordable women's watches under $100. If you loved a certain timepiece, let me know!