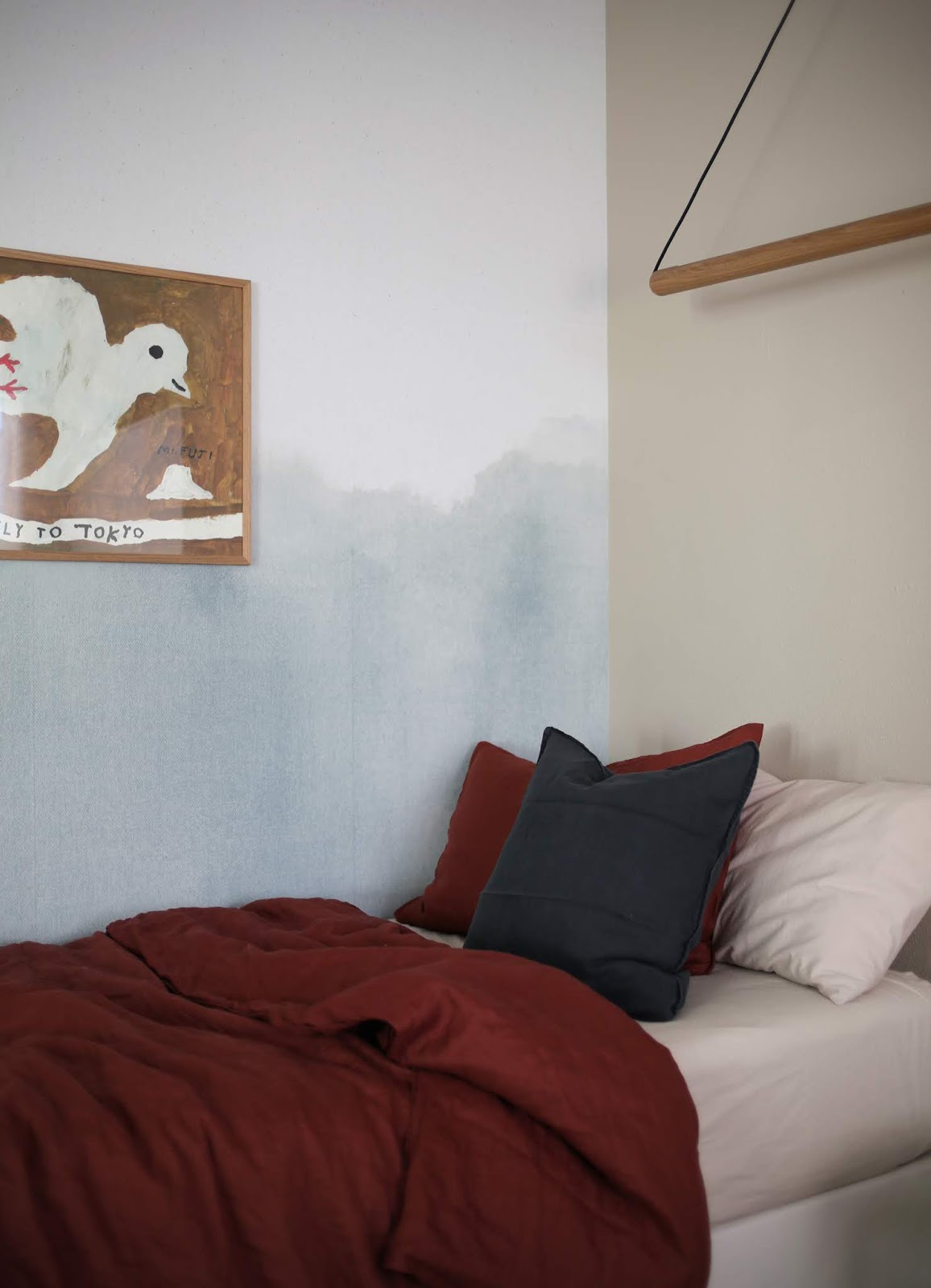 In partnership with Minted, I'm sharing a 'before & after', or more accurately a 'after & before' of my son's room using Minted's Wall Murals.
His room wasn't quite this barren (scroll to the very bottom), he did have a grey duvet on his bed as well but the wall in this corner was void of any sort of pattern or print.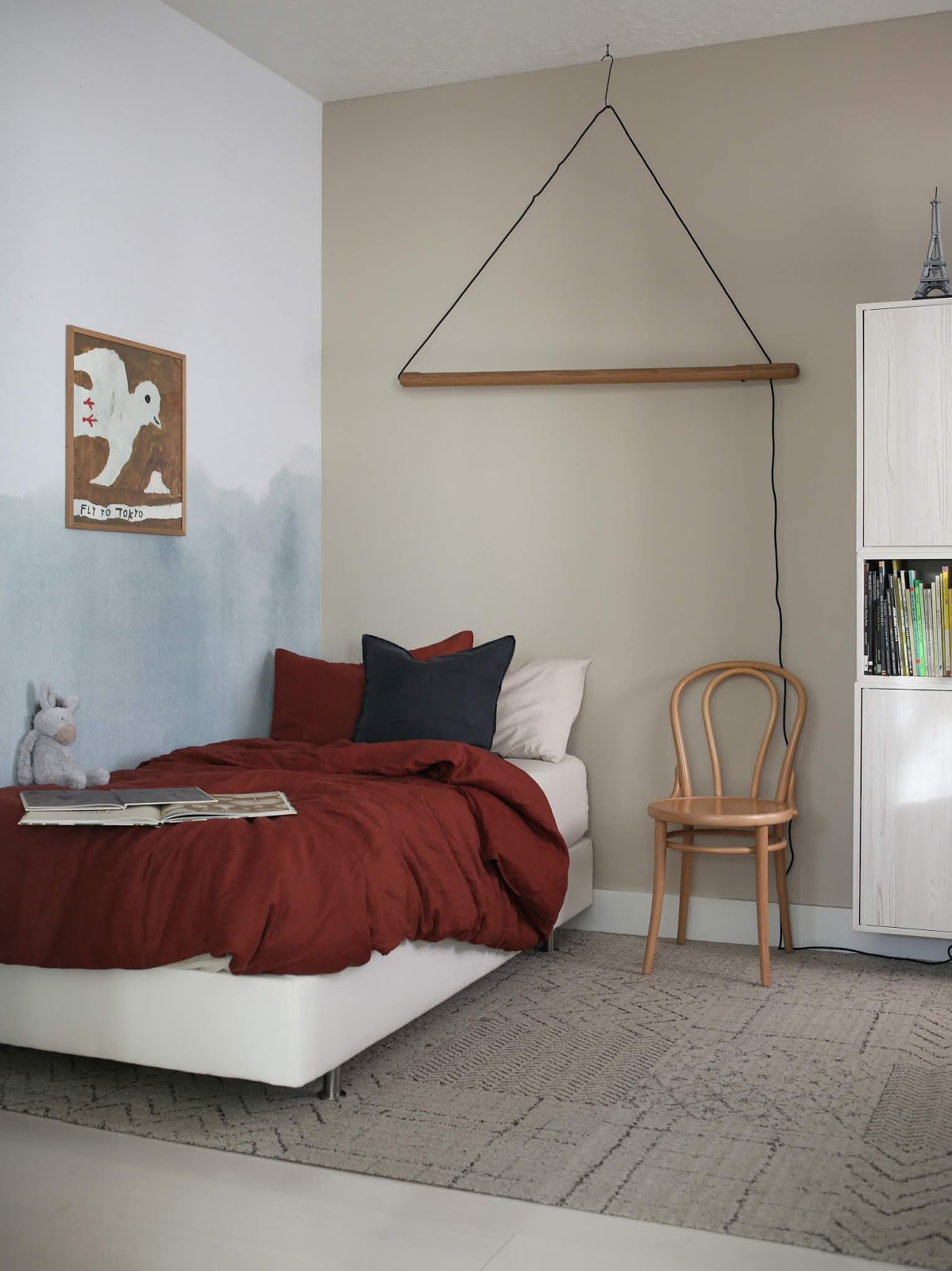 I chose this Slow Fade from Minted's collection for his room as a way to add a subtle graphic quality that still allowed me to add a playful framed print and bedding in a rust hue. On the other walls he has a lot of books, shelves for displaying his Lego creations and board games so altogether I didn't want to add too much color that might make this look too busy.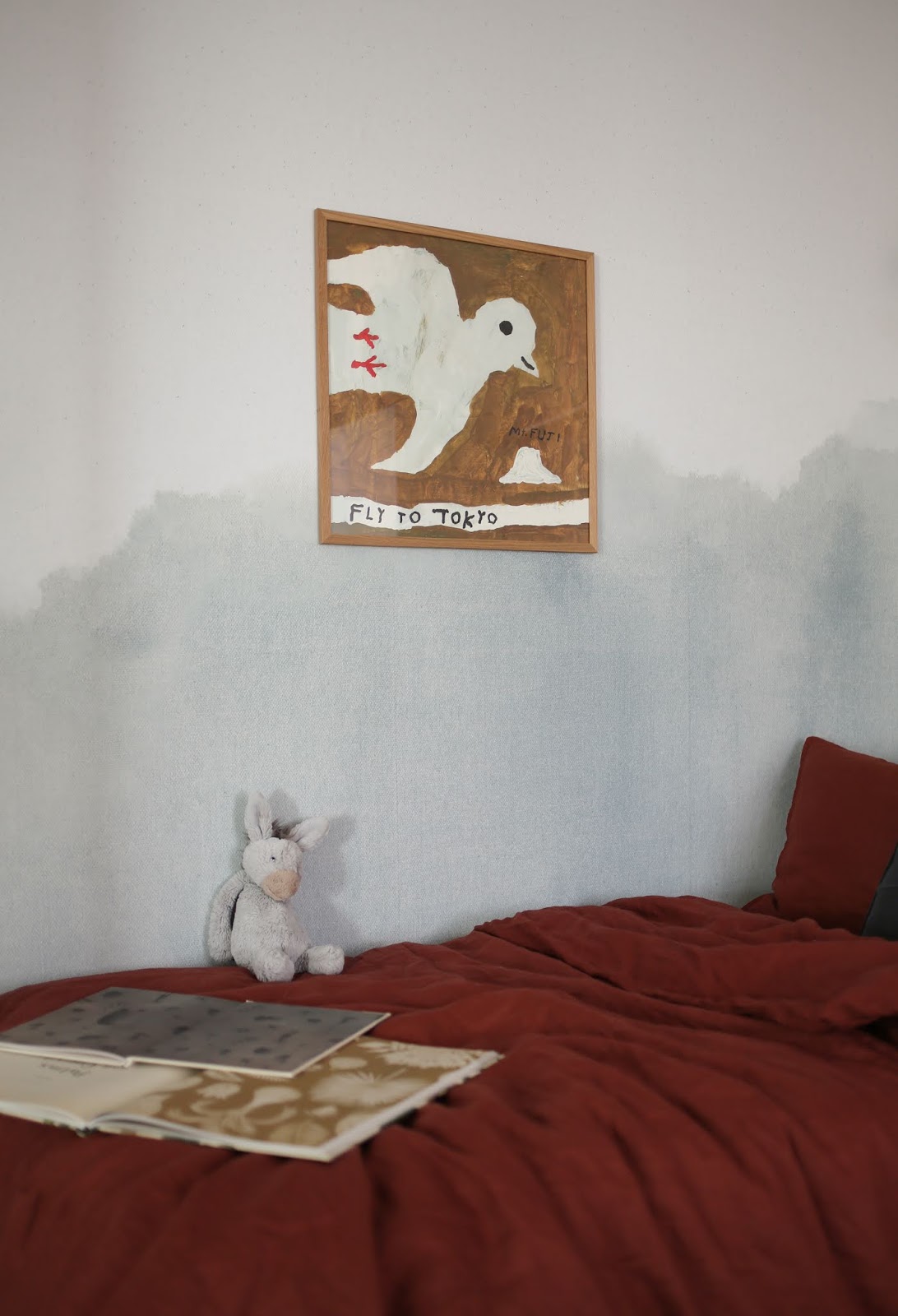 In case you're wondering about install, this was about 3 1/2 panels and they're basically giant peel and stick panels. Our walls have a decent amount of texture so I had to make sure to spray the walls pretty generously with water before each piece. Once the first panels is in place (I had to peel, move and restock a couple of times) the subsequent pieces fit together easily.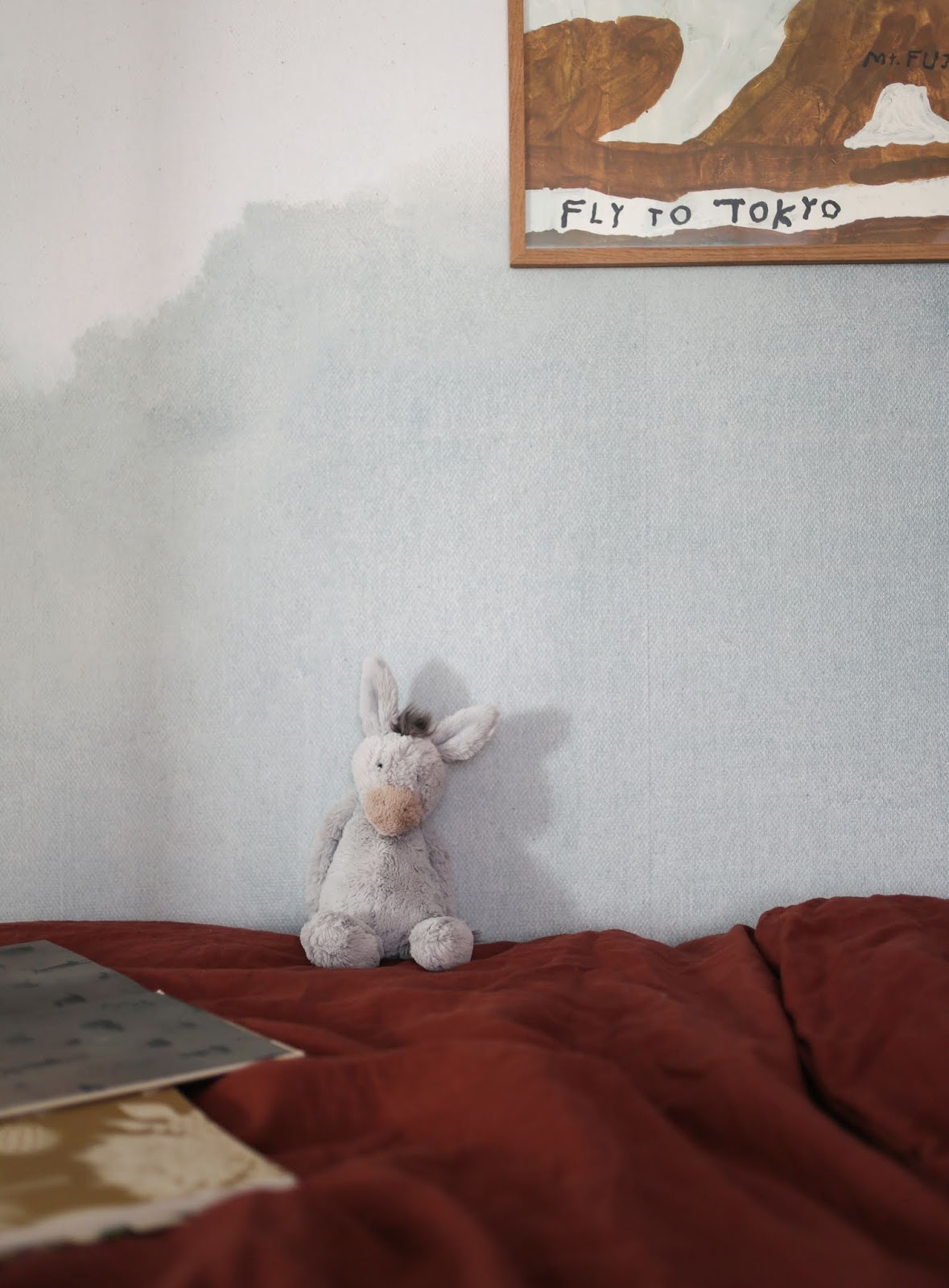 We both really enjoy the new look with the added Wall Mural and the way it has pulled together his whole room. This was such a simple yet impactful way of giving his space a whole new feel and ultimately a simpler and less messy alternative to new paint!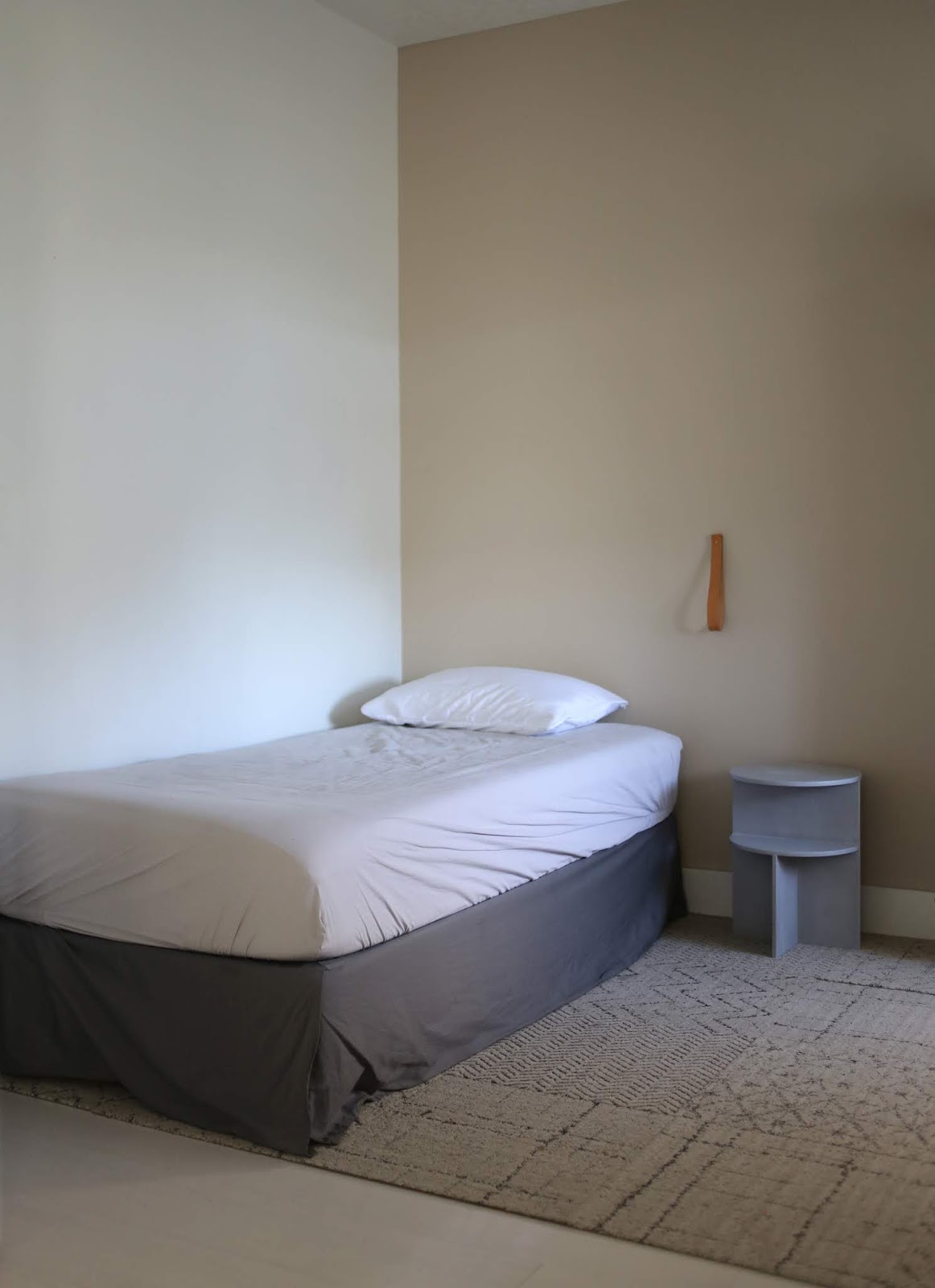 *This is a sponsored post by Minted however all images, words and views are my own.