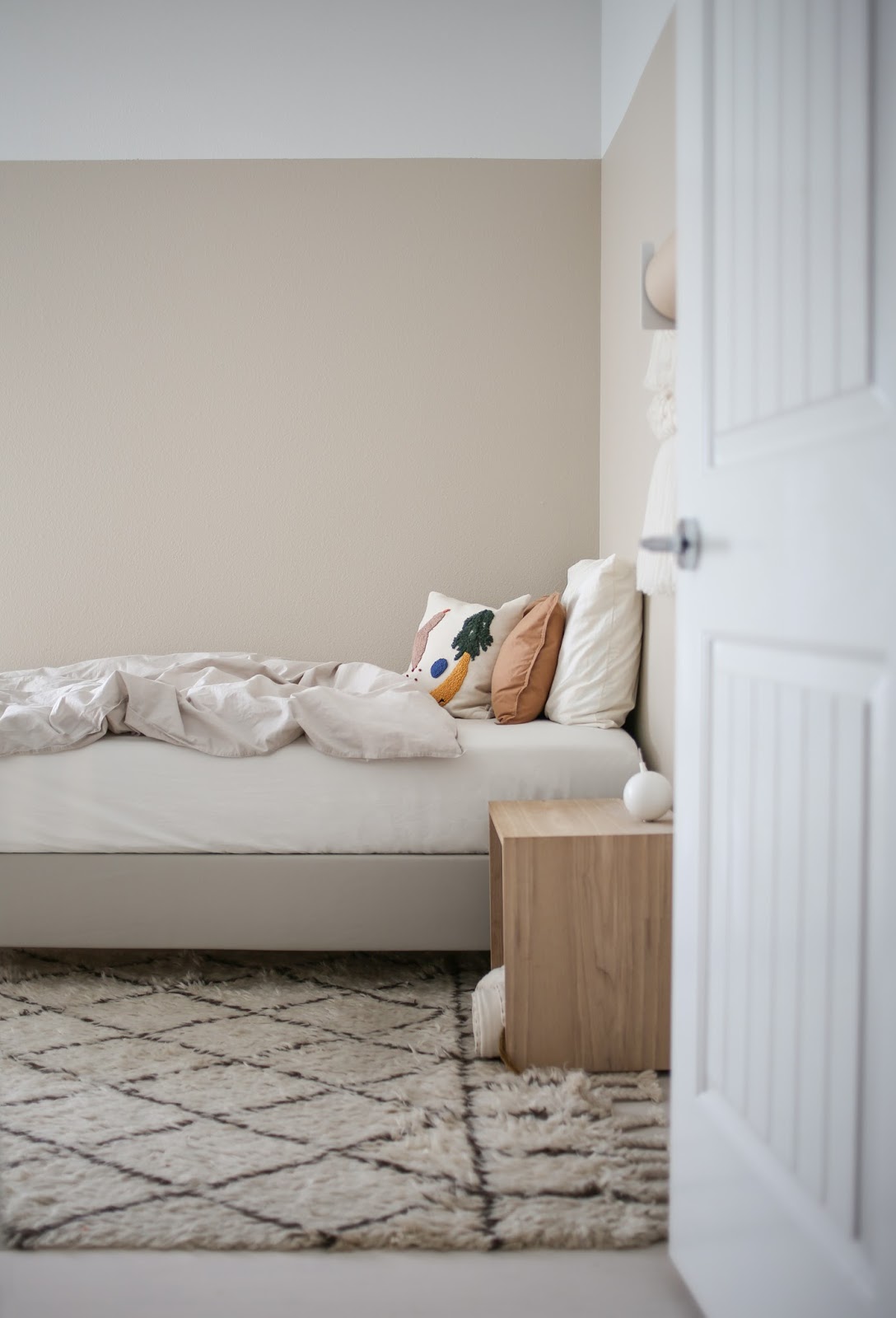 Our little girl is becoming not-so-little anymore! I'm about to sound like every parent who ever lived but it really does feel like she was just a baby. Her toddler period flew by and even though we moved her from a crib to a toddler bed ( you can see it here), she outgrew that little bed within a couple of years. It really was the perfect size for her and over time we had collected so many cute sheets, duvet covers and pillowcases so while I knew she was ready for something bigger, I wasn't ready yet! In my mind I set her 4th birthday as a deadline, I'd have to get over any reluctancy I had about moving her out of her toddler bed and make it a priority to get her into a Twin size.

The time has come and while I don't have a BIG reveal, I did change a few things along with a larger mattress! First things first though, we got a Twin sized Leesa mattress (just like in her brother's bedroom) which comes packaged tightly in a small-ish box and then expands quickly once you open it! The unboxing process is quite fun for the whole family and they watch the bed rapidly take shape! We've really enjoyed his mattress so we knew this would work great for Elin as well.

Of course I had to order new bedding, and Midnatt makes the sweetest sheet sets. Her toddler bed had a set of Midnatt sheets (you can see them here in a darker color) so I ordered a larger size in this soft, powdery color.

The border I had painted around her toddler bed was also extended to the window to fit around her new and bigger bed.

And a foundation for the mattress was ordered from IKEA with short, rounded legs for a softer look.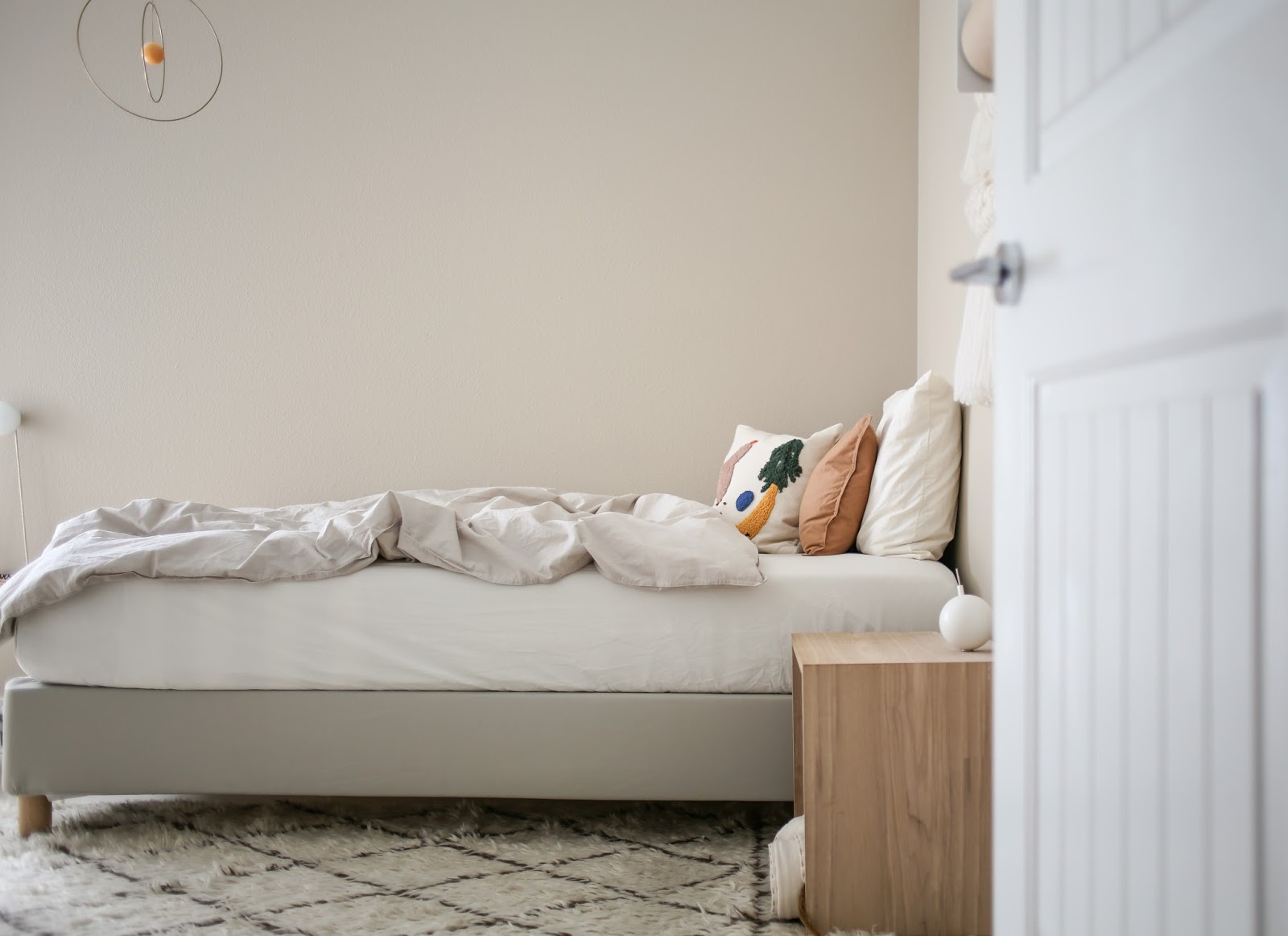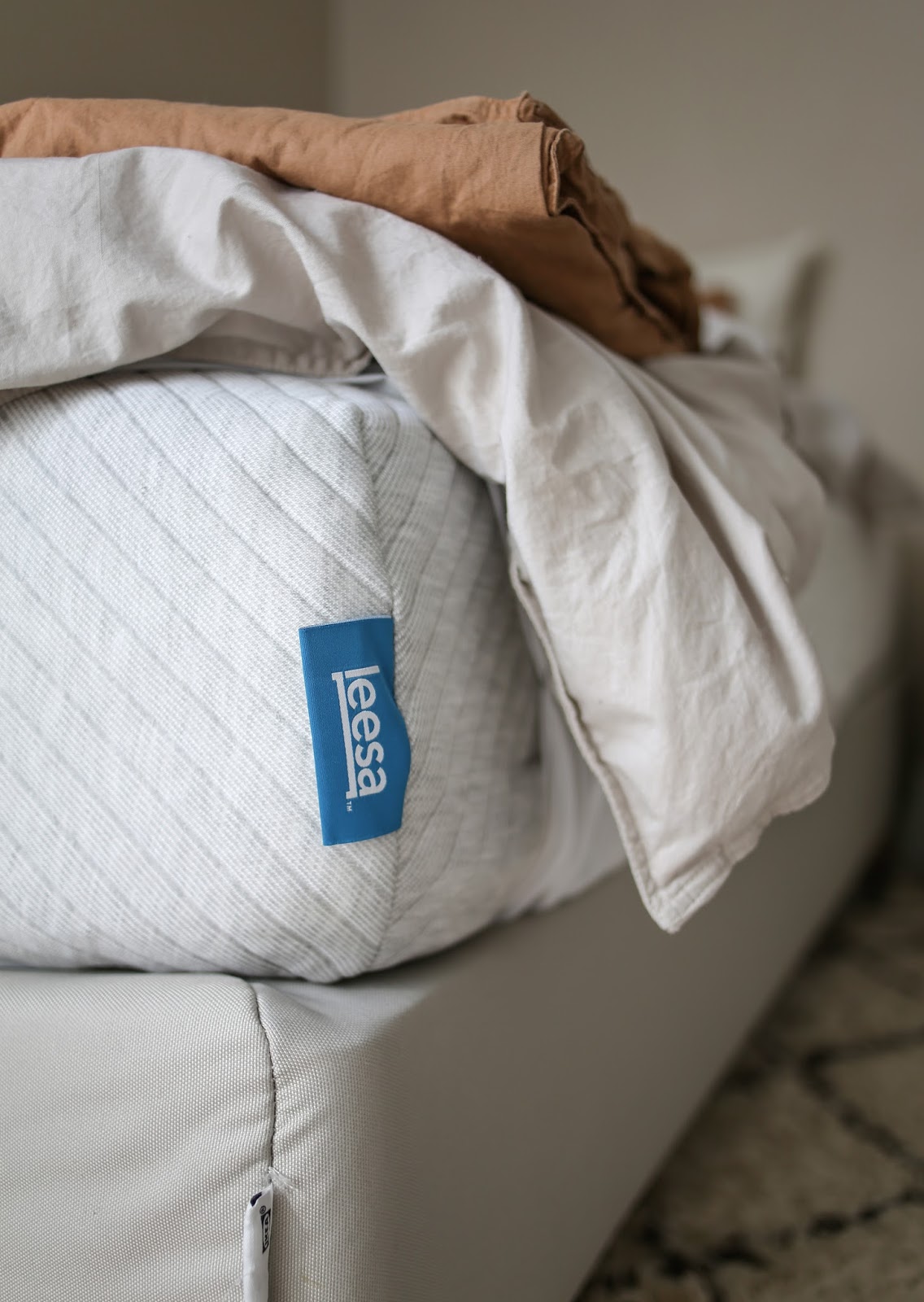 * Leesa was kind enough to gift us this mattress, however all words, views and photographs are my own. We genuinely love the bed and would recommend it to anyone!