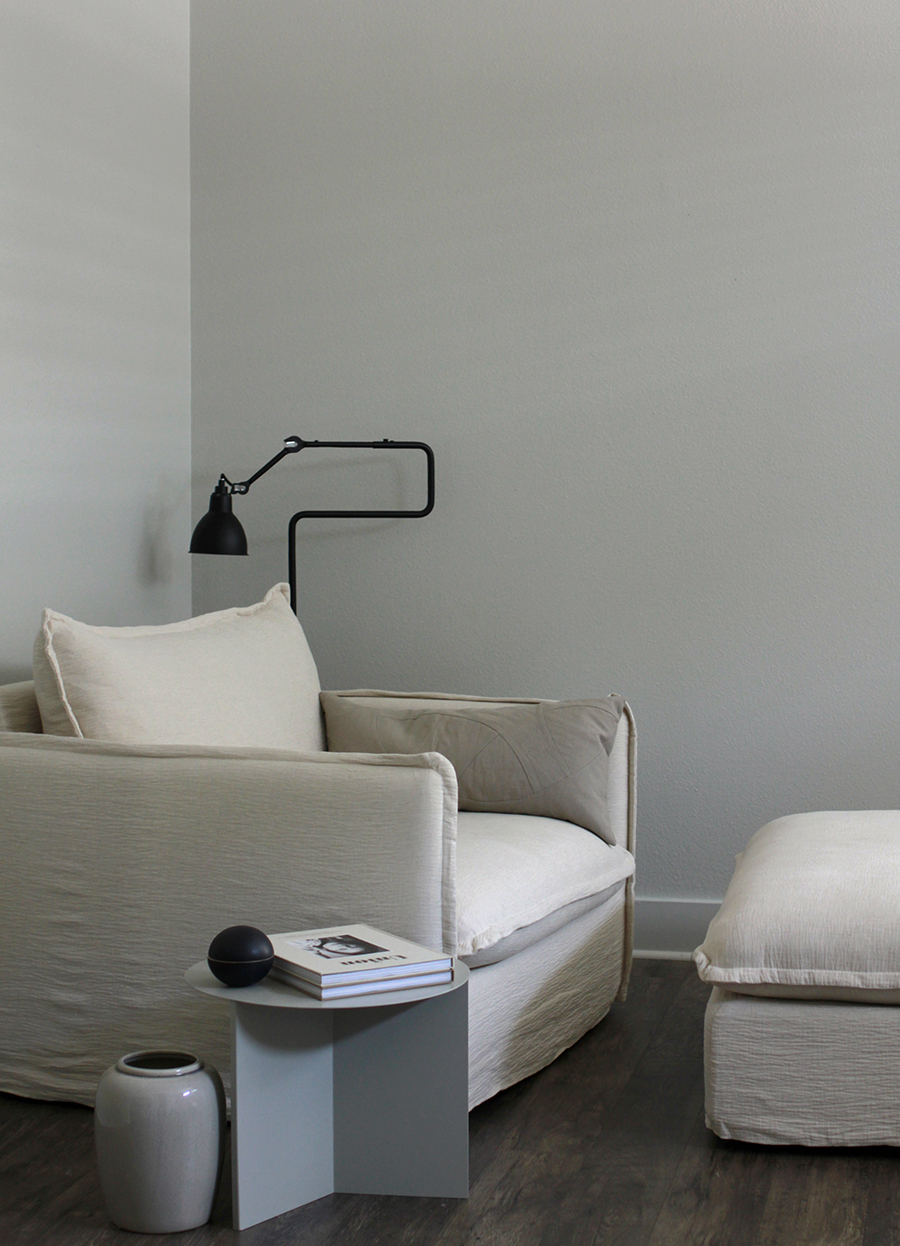 Our bedroom now has a nice, comfortable place to sit. I'd like to call it my reading corner but we all know it's really just my laptop/blogging corner. This Neva chair from Sixpenny is filled with down and covered in a natural linen, finished with french seams, crinkled surface and its generous size just begs to be sat in. It also adds another function to our room besides sleeping or working at the desk, a lounge chair also invites quiet activity and the perfect place to sit tea when my daughter naps. I guess I'm also saying it's like a personal refuge from the chaos around the rest of the house's laundry, dirty dishes and haphazardly strewn toys.
Take a closer look at Neva and the coordinating ottoman ( also the sofa version in velvet!) or try out different looks with an array of fabric swatches including leather.
Sponsored by our friends at Sixpenny, however all words, opinions and photographs are my own.