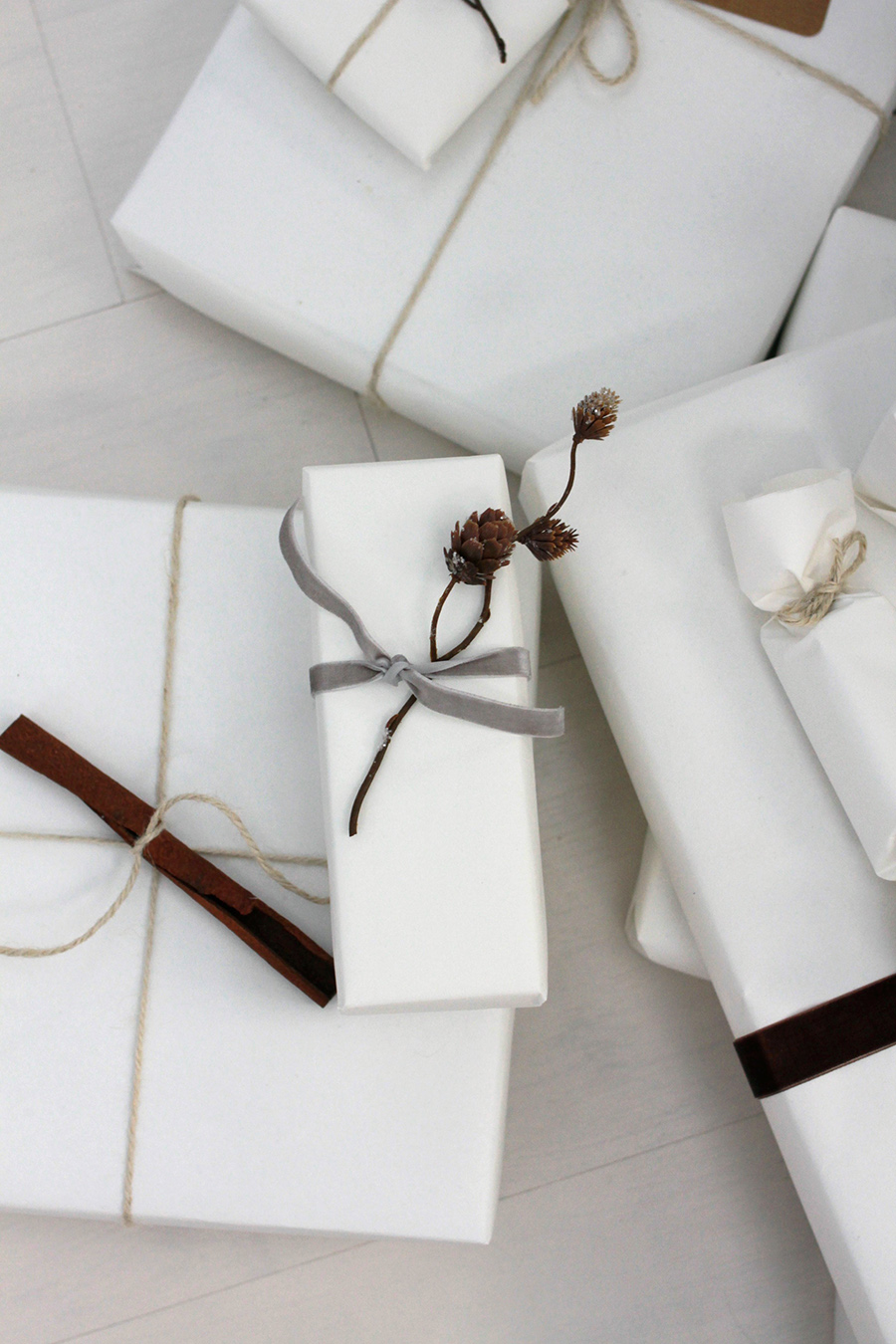 We're ready for Christmas tomorrow, gifts are wrapped and the last of the food shopping is complete. Today we the whole family is home and we finish some cleaning, baking and playing in the snow. So much snow has fallen this week, about a 13″ or more so I let the kids open two gifts today which were brand new snow bibs.
These are a few of the finished gifts, wrapped with a variety of twine, velvet, satin ribbon and topped with cinnamon, rosemary, evergreen and leftover pinecones from the kids' advent calendar.
Also, the kids did something so kind with their allowances for two kids in need. I shared it yesterday on my Instagram!