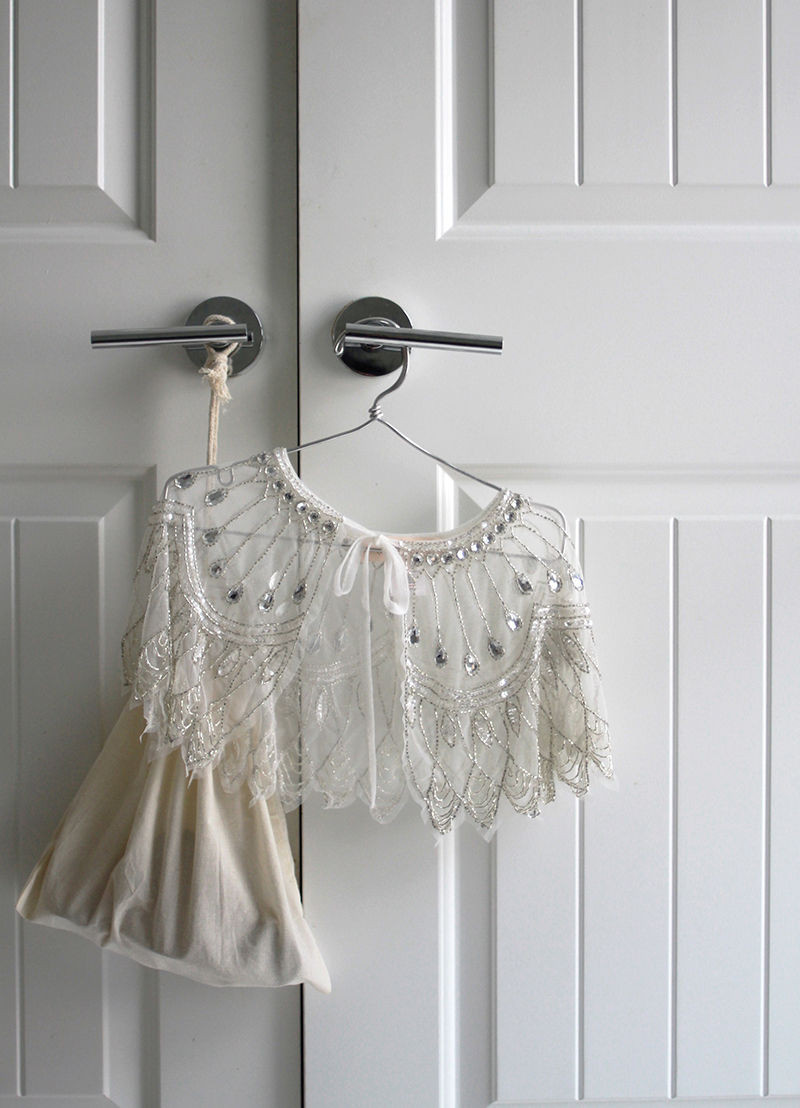 As a child I love very feminine things. Give me ruffles, tiny details, glitter or pink and I was happy. Funny enough the older I've grown the more masculine my tastes have become, yet my childhood love of intricate details and soft color, ruffles and flounces have been passed onto my daughter. Elin loves pink, she would dip the world in pink if she could and loves to spin in dresses with generous skirts. As her mom I'm drawn to neutral colors, soft details and subtle pattern because I think children are so beautiful and clothes should not distract from that. However I make exceptions from time to time and indulge in her love of pink, however this is not one of those times that I have to 'compromise'.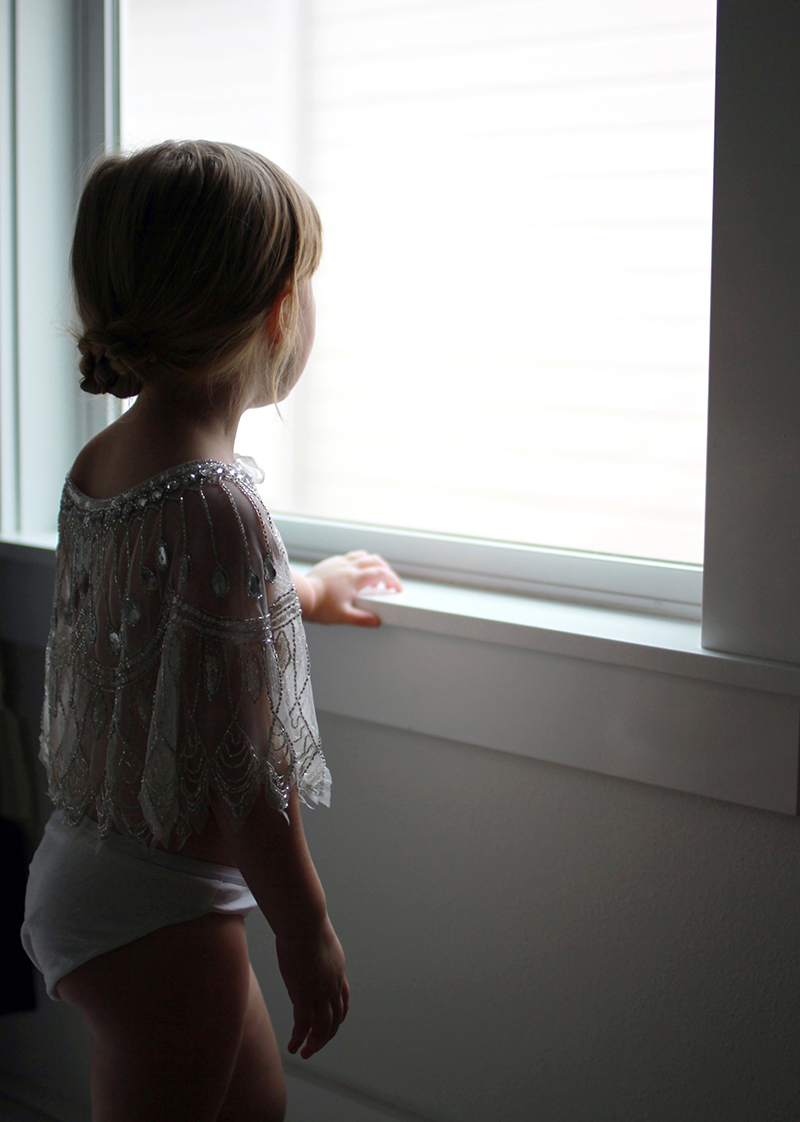 Recently all of my own childhood dreams came true when Elin was sent this gorgeous ensemble, a dress and cape from Tutu du Monde. The beading, the ruffles, all of the gorgeous little details feel incredibly vintage and like from another world, a fantastic and beautiful world. I shared a snap of Elin in the dress, which she wears at every opportunity. In fact, recently she gave us an improv ballet performance inspired by this dress that was so sweet.
And sometimes playing dress up with her cape means you only need underwear and a bit of imagination! I'm completely enamored with their collection which extends beyond dresses to hair pieces (on my Christmas list for her), leotards and other accessories. I'm only sad at the thought of her growing out of these, but when that happens I will be holding onto these treasures in case she has a daughter of her own someday!