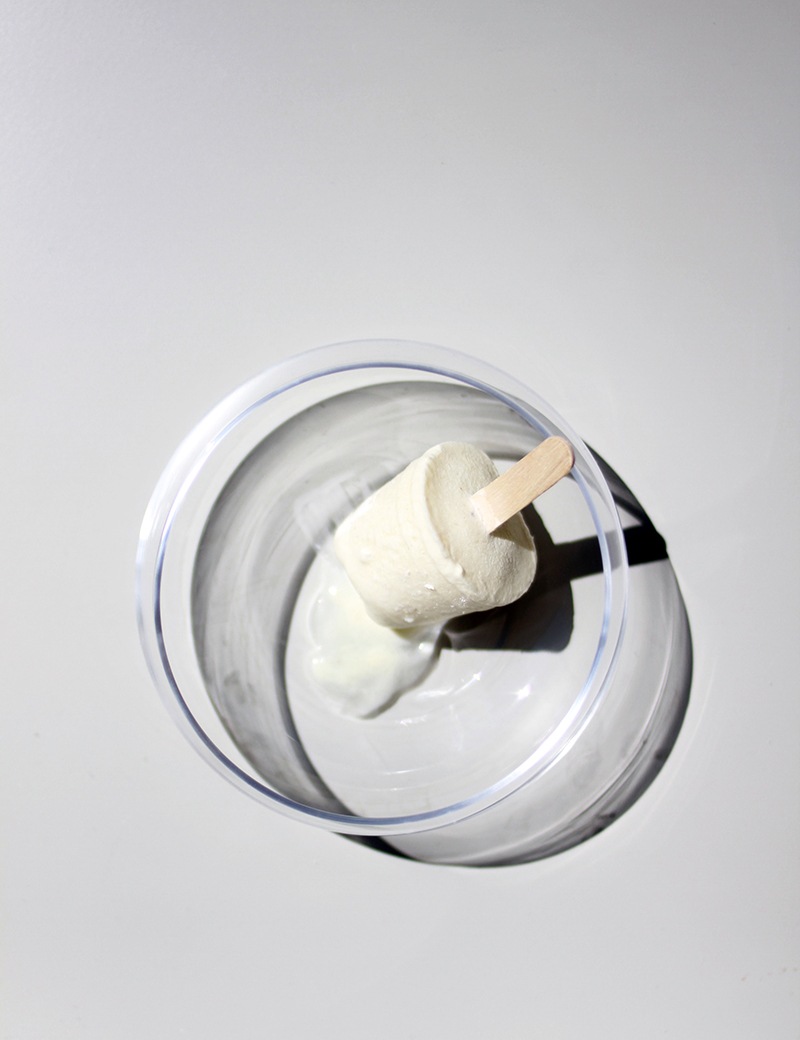 For me, Summer food is all about easy and fresh. I love eating fruits and greens when it's hot but the kids usually ask for ice cream, even though they don't get it too often. I've made fruit popsicles before and they were never too popular with the little ones, in addition they'd often eat half and let the rest melt in their bowls! Because of this I've been discouraged from making them again, it feels like a waste of time.
The other day I decided to gather enough courage to give it another try, knowing full well the critics who would be scrutinizing flavor and consistency. Also not wanting to see half a popsicle turn into liquid disappointment after they'd become too distracted with something more interesting than lick an icy stick for 20 mins, I also knew these needed to be smaller. Surpsisinlgy I found these tiny shot glass sized
plastic cups
at the grocery store and remembered my son had these mini craft sticks in one of his cupboards it seemed to come together naturally.
Also check out these sweet mint julep cups!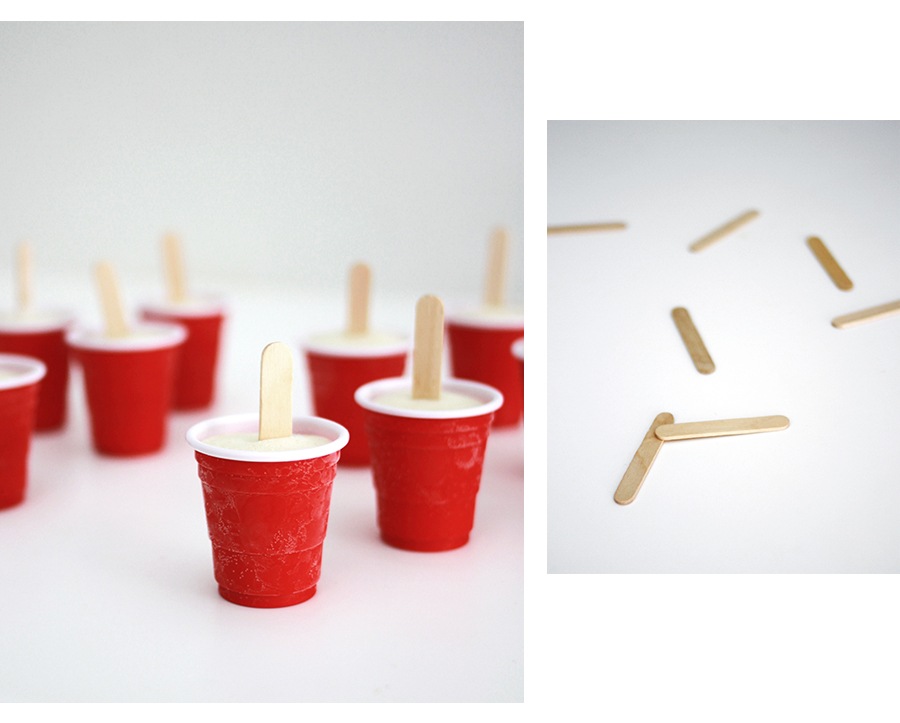 Do you keep a can of coconut milk in your refrigerator at all times or is it just me? This habit began after making vegan coconut whipped cream from the separated fat of the coconut milk. You need to chill it in the fridge for a few hours to cause the separation but then you just skim the fat off the top and whip.
With this on hand and some frozen banana pieces (I have these ready for smoothies) I just needed to pick up some fresh or frozen pineapple chunks.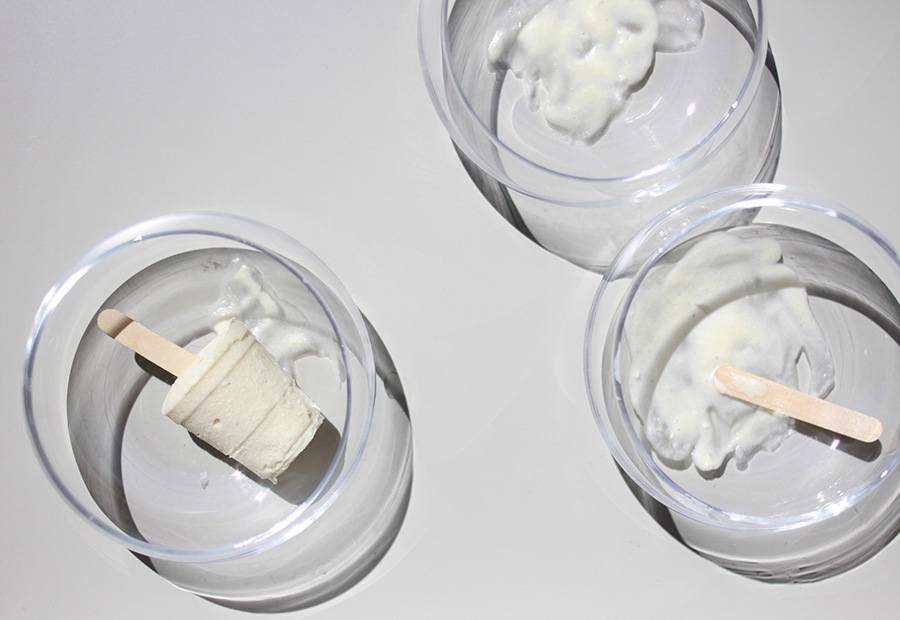 Blend everything together, the whole can of coconut milk, pineapple and about 1 frozen banana (tear it into small pieces before freezing) in the blender, pour and stick the wooden popsicle sticks in. I could do this right away as the mixture was thick enough to keep the sticks upright. FREEZE and eat!
Both of my kids loved this creamy version, similar in texture to ice cream and NO popsicle puddles leftover.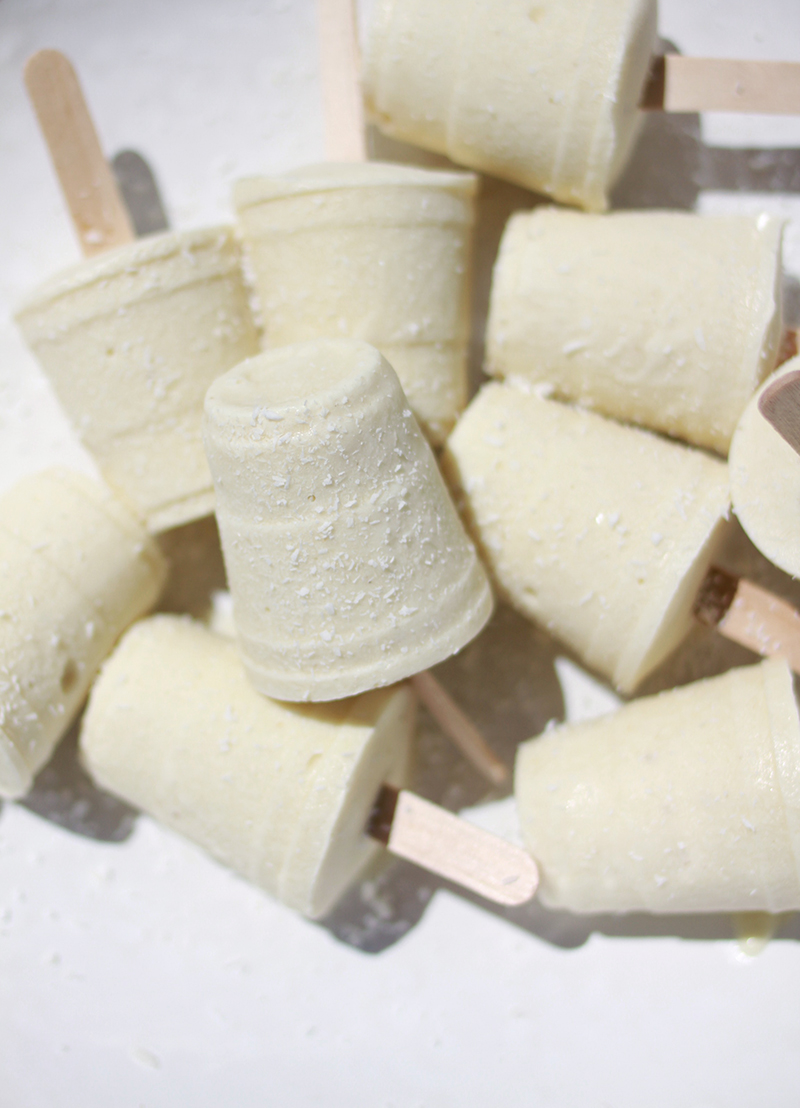 Sweet success.