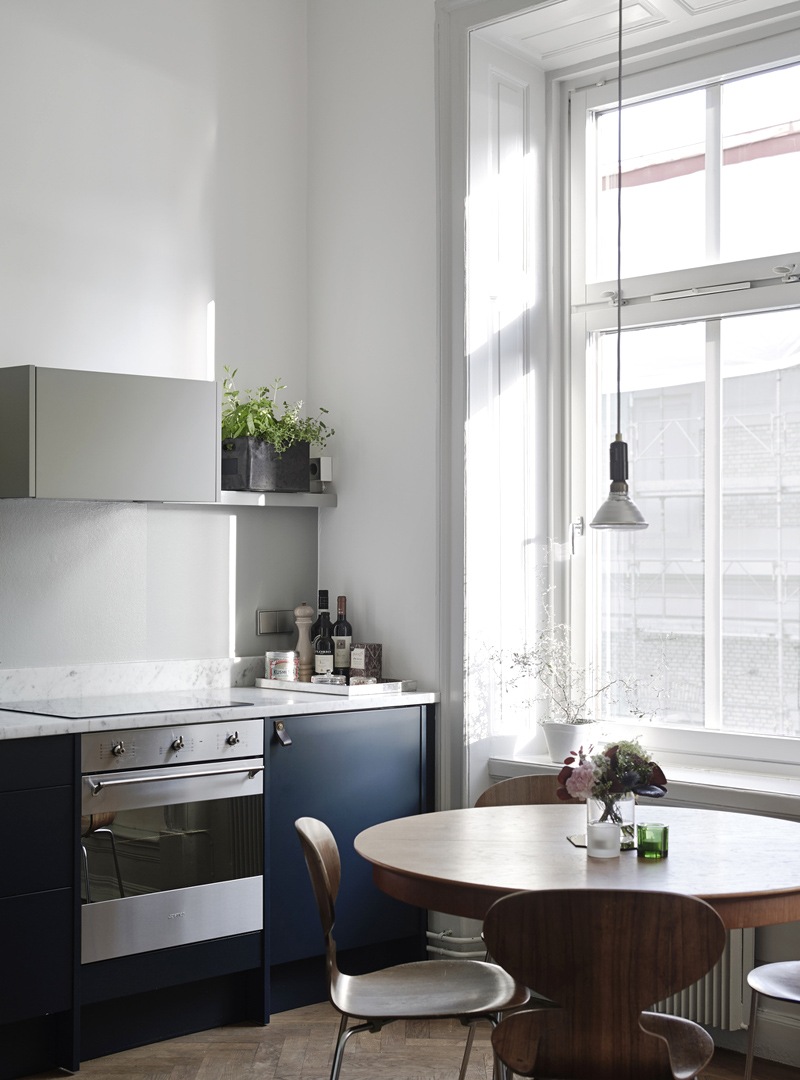 I keep seeing bit of deep blue that I'm really drawn to. Blues and greens mixed with moody greys and black sound like my current favorite combination.
This corner is a prime example of what I mean. A nice break from the bright whites of Summer and perfect to match the feeling of Fall.
Found here via Lovely Life.
I'm enjoying a few quiet moments while the littlest one naps, which she has not done all week, so this feels like a mini break. Both kids have been under the weather and while it's of course been hard on them, it has for me as well. The other night I took the kids for a drive, as I could not get Elin to sleep but the motion of the car made her give in and relax. What I didn't account for was I was just as tired, if not more so, and the drive also made me quite sleepy! Somehow I think we are on the up swing and I sure how so as this next week means LOTS of catching up work wise for me!
I hope you're having a nice and sick-free weekend yourself.