This is part I of some of the kids current favorites that I thought I'd share. A Fatboy bean bag chair is the perfect place to sit and listen to music or read books, two things Israel loves to do. The thick material is impressively durable and resists moisture and it conforms to several different shapes for sitting or lying down. We dig it!
Clothing for kids is not hard to find. I'm always impressed with the amount of kids shops constantly popping up but few stand out like Fawn Shoppe does (plus free shipping within the US!). The carefully curated collection of things is thoughtful, fun and collectively like no other shop I've seen. They sent over a few of our favorite pieces including this Gray Label union suit (pictured below), Soft Gallery shorts.
The other pieces are from a kids shop with a huge selction of brands, they have it all! Ladida sent this Mini Rodini tee & Bobo Choses tank, which together with his new Nikes compose most of his favorite go-to Summer wardrobe right now.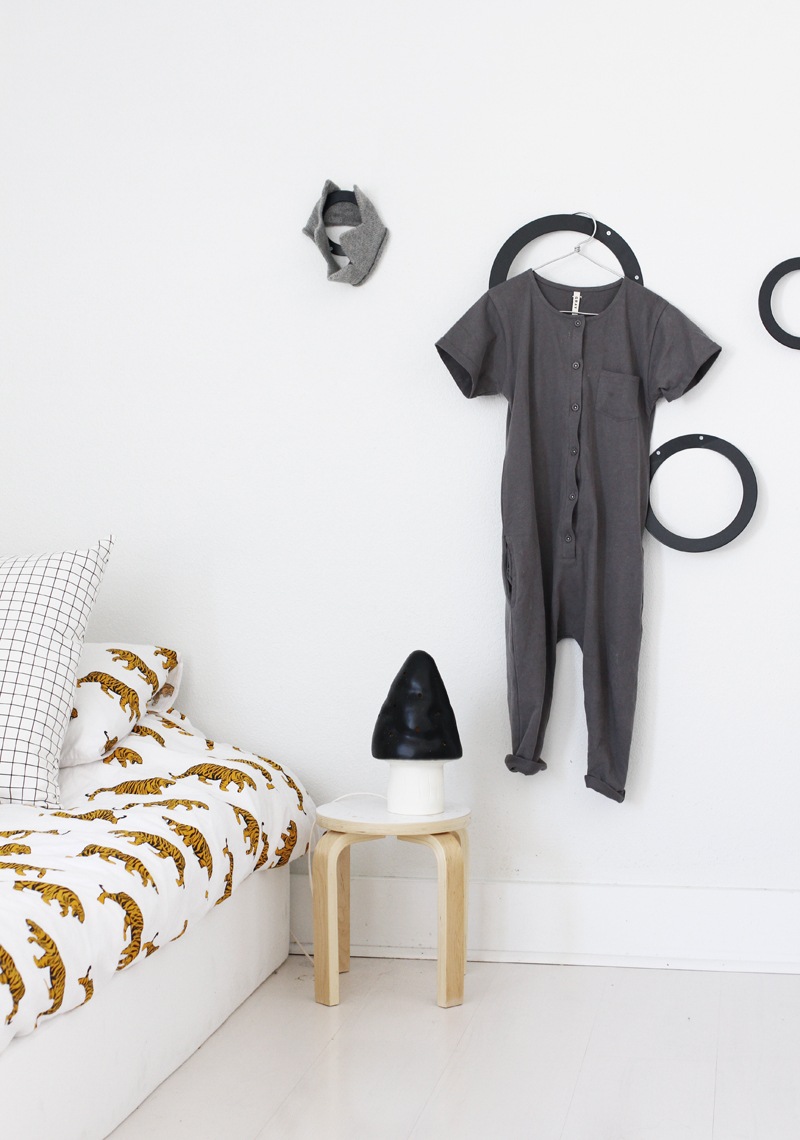 The Leaf wall hooks are from Nordic Design Collective and hold a changing variety of hats, jackets and even toys in Israel's room, I hung them low at his level so he could easily hang things or take them from the wall as needed.
I don't talk about kids things all too often here and maybe it's because I'm already surrounded by them on a daily basis or because I simply forget to talk about it. But as a mom of two I am always keeping an eye out for new clothes, as they continually outgrow shoes and outfits. For my son I'm also thinking about how to make his room more fun and a place he enjoys being in-bright and happy.
For my daughter it's just about keeping up with her growth spurts right now. More on that tomorrow…
This post brought to you by AMM blog in collaboration with Design 55 online | Fawn Shoppe | Ladida | Nordic Design Collective