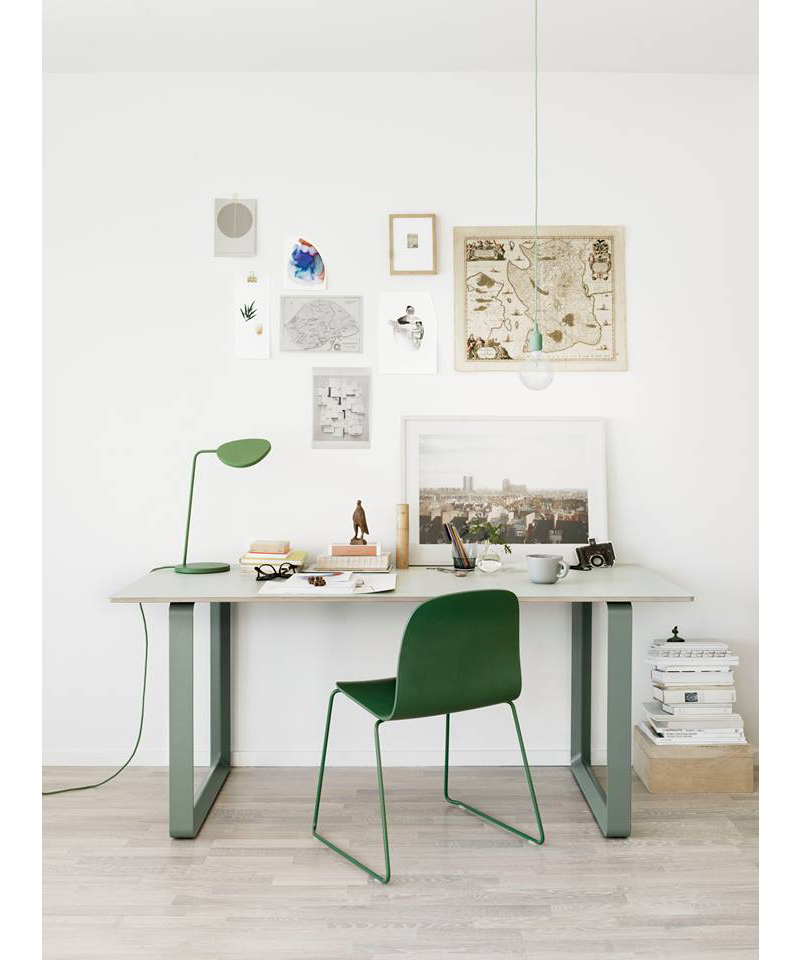 If you've followed my blog for any length of time you know I'm not big on color. It's not that I don't like color but because I see so many images every day, because I pick up so many colorful toys and laundry and sorting through mail, for me it's easier to keep my home in mostly monochrome to simplify all the varied images I take in each day. Even still there are bits of color that I really like and I think this green Muuto chair and leaf lamp are not at all overdone and compliment the shades of tan and brown surrounding the desk space.
Are you having a nice week so far?
I have a lot of miscellaneous paperwork and things to get done this week but hopefully in the next month I'll have some really great news to share with you!