by Deborah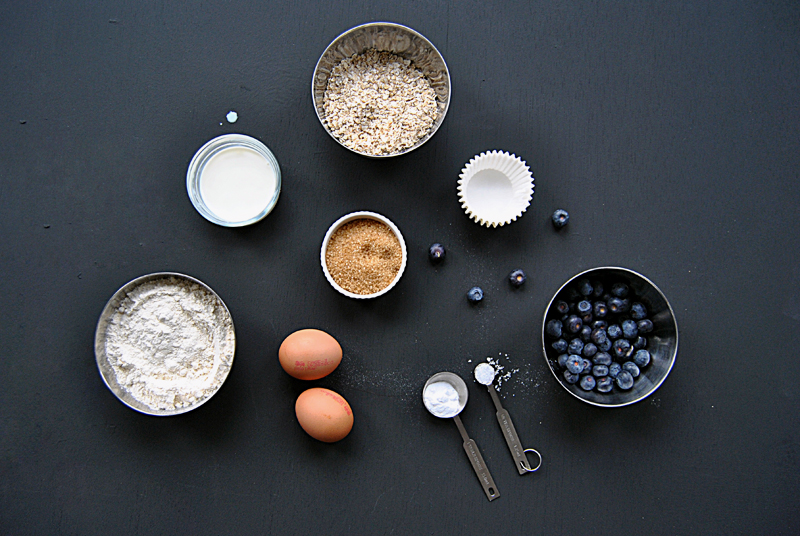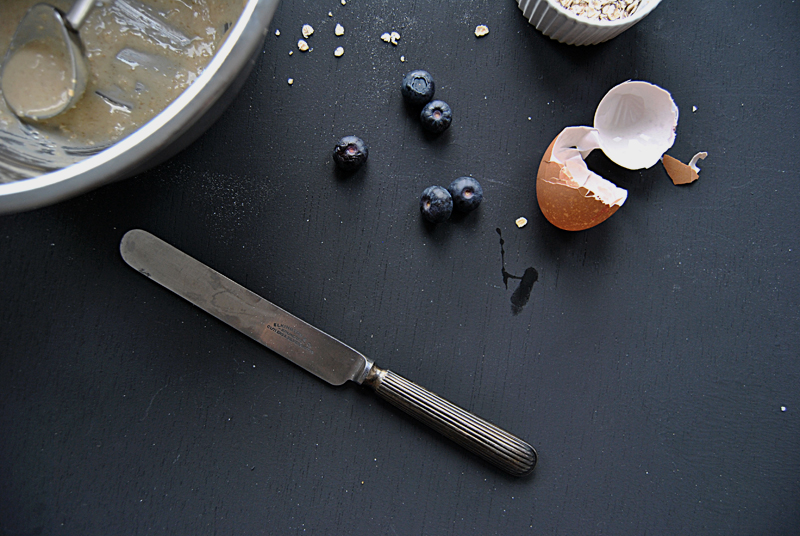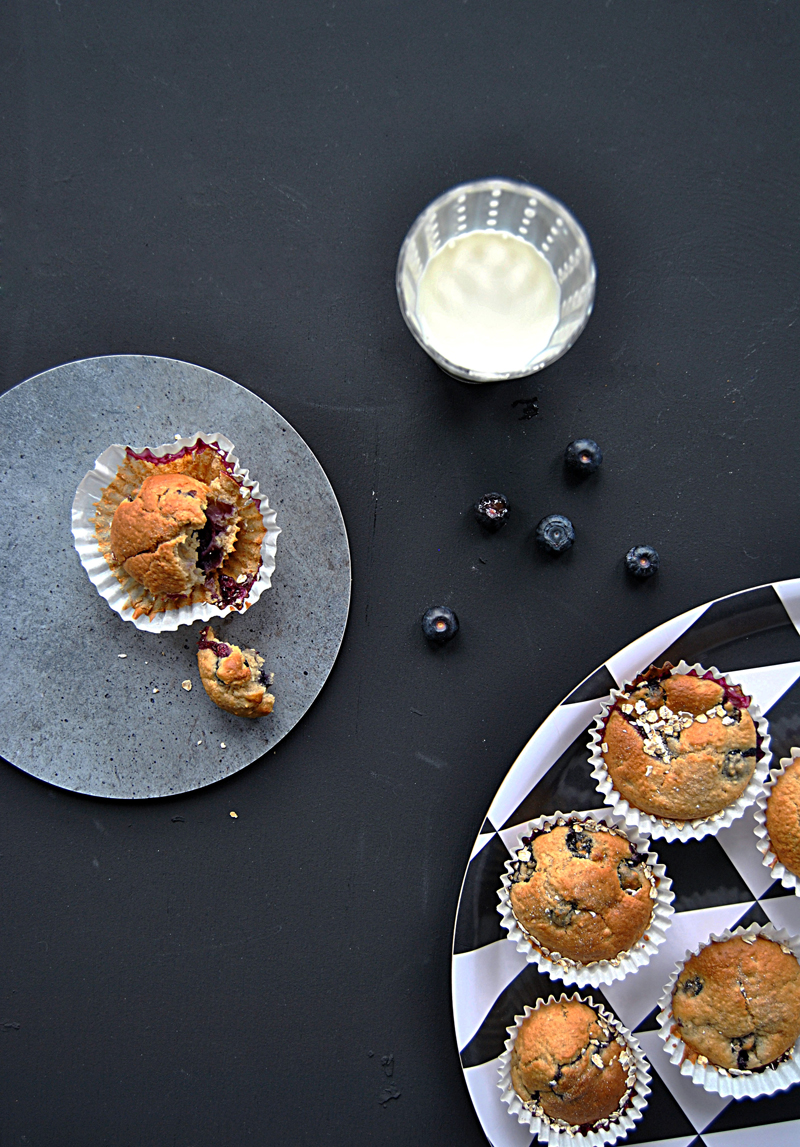 We cant get enough of these blueberry and banana muffins in the morning especially from the two boys. I thought I would share the recipe with you as its really quick and easy.
Ingredients:
150g plain flour
75g porridge oats
75g light brown sugar
2 teaspoons of baking powder
pinch of slat
150ml of skimmed milk
30g of butter
1/2 teaspoon of vanilla extract
1 medium egg
200g of blueberries
1 banana ripe
*please note not all ingredients are shown above in the ingredient picture
1. Preheat oven to 200C/fan 180C/350F
2. Take all your dry ingredients and sift in the flour and baking powder and then gentle stir in the sugar, oats and the salt.
3. Take a separate bowl and beat your egg together with the milk, vanilla and then the butter.
4. Once all mixed together pour into the dry mixture gradually adding a mashed banana.
5. Gentle fold in 3/4 of the blueberries leaving the rest to sprinkle over the top once placed in the muffin tray.
6. Bake for 20-25 mins until golden.
We like them with a little heat in them so whenever we want one I will put them in the oven for 5 mins. The best thing is they can be stored in the freezer for up to 3 months be sure to defrost them the night before.
Enjoy.