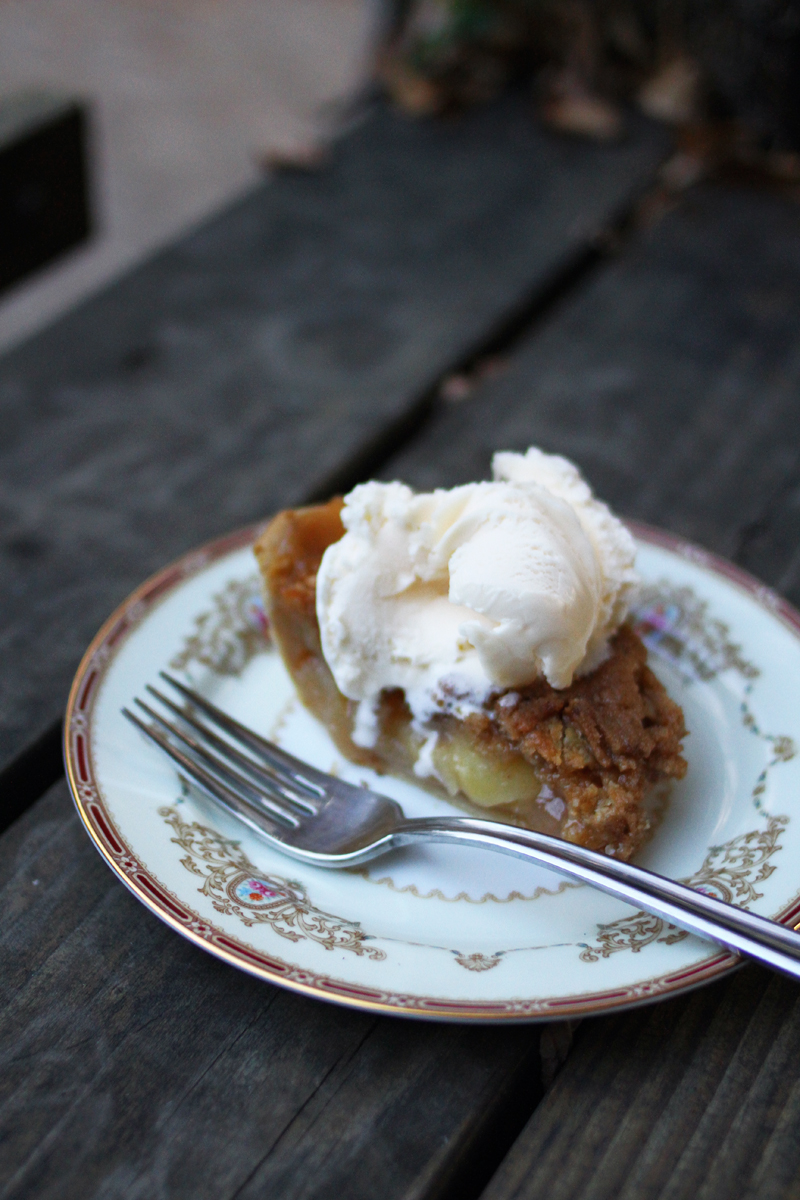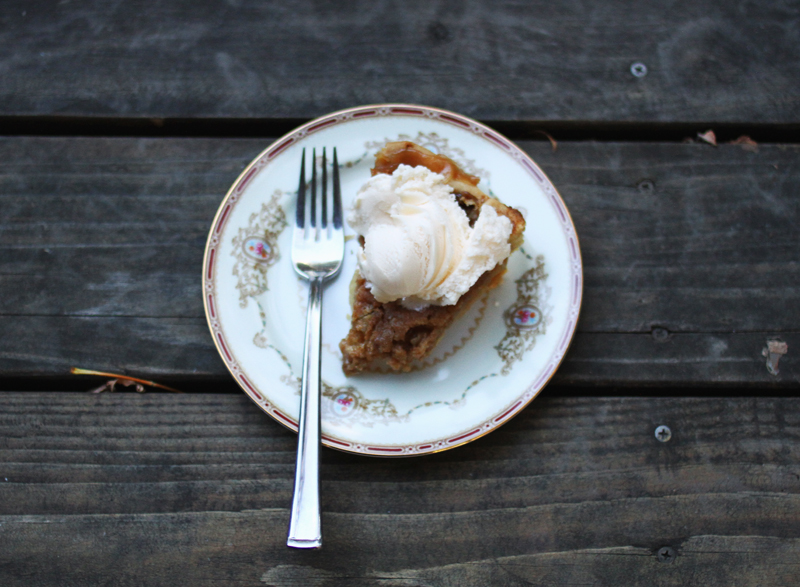 Yesterday was my husband's birthday and every year he asks his mom to make her apple pie. I completely understand why since it is probably the best apple pie I've ever had. In honor of Jeremiah's birthday I wanted to share with you her recipe, and she was gracious enough to give it!
Slice 8 golden Delicious apples very thin and
mix in large bowl with:
1/2 cup of sugar
3 Tbsp.flour
1/2 tsp.cinnamon
1 Tbsp. lemon juice
Set aside and make pie shell.
Pie Crust
2 cups flour
1 stick butter
1/2 teaspoon salt
1 egg yoke
1/2 cup of water
Put in food processor for less that 1 min. Roll out pie crust to make a thin crust,
place in pie pan.
Scoop apple mixture into pie shell.
Topping
1 cup flour
1 stick of butter- cut into small pieces
1/2 cup of brown sugar
1/2 cup of sugar
1 tsp. cinnamon
Mix all of these in a bowl together.
Carefully scoop the mixture with measuring cup and place over apple pie and even out
the flour and pieces of butter over the pie. Gently press down on the top of the pie.
Bake at 375° F for 1 hour – with a baking sheet under the pie to catch the drippings.