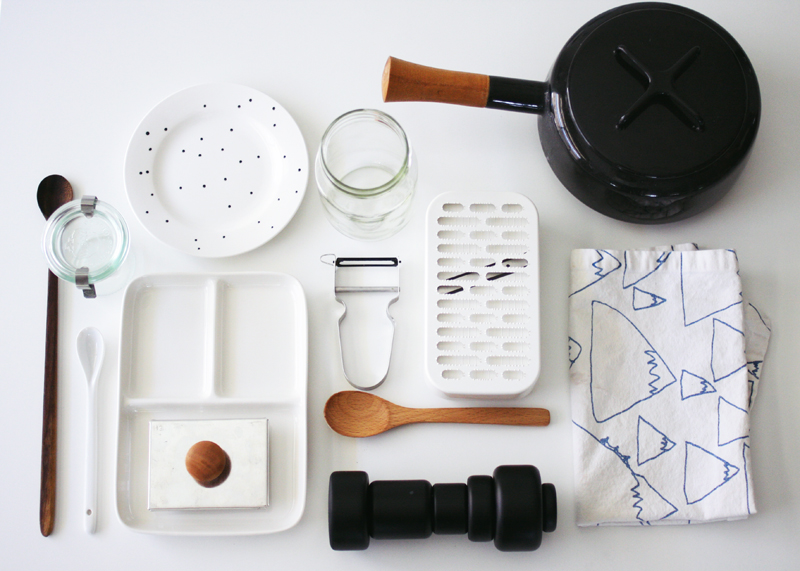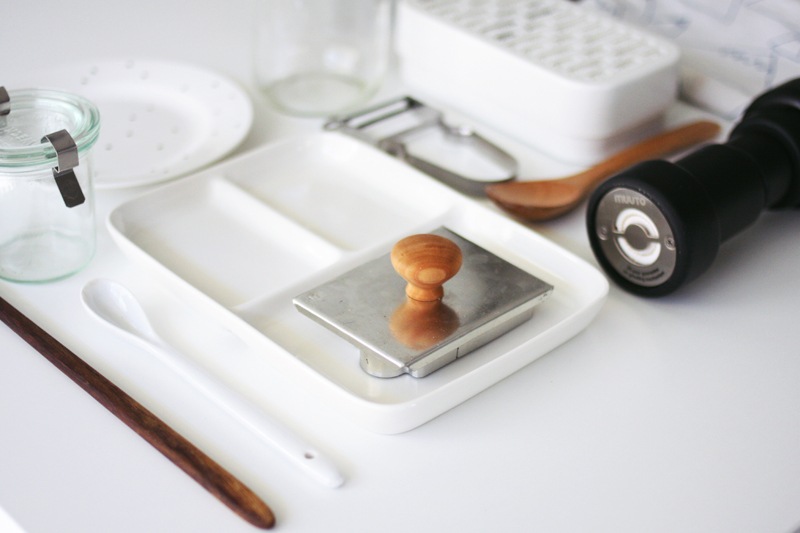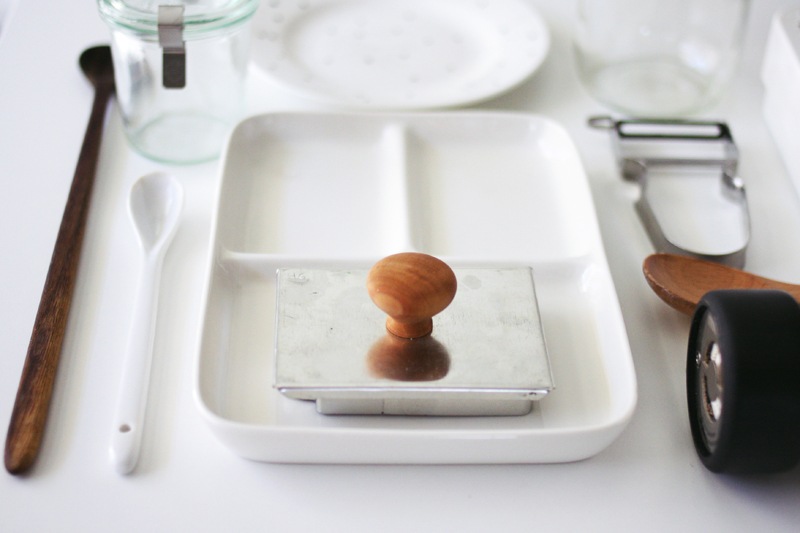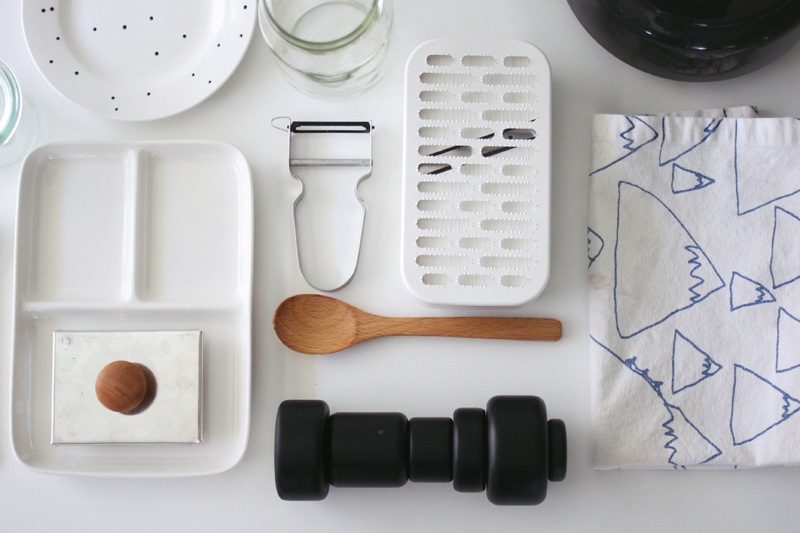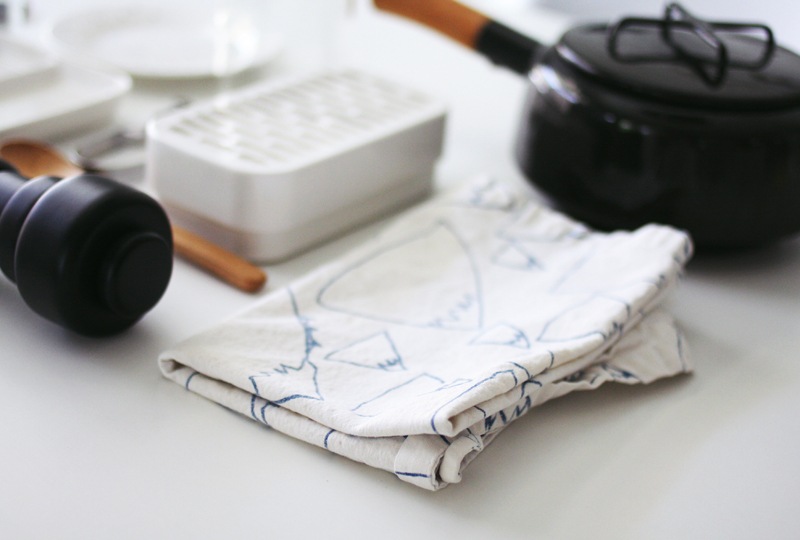 Happy Friday everyone! We made it through another week, relief! Before I leave the NY I wanted to share with you a few things I use regularly in my kitchen, some favorites that you might like as well. Starting on the left side…
1. Long wooden tasting spoon-not sure of the brand but I found it at Rare Device. It's great for stirring thin soups or cooking pasta and I love the long thin handle. I actually use this a lot.
2. White tea spoon-this is from CB2 and Jeremiah uses this every morning to stir his coffee.
3. Small Weck jar-I love Weck jars and this little size is great for leftovers, sauces & salad dressing. I bought these from Crate & Barrel.
4. Polka dotted plate-this was DIY I did with some old plates & black porcelain paint.
5. Divided plate-We don't use these for everything but it is nice when you want to keep your food separated, which I usually do, and it's really good for snacks also. From Muji.
6. Cloud shaped cutter-you can't see the cloud shape, but trust me it's under there. These handmade cutters from Nikole Herriott make the cutest cookies, biscuits or sandwiches. I also have the feather shape!
7. Muuto pepper mill-I first bought the wood salt mill on our trip to Portland & decided it was lonely so I also got the pepper mill from Gretel. Fresh ground pepper is a must anyways.
8. Soup spoon-a great little spoon for everything, another from Muji. You'll see a pattern here.
9. Peeler-this is the best peeler I've ever had. It's from a local store from by a Swiss company. Not sure of the name though.
10. Slicer/mandolin-Here is another Muji utensil, and I like how thinly is slices food into a box underneath. I also like that it's compact & white.
11. Mason jar-these thrifted jars are probably the best thing I have. They're a bit larger than normal glasses so the hold more & also double as vases or a containers to hold paper straws for a party.
12. Black pot-this is a vintage Dansk pot I found on Etsy last year sometime. It's not really big but a good pot to use when you have dinner guests as it look so nice with its wooden handle, that doesn't get hot the the metal ones by the way!
13. Tea towel-I have lots of tea towels. I don't use them for dirty hands but for drying dishes. This one is by Fine Little Day & I could have another, I love the mountain print.
And there you go, maybe it will give you a few ideas for your own kitchen. My cooking is usually pretty basic & I try not to accumulate a lot of pieces so there's nothing too advanced.
Enjoy your weekend!