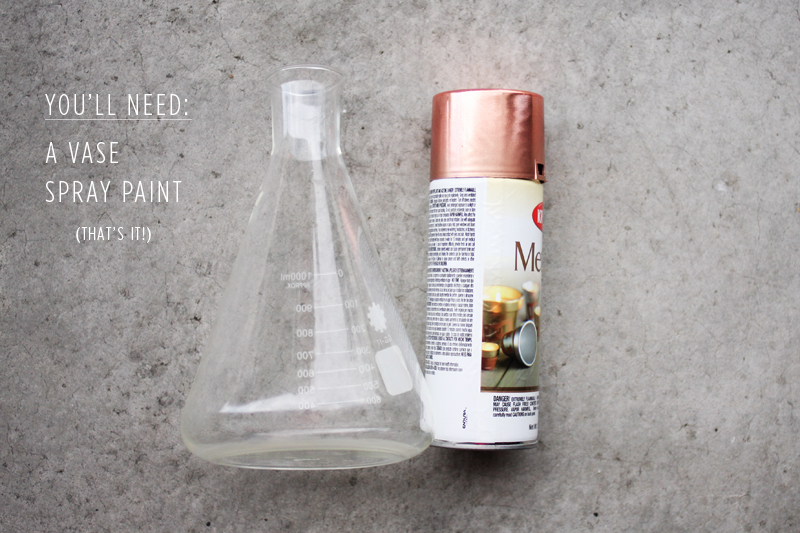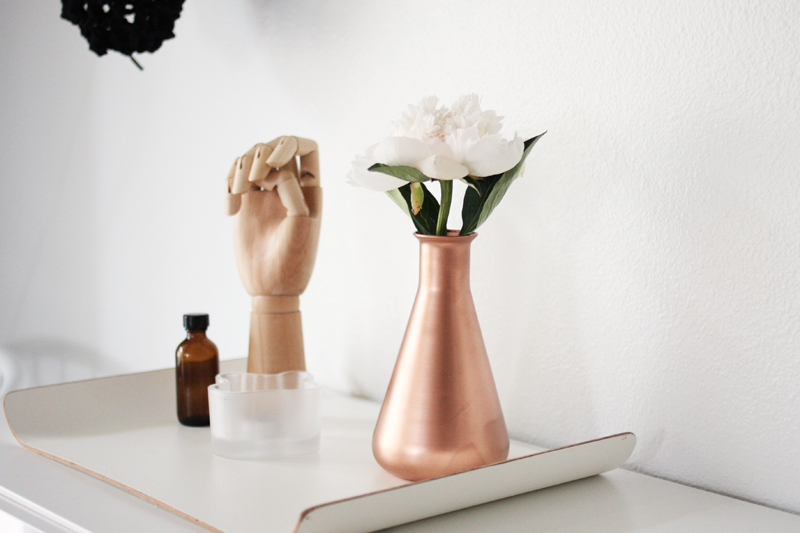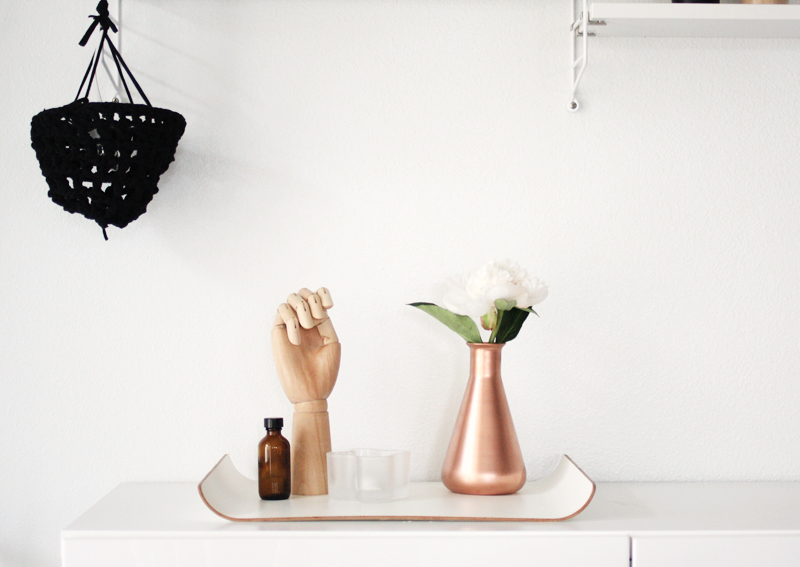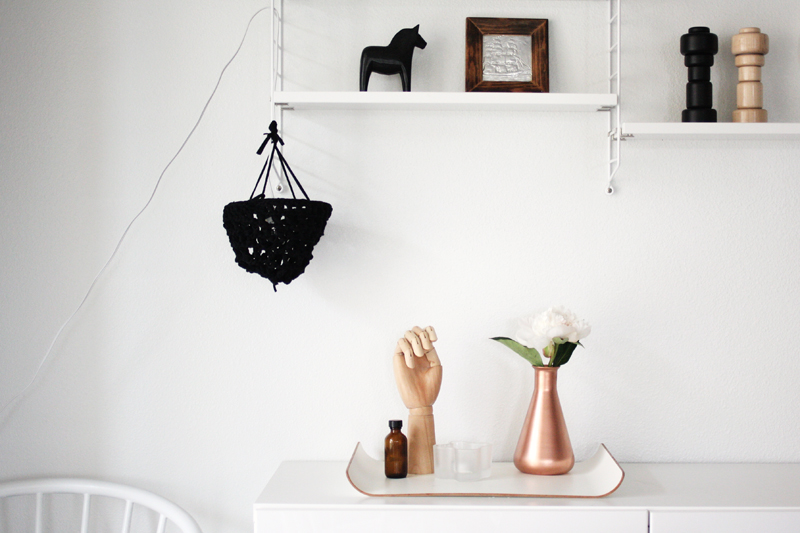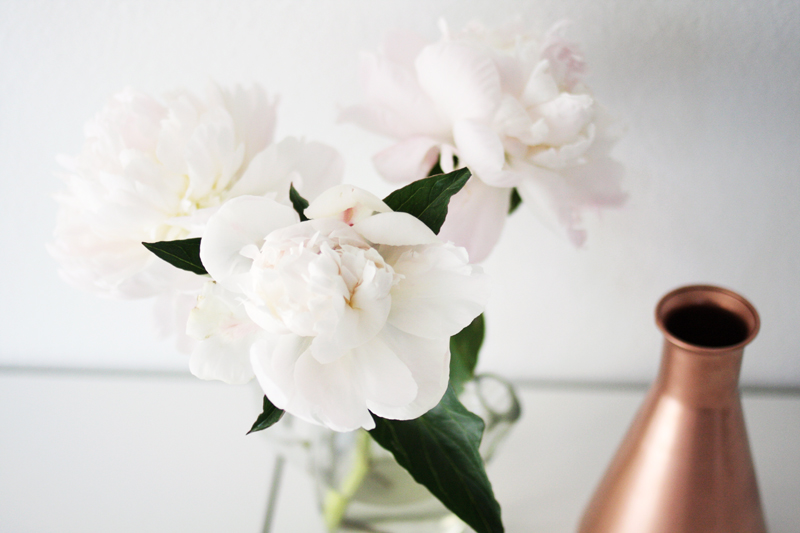 You may already know that I'm loving copper anything right now, so I wanted to find a way to add more of it around the house.
I had this glass vase that I wasn't using & decided to give it an upgrade with some copper metallic paint.
The paint was made for glass surfaces as well as others so it was as simple as spray it, and let dry.
Easy right? I only sprayed the outside though so the inside can still be filled with water and flowers.
Happy spray-painting!