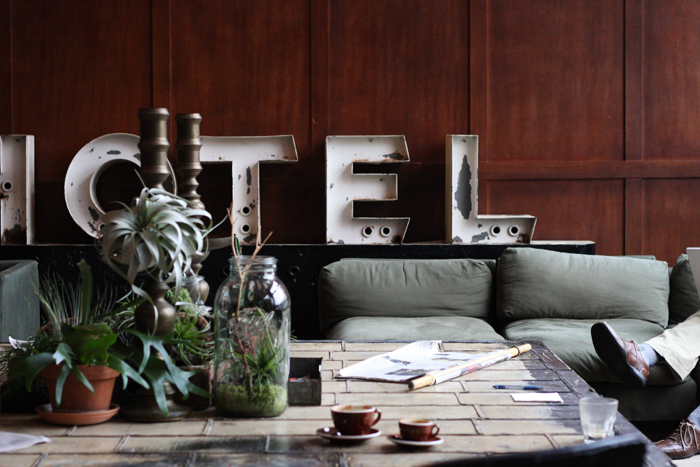 (photo taken by me of the Ace Hotel)
It feels really good to be home. We're exhausted and there's much to do already.
I will get some photos of our trip to you in the next couple of days. For now, I am looking forward to sleeping in my own bed again!