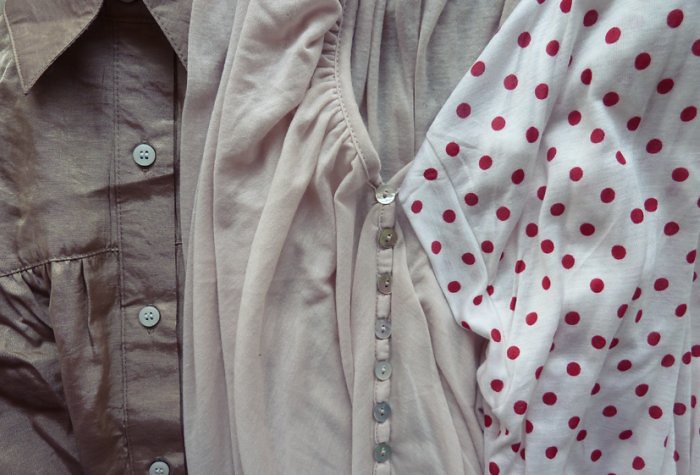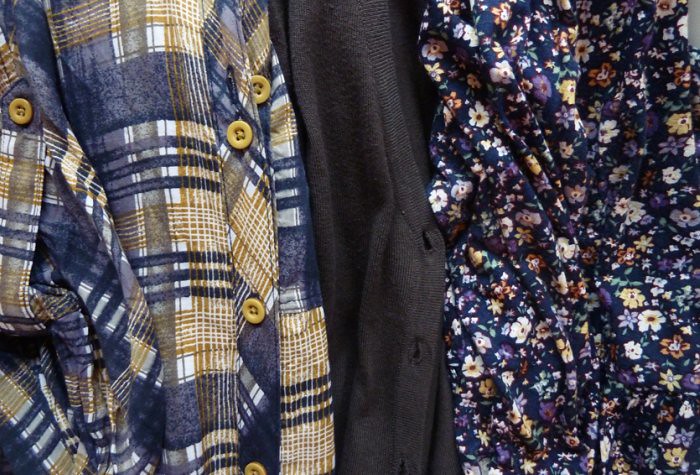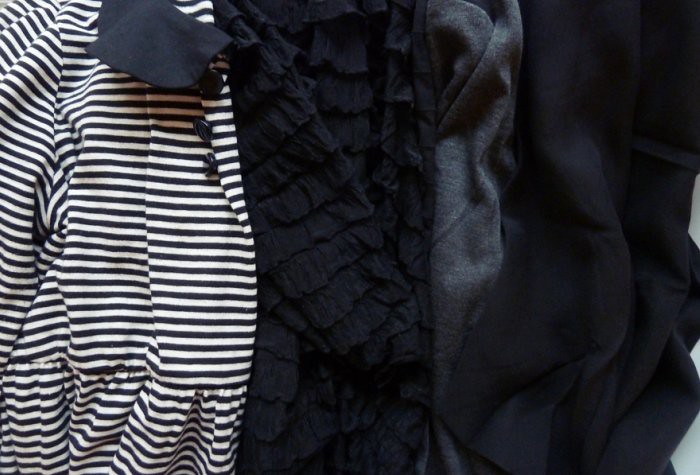 The spending freeze is nearly done and I didn't come up with a bunch of creative alternatives to spending money because some of the required money or I ended up being busy enough that I didn't need to find projects. One thing I did do though, which probably sounds very "high school" is empty my closet and made outfits for myself.
Sometimes I just see one big blur when I go to get dressed and don't have time to try different combinations to find the right look. I already keep to somewhat of a color palette when I shop, usually keeping with black, white, grey, nudes and brown. Boring? Maybe, but it makes it easier for this busy mom to leave the house presentably.
These aren't exactly outfits as they are groups of tops and dresses but I liked the way the groups looked together. Taking everything out and looking at it from a different perspective actually makes me feel a little bit like I bought new clothes. Still, I'm glad that the no shopping rule is coming to an end.
As for the explanation…the blog has had some minor changes, new grey background and white boxes as well as an absence of a header and other personal links. For those of you who have tried to edit their own blog html on very limited knowledge, you know how time consuming it can be to change your layout. The husband and I are still on the works of getting a proper blog back up and running, but until we're finished, don't worry, I haven't gone anywhere. Seriously, I'm probably just right here at home still!