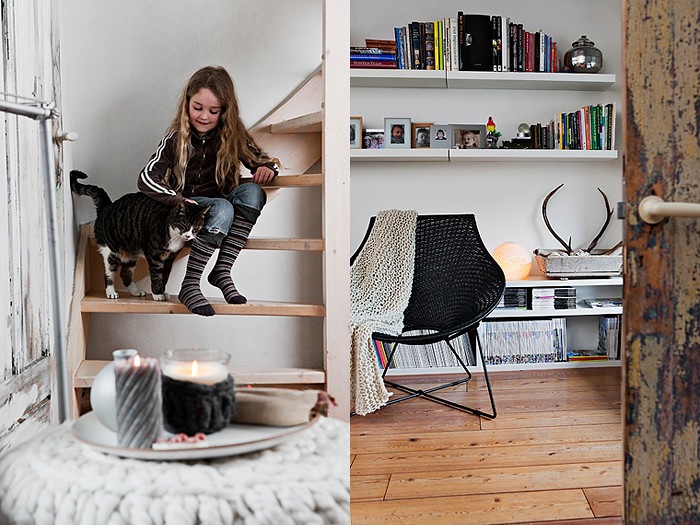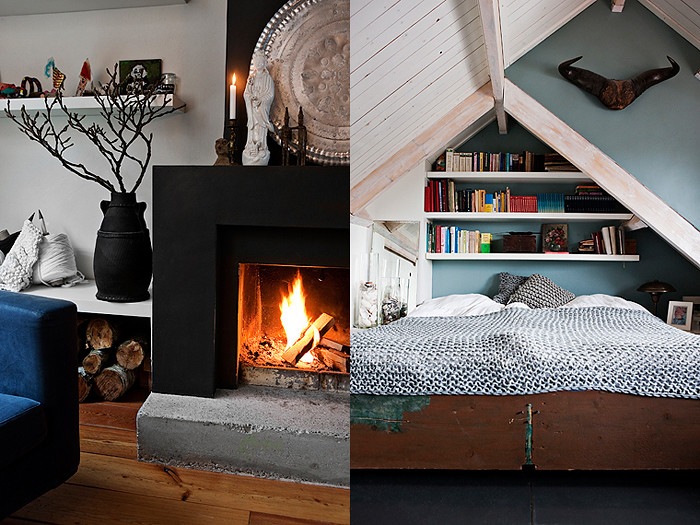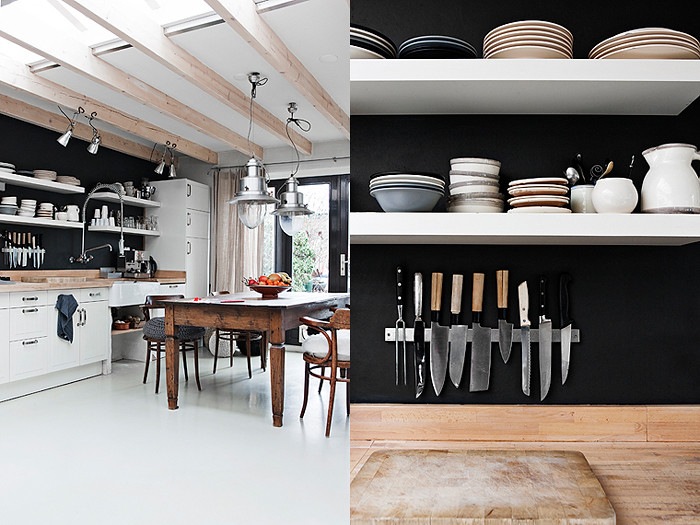 Well, I think it's Finnish!?
Thanks to Kati, I now know it's Dutch!
In my opinion, the best part of this place is the kitchen. Bright white floors,
which seem so appropriate for a kitchen where you want to at least feel like it's
clean. The raw wood beams and counter tops go well with the very black wall and
white floor, could there be a better color trio?
There looks to be a large sky light in the kitchen area and what I wouldn't give
for a giant one in our kitchen where we have no windows or white floors. I think
it should be illegal to build a home with no natural light source in the kitchen.
If I could have it my way, I wouldn't even need to flip a light switch until late
into the evening, though that may involve moving somewhere with longer days and mild
winters.