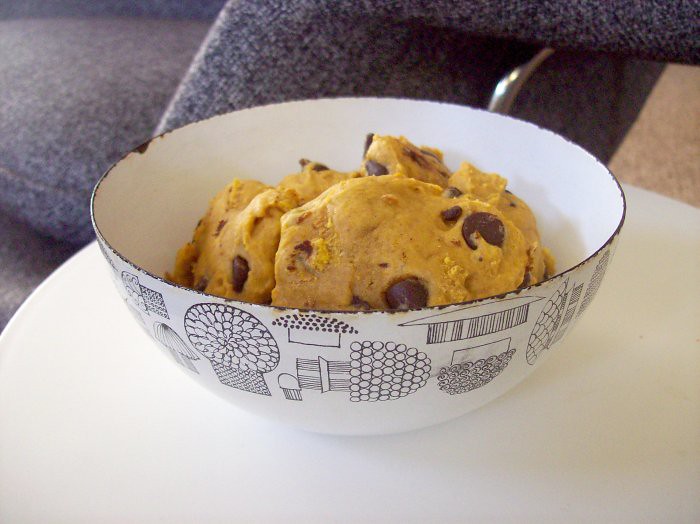 A popular recipe in our house, these easy and delicious cookies are certainly worth a try!
I bought nutmeg and pumpkin puree, assuming the rest of the ingredients were in my
cupboards. Excitedly I started mixing but soon realized I was short on sugar, cloves,
cinnamon and butter. It was late and I didn't want to drive to the store so I just made due
with what I had.
2 1/2 cp flour
1 tsp baking powder
1 tsp baking soda
1 tsp ground cinnamon
1/2 tsp ground nutmeg
1/2 tsp salt
3/4 cp butter
1/4 cp butter flavored shortening
1/2 cp white sugar
1/2 cp brown sugar
1 can pumpkin puree
1 egg
1 tsp vanilla
1 pkg milk chocolate chips
Measure and combine dry ingredients, minus sugars. Cream butter, shortening and
sugars. Add pumpkin, vanilla, egg and mix. Add dry mixture and chocolate.
Bake for 11 mins @ 350.