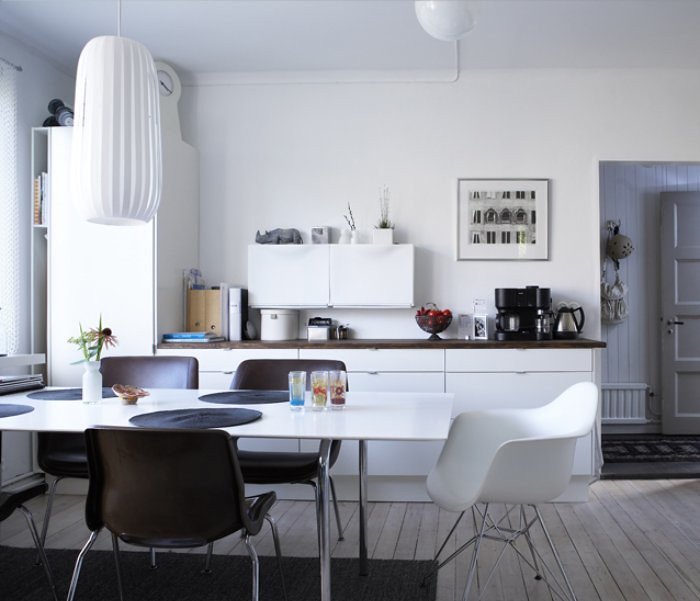 I'm thinking of posting more without titles, what do you think?
Here, a kitchen and dining area from Ikea, there's something so inviting about a dining
table that is already set with placemats. I also love the dark butcher block counter
tops, I have a feeling I would want something like if we could redo our kitchen.