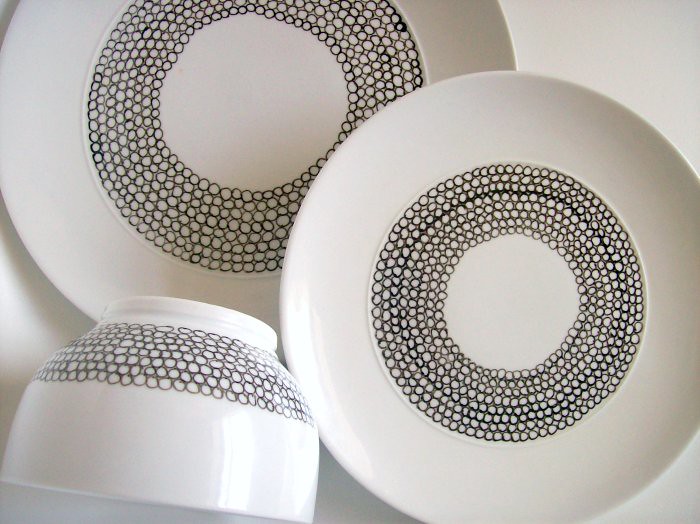 I wanted to revamp my china a bit so I painted it, well more like
doodled on it. I used a porcelain paint pen, which I purchased at
Michael's and drew my design. Once finished, you just bake it at
300 for 35 mins and you're done!
What do you think?