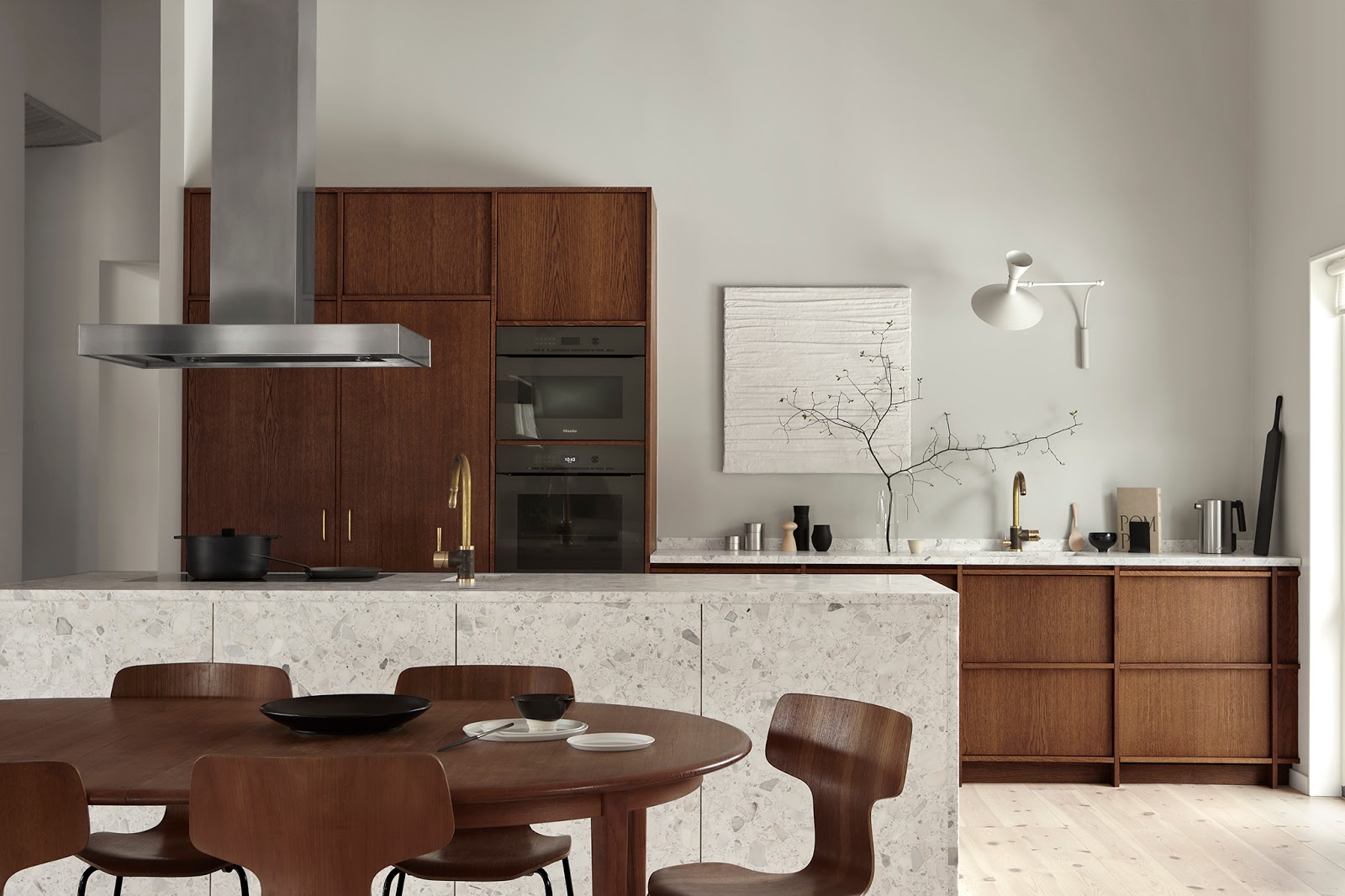 Sounds a bit oxymoronic to say rustic and minimalism like this, as if they are at all compatible. However Nordiska Kök has proven they can go together quite seamlessly in a way that is true to both descriptions. A dark stained wood gives a rustic the kitchen richness but the terrazzo countertops feel modern and bright.
The lamp may look familiar, I featured in this roundup of bedside lamps. Though it's size obviously lends itself well enough to be used around the house, like above the sink in this kitchen!
Styled by Sundling/Kickén.