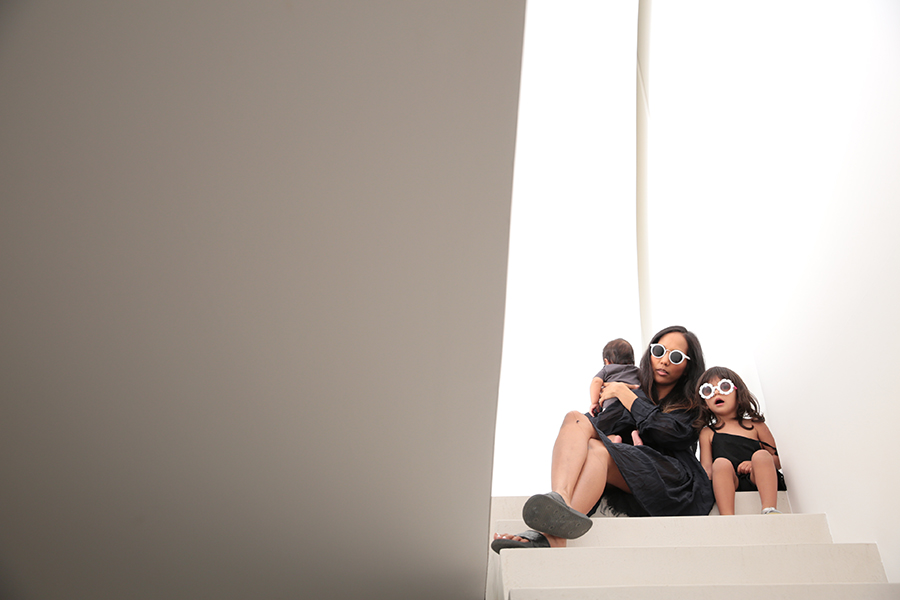 Our series moves on with the wonderful Apphia who is a London-based stylist, writer and former Online Fashion Editor at Wallpaper* Magazine. Her Instagram feed is curated with a mix of fashion, interiors, design and family life. Mum to Tallis, 3 yrs, and Byron, 11 months, her images are all shot in a clean and graphic style. One of my favorite moms to follow on IG!
You have two beautiful children and it's apparent your minimal values have been passed down to them. Can you talk about your relationship with motherhood and minimalism? What challenges do you overcome when living with children in a minimal environment? What are the benefits you've seen?
A lot of people think that motherhood and minimalism don't mix, which is a misconception. Yes children learn through play and of course we need to create stimulating environments for them, but that doesn't have to involve bowing to conventional notions of what a kids' room should be or look like. The most simple toys and environments can end up being be the most exciting and rewarding in the long run. I always think of the famous Dieter Rams aphorism, 'Less, but better'. Rather than searching for the mythical all singing all dancing one-hit-wonders (that tend to get played with for a day and then discarded), I try and get the kids toys and create play spaces that will last through a few stages of their development. Things like a box of building blocks, a set of nesting bowls, simple wooden cars and a plain plywood dollhouse might not get the biggest 'Wow' initially – but in my experience these are the ones with the most longevity as they not only inspire more imaginative play but also can be used in a multitude of different ways.
The cardboard playhouse we furnished and gave to Tallis one Christmas as an alternative to a pile of traditional 'presents' may look spartan on the surface but she played with it every day for a year, and still remembers and asks for it, even now, months after we had to take it down as we needed more space for Byron's arrival. I've found that the quality of play is actually so much better, with the kids playing for so much longer when they aren't overwhelmed with too much choice and visual distractions. That's why we're pretty cut throat about things that languish at the bottom of the toy box – anything that doesn't get played with for a while tends to get donated or recycled.
In the same vein, dressing our children in a mostly neutral colour palette and simple, minimalist styles isn't for everyone but it's a very personal choice that stems from my own childhood experience. My mum was very experimental with clothes – at the time I didn't understand why I was the kid at the party with tartan trousers and a white tuxedo-style shirt when all the other little girls were in frilly skirts but now I see that she actually ended up nurturing a strong sense of style in me and the belief that it was good to be different, to think outside of the box. I can see the same thing happening with Tallis – yes, pink is her favourite colour and she loves dressing up as a princess as much as the next three year old, but already I'm starting to see an appreciation for the alternative in her which is very interesting.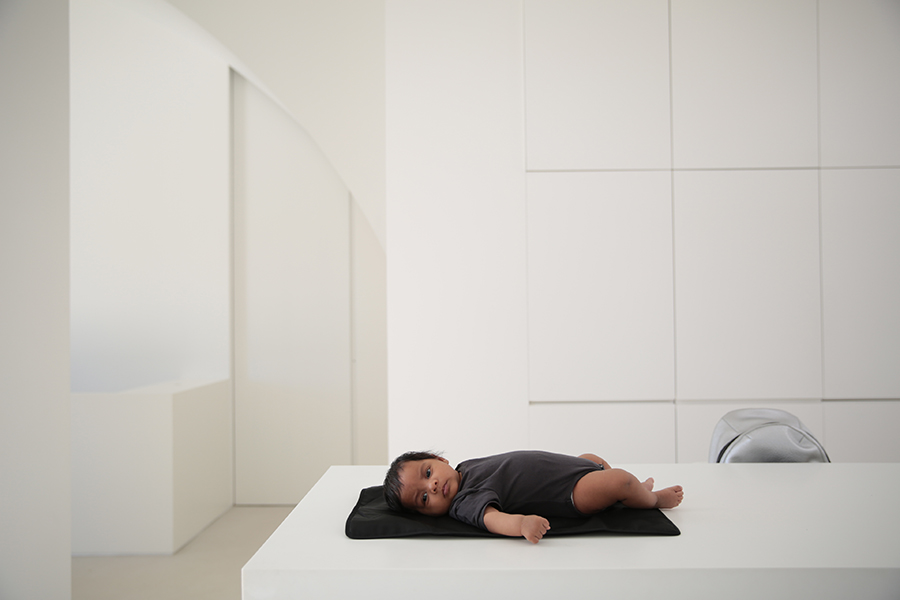 What does Minimalism mean to you?
Minimalism is so much more than bare walls and monochrome clothes, but I'd be lying if I said that the pared back, stripped down aesthetic doesn't resonate with me, as you can see from my feed. That said, to me it's also about going through the process of finding what is truly important, then adopting a more considered approach in order to achieve ultimate simplicity. Take for instance the daily act of getting dressed. Fashion is an incredibly important part of my life and I really enjoy developing my style, but between juggling near-full-time childcare and working from home, I don't get left with masses of time in the morning to try on different outfits until I achieve the right look. I've worked round the issue by creating small a capsule wardrobe of pieces that all work in harmony with each other, which makes getting dressed in the mornings a relatively stress-free affair.
Is there a mental process you go through before buying or bringing something home?
I tend to ask myself two questions before I acquire something – Does it serve a purpose? Would I miss it if it was gone for a year? If the answer is 'no', then I don't bring it home. We live in a two bedroom flat right on a wonderful bit of green space in the otherwise very busy and urban neighbourhood of Shoreditch in London and while it's a treat being based in Central London, the downside is that space comes at a premium. Our home is extremely small and can quickly and easily feel cluttered and disorganised, especially with our ever expanding family constantly testing it to the limit. Our living area is a really tricky one to navigate as the sofa, dining area, kitchen and the kids' play corner (i.e. inevitable toy spillage from their small shared bedroom) all have to contend with one another in a very tight space. Making decisions based on what we need rather than what we want over the years means that we have been able to gradually fill the room with a mix of simple hardworking pieces – some of which serve multiple functions – over time. It's a rule that I am slowly starting to apply to more aspects of my life.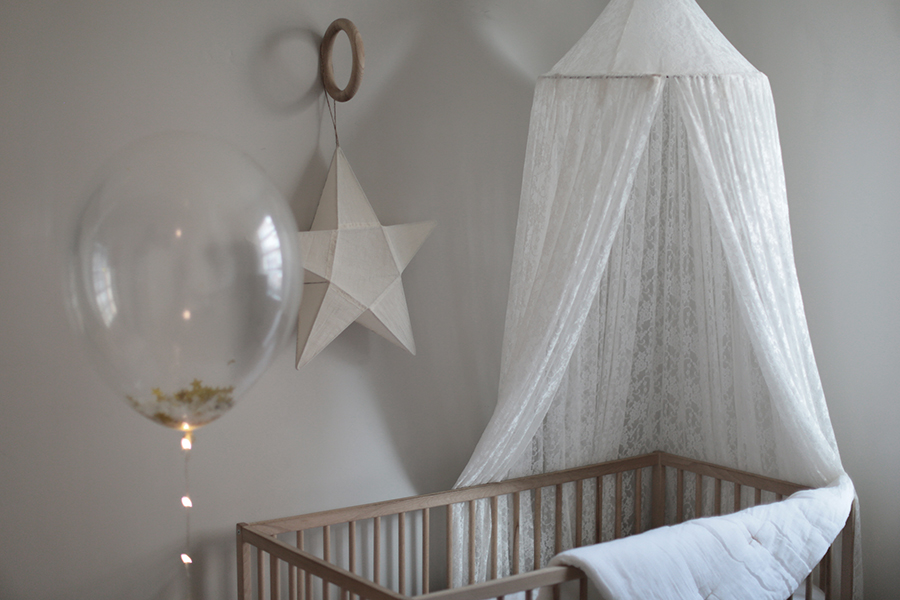 When you feel your life becomes too cluttered with unnecessary things, not only with objects but also commitments, what are some practical things or rituals you do to refocus on the essentials?
Living with a husband, two children and a dog, life becomes cluttered very quickly! It doesn't matter how much we tidy, mess is very much part and parcel of our everyday. I find it very overwhelming and distracting and impossible to work when there are all these distractions around, but I try not to beat myself up about it and instead try and tackle things bit by bit. Before I start work each day, I find it absolutely essential to take the time to make a cup of tea and then having a good sort through and a tidy of my work space and the area around it, even if there is a tonne of deadlines looming. Then only am I able to completely focus on my work.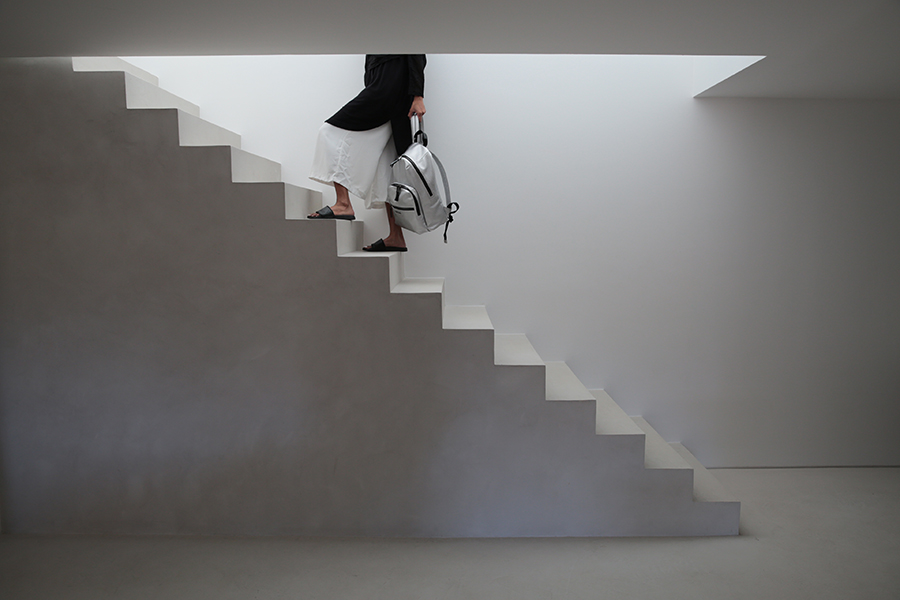 Are there some brands or favorite objects you own that have done the job of multiple things? Or an investment item that you know will endure trends and fads?
My biggest investment item has been my capsule wardrobe. For a few years now I've been working on building a simple collection of easy-to-wear staples, plumping them out each season with a few carefully considered new items, but essentially investing less in trends and concentrating more on the aesthetic that I like and I feel best suits me – oversized silhouettes, layered pieces and a neutral colour palette. I work to the principle of buying less 'stuff' and extending the life of existing clothes, which is proving to be very cost-effective and ultimately so satisfying because it means nothing in my wardrobe goes to waste. I've been wearing the same Navy blue COS coat for four winters running and it feels just as current as when I bought it in 2013, because a lot of thought and care went into finding the perfect coat that would meet all my needs. Through my work at Wallpaper* I've been lucky enough to have attended the shows during fashion weeks, sometimes gaining access to next seasons clothes in advance. While I really appreciated this, I found after a while that chasing after changing trends season after season became a little overwhelming – much like having an inbox without a junk mail filter.
Minimalism feels calming and immediately soothing to me.