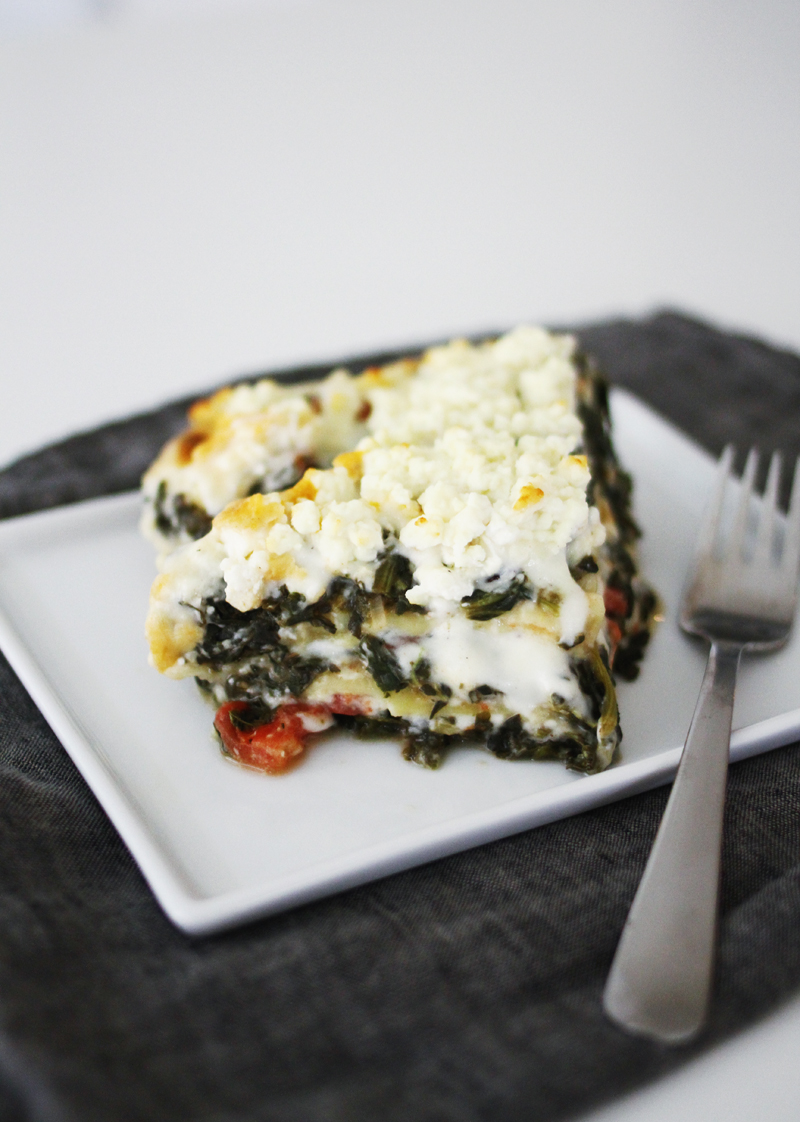 This wonderful recipe was given to me by a friend who's from California but currently living in Sweden. I've made this several times now & I love it more every time I make it.
you'll need:
600 g / 20 oz frozen chopped spinach
1 leek
1 tsp salt
1 pinch black pepper
2 pinches ground nutmeg
1 400-500 g / 14-18 oz can crushed tomatoes
1 1/2 cups white cheese sauce (see recipe below)
12 no-boil lasagna sheets
75 g / 3 oz feta cheese
Set oven to 225 C / 425 F. Thaw spinach in a medium-sized saucepan over medium-high heat. Halve, rinse and finely slice the leek. Add the leek to the thawed spinach. Season with salt, pepper and nutmeg. Add crushed tomatoes. Set aside. Prepare cheese sauce.
Cheese Sauce
2 Tbsp butter
2 Tbsp flour
1 3/4 cups milk
1/2 cup / 4 oz shredded Swiss cheese (or cheese of preference…gruyere, cheddar…)
1/2 cup grated parmesan cheese
1/4 tsp salt
pinch of pepper
Melt butter in a saucepan over low heat; whisk in flour until smooth. Cook 1 minute, whisking constantly. Gradually whisk in milk; cook over medium heat, whisking constantly, until mixture is thickened and bubbly. Whisk in Swiss and Parmesan cheeses, salt, and red pepper, whisking until cheeses are melted and sauce is smooth.
Layer your lasagna: begin with tomato/spinach mixture, then cheese sauce, then pasta. End with cheese sauce. Top with crumbled feta. Bake in middle rack of oven for 20-25 minutes or until pasta is not firm inside. Let stand for 10 minutes. Serve with a green salad. Enjoy!