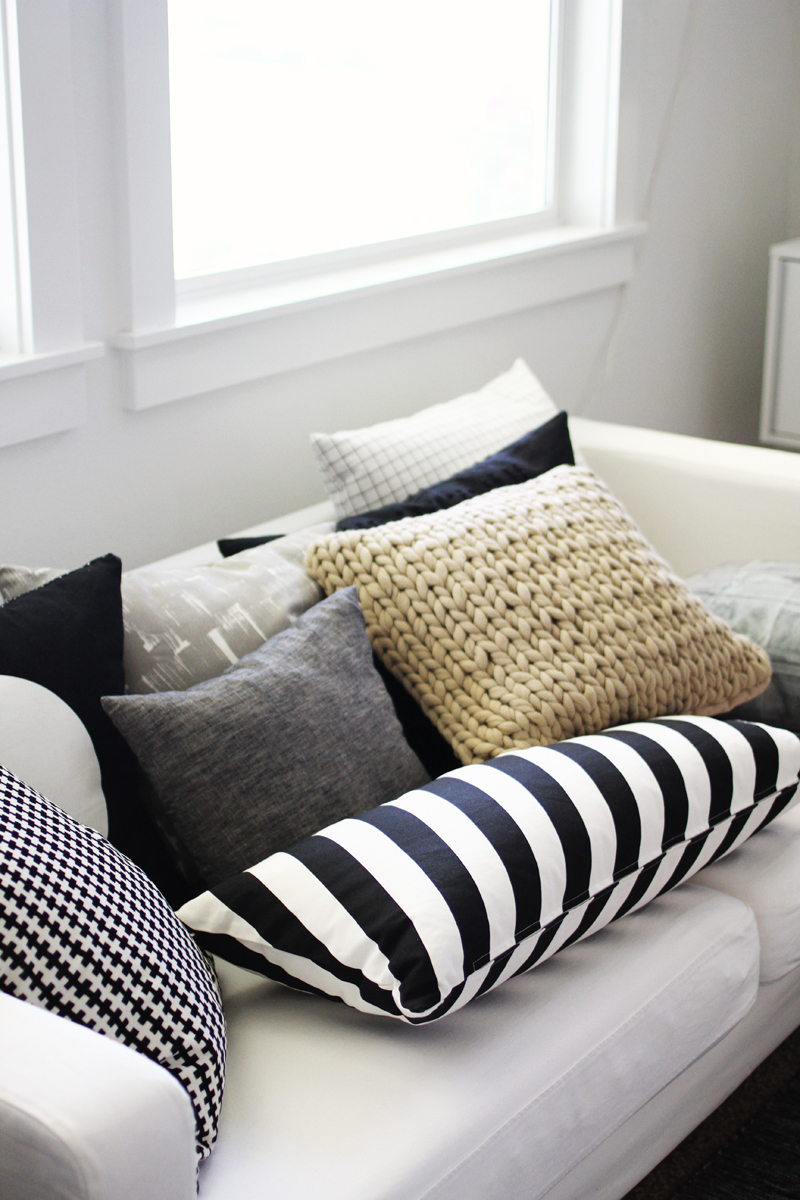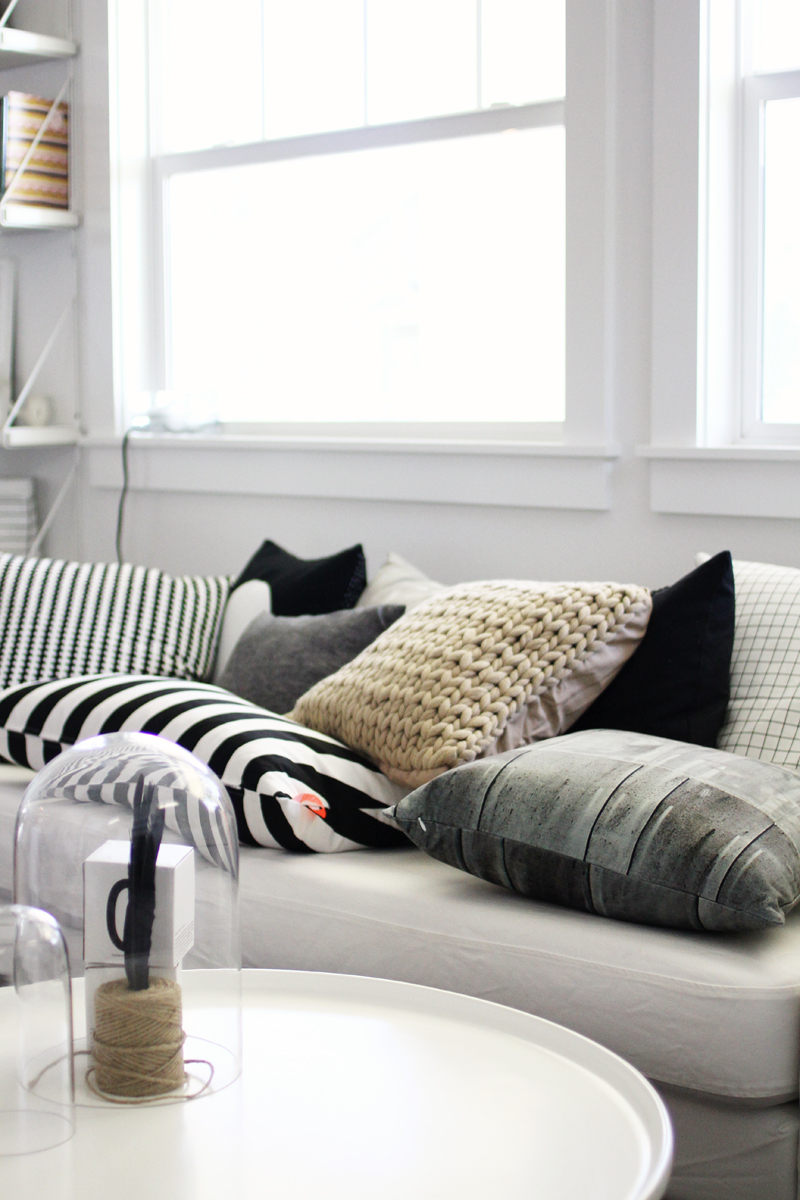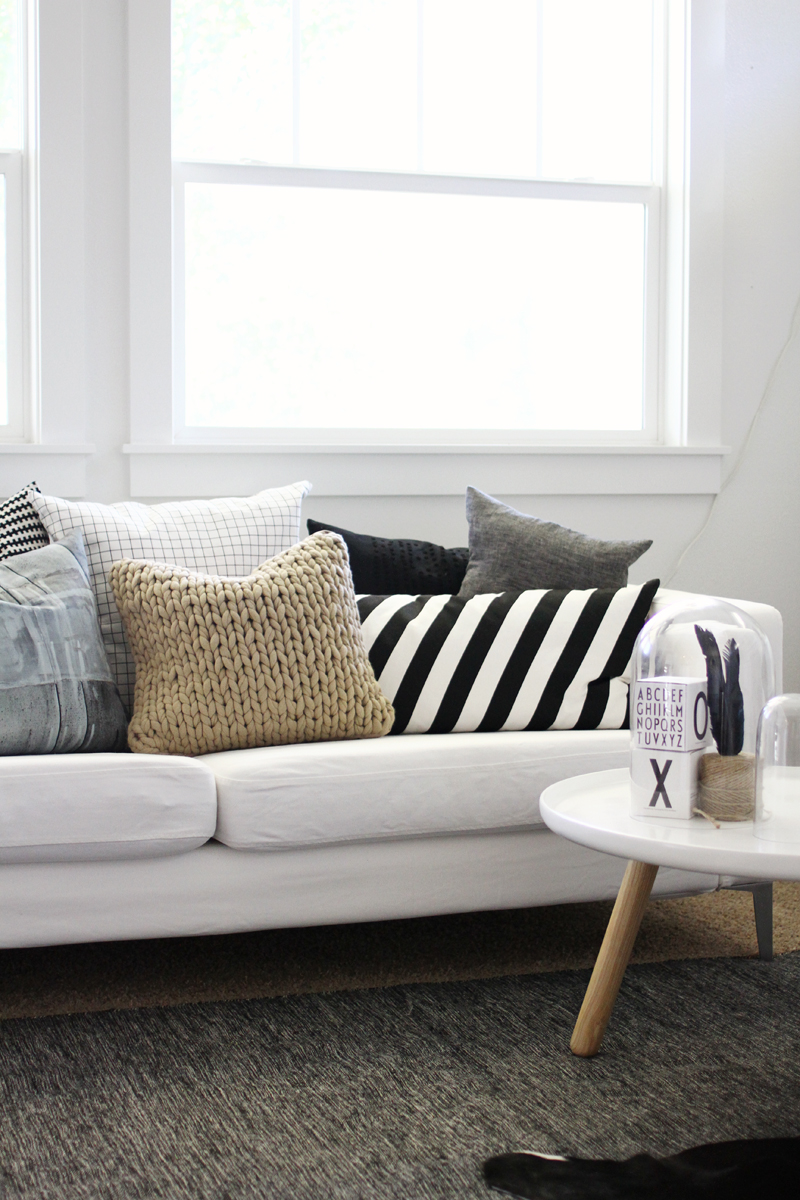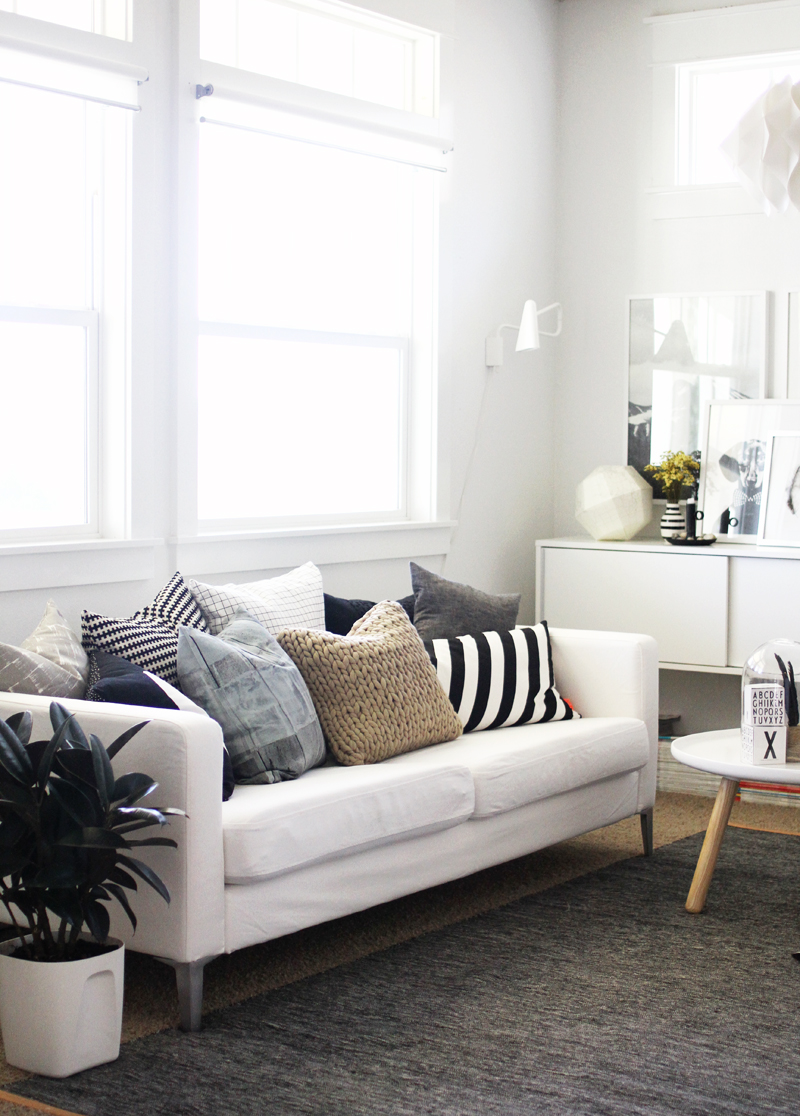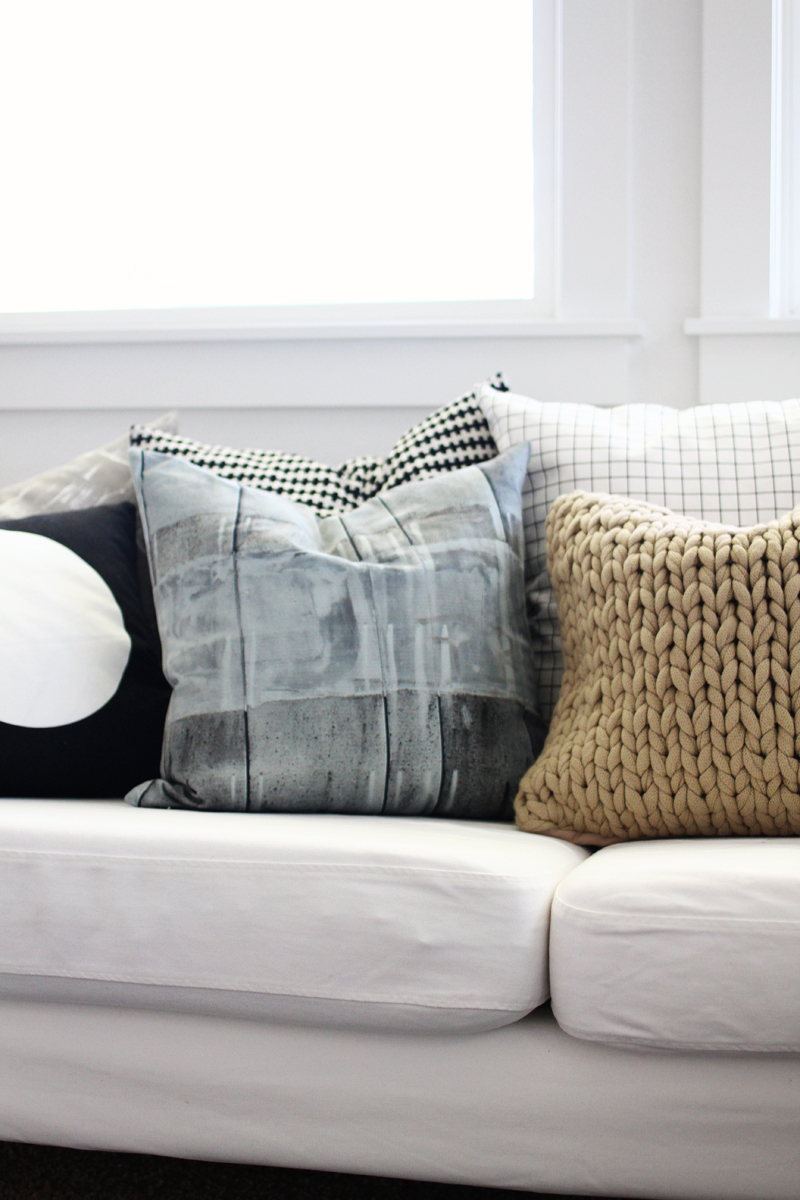 With the cooler weather finally showing up (it stays hot in Idaho forever) I'm pulling out the extra blankets and pillows. I've got quite a collection of pilllows right now and this isn't even all of them, but I thought I'd share with you my current favorites.
First I should mention the grid patterned and striped lumbar pillows which are by Ballab, designed by Anne Louise out of Denmark, she makes these great patterned pillows in black and white, pink and even orange. I love the orange color too! They're both large and cozy, just the perfect pillows for our bed and sofa.
I found a few others recently from Envelop, West Elm and two I made from tea towels and linen napkins.
We are putting in new flooring (yay!) so the extra pillows and things are keeping the house from feeling too cold. I will post photos of the new flooring in a couple weeks when it's finished!