by Deborah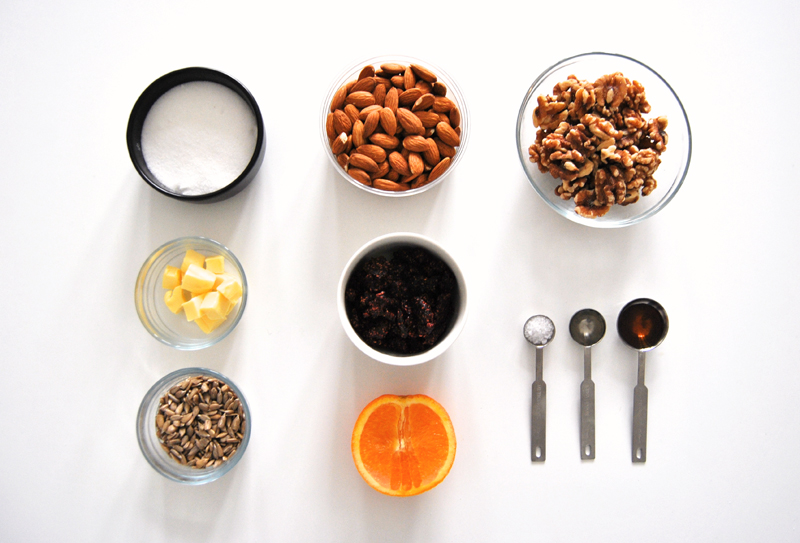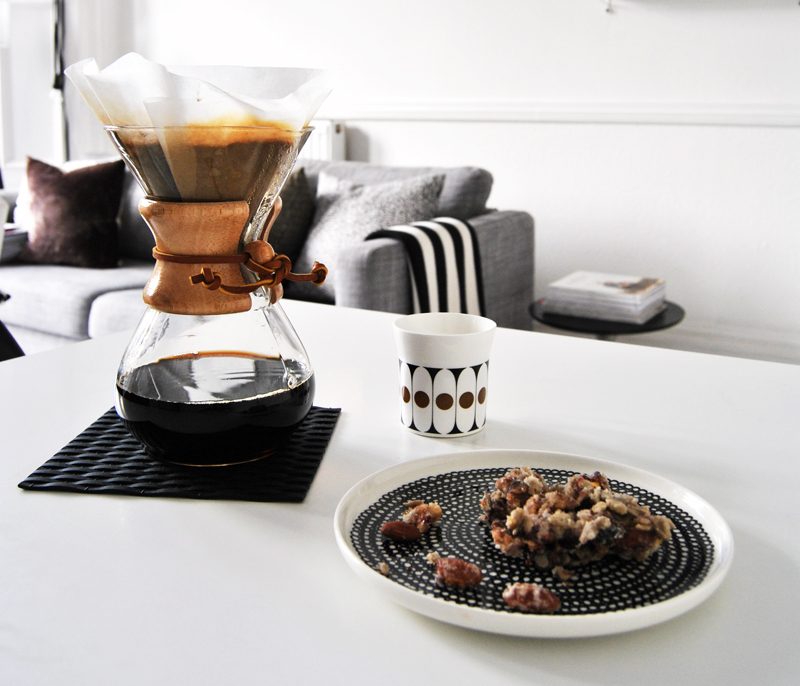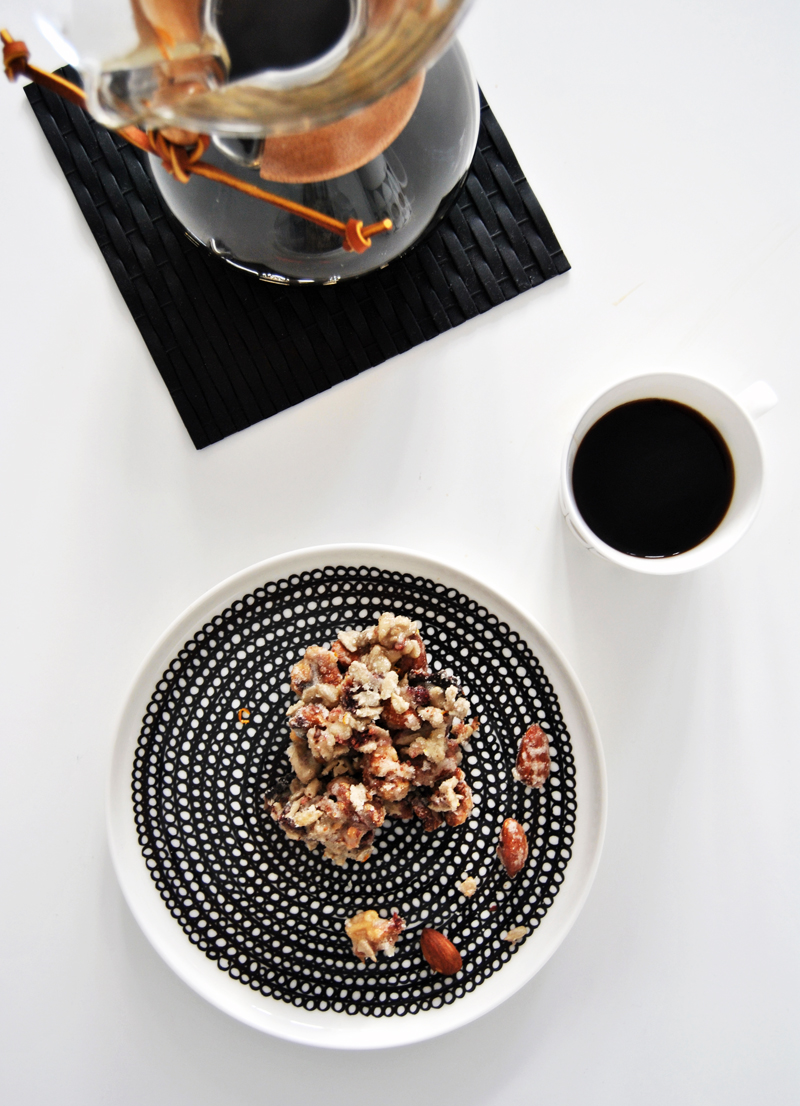 In our home we are always looking for quick, easy snacks so I thought I would share one of our favourites which is full of nuts, seeds and dried fruit. The original recipe is from this great book by Yvette van Boven. If you love easy and great tasting homemade recipes then this is the book to get.
I made a few small changes.
You will need:
1 1/3 cups of walnuts
1 1/3 cups of blanched almonds
1 1/3 cups of sunflower seeds
1 1/3 cups of fine sugar
7 oz of dried raspberries
3 table spoons of maple syrup
1/2 stick of butter
sunflower owl for greasing
pinch of salt
Preheat the oven to 340 F/Gas 4. Place all the nuts and seeds on the baking paper and bake until golden brown, approx 15 minutes. Halfway through cooking mix the nuts, turning to make sure both sides cook evenly. Once cooked, put nuts in a bowl along with the dried raspberries and orange zest. Place the sugar, maple syrup and orange juice in a saucepan and heat until the sugar disappears. Once sugar has dissolved, stir in the butter and salt until the sauce becomes thicker. Fold in the nut mixture stirring well. Place baking paper on a small baking tray and brush with sunflower oil. Pour all of the mixture onto the paper and spread evenly. Leave to cool.
We usually just crumble bits off so it's a little more rustic but you can cut into squares. The original recipe used figs instead of raspberries but we are not fig lovers so I used dried raspberries instead. These are great because you can keep them for a period of time and are great little snacks. I am sure you could even try different dried fruit and seed variations in these bars!