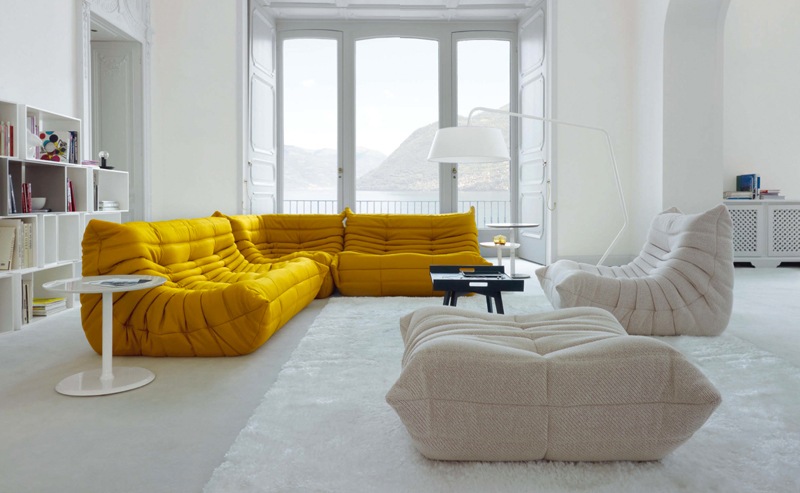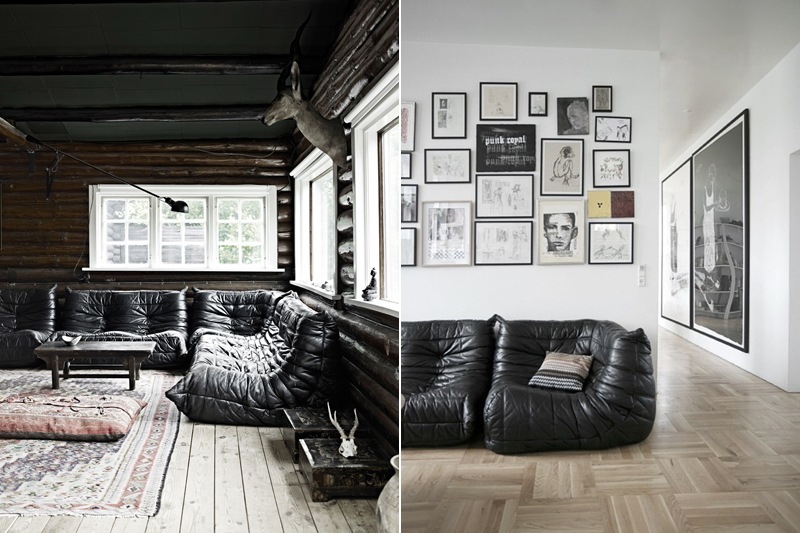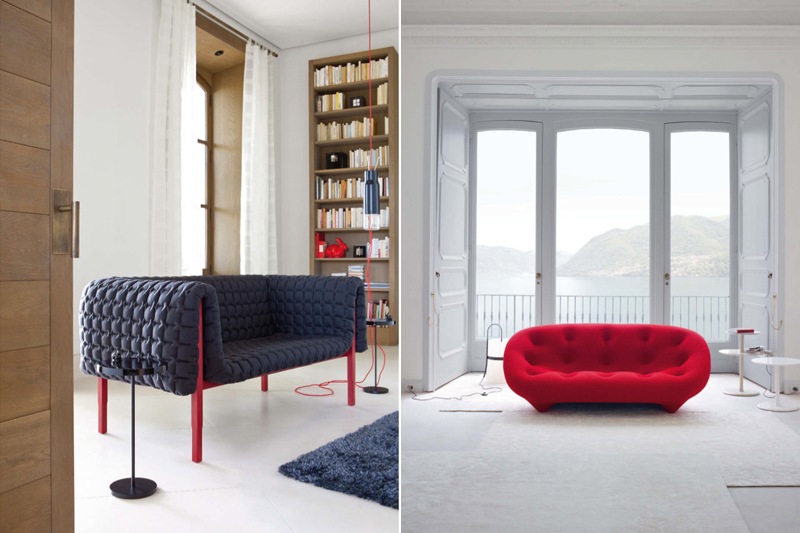 I can't remember when I first saw the Ligne Roset Togo sofa but each time I do, I've found I grow to like it more and more. Normally I like such structured, clean lines silhouettes but I think the fact that this is so opposite makes it very appealing to me.
They're quite an investment purchase but I like to pretend I'd choose something in black leather.
The last two sofas pictured are not the Togo model but are from Ligne Roset also.
1&2 and 5&6 images from Ligne Roset Catalog
3rd image | 4th image