Hope everyone is having a nice week! I'm so happy to welcome Brittany for today's guest post. She is a DIY powerhouse and just sort of oozes creativity (this copper tubing table for example!). I think you will enjoy this simple DIY as much as I do. Thanks again Brittany! – Jennifer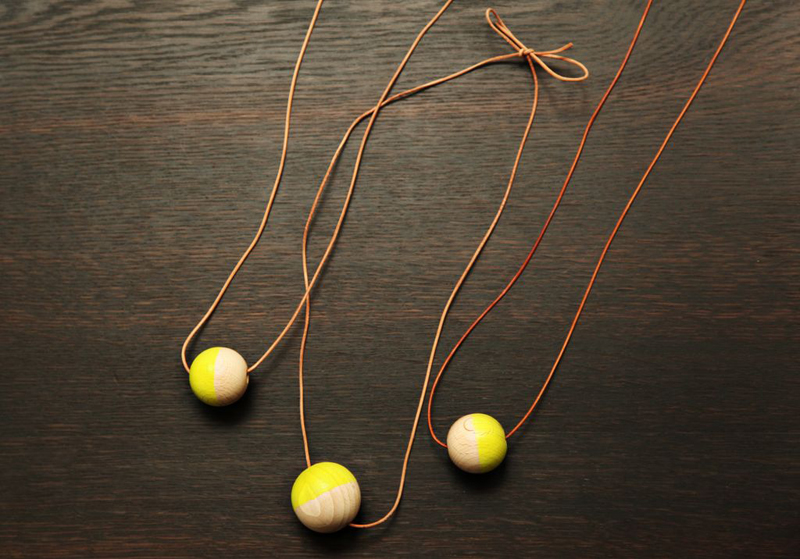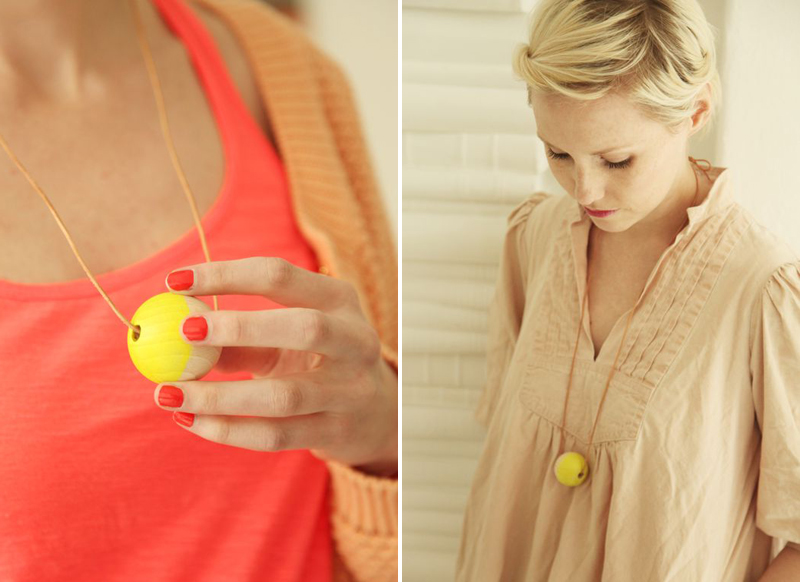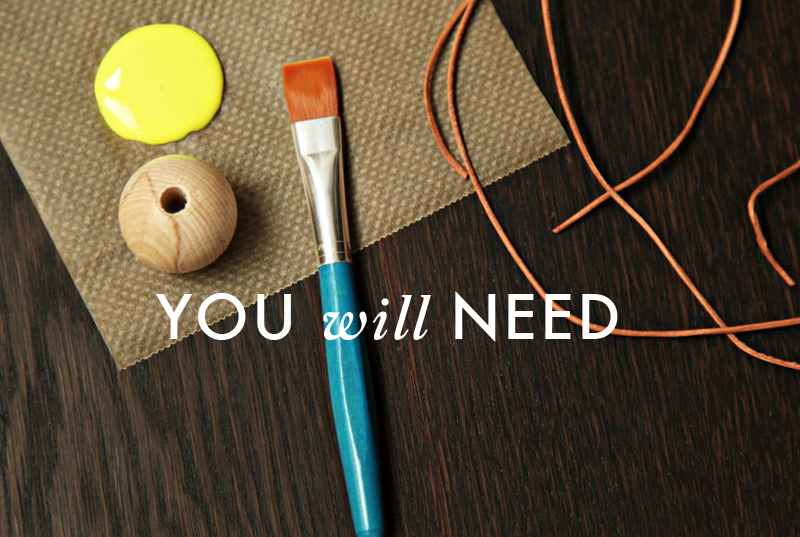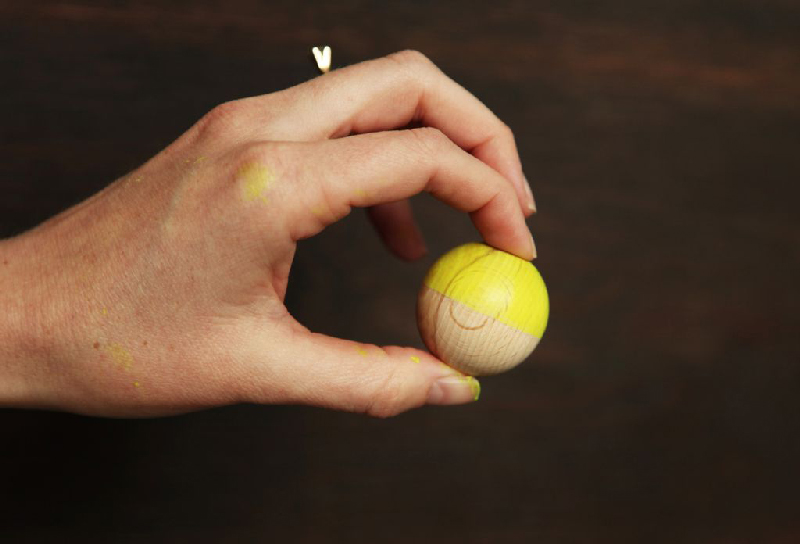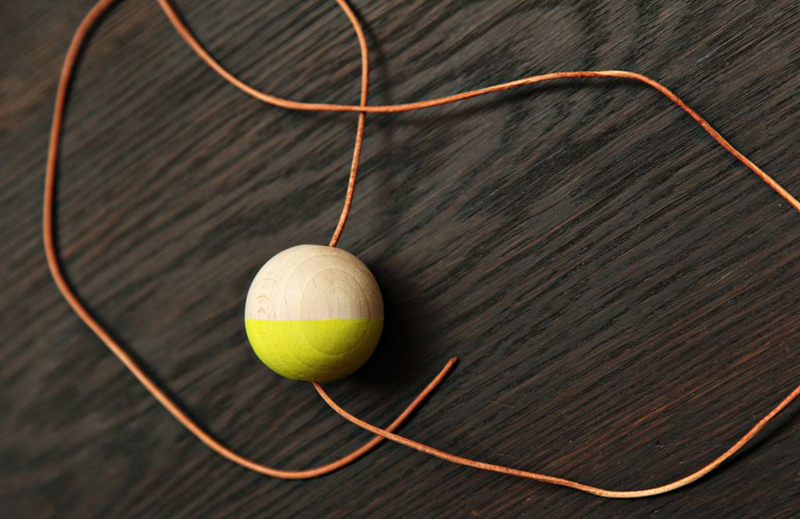 Hey! I'm Brittany Watson Jepsen of The House That Lars Built. I live in Copenhagen, Denmark with my husband and I make/design all sorts of stuff: interiors, paper flowers, wedding invitations, lots of DIYs. I sell it from my Etsy shop. Take a lookie here and join me on Facebook and Twitter.
DIY Neon bead necklace
I was absolutely honored to be asked to guest blog here on AMM and I started thinking of all the things I could write about. One of my ideas was to make a "top three reasons why Jennifer and fam should move to Scandinavia" but then I realized that she probably didn't need convincing. I mean, her aesthetic is already so in line–way more than mine, and I live here! Instead, I was inspired by her jewelry making and attempted my own little piece. I had seen someone at The Hive wearing one like these and thought it looked beyond doable.
Materials: wood sphere (I bought mine here in Berlin but you could find one similar at any craft store), leather cord, neon yellow acrylic paint, pencil
Step 1: With a pencil, mark down the middle of the circle on either side of the holes.
Step 2: Paint in one side with the neon yellow and let it dry.
Step 3: String the leather through.
Bingo!
SO easy, right? I wear it all the time already. It's a nice pop of color, but not overboard.
A huge thank you to Ashley from Chasing Heartbeats for helping me with the photography and Anne of Pret-a-Voyager for playing the neon pink hand model.