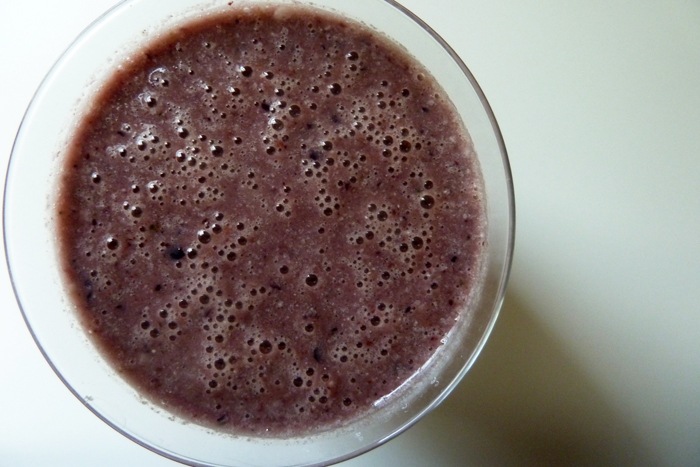 I know, 2 in 1 week, what's going on here?! I was up late last night talking and she mentioned that she gives her daughter green smoothies. This isn't the first time a friend has mentioned these and since I've been wanting to get Israel off of so much dairy milk anyways, I thought I'd give it a go. You know what? They're pretty good too!
I'd like to call this my Mad Scientist Smoothie because I dumped a little bit of almost everything in my blender. Here's what I did.
Fill the blender with 1 1/2 cps water & 1/2 cp almond milk.
Add a handful of fresh or frozen spinach and puree before adding the rest.
I poured in some agave nectar
frozen organic blueberries
strawberries
mango
blackberries
raspberries
flax seed
organic yogurt
organic coconut oil
half an avocado and a banana.
Did you get that? Extensive isn't it. It doesn't have to be but I thought the more the merrier. Next time I might try adding another vegetable or freeze the yogurt first but we love it. Unfortunately though, I gave it to Israel before bed and he didn't sleep more than 50 minutes, which is not like him at all! Shoot.
Maybe just for a snack?