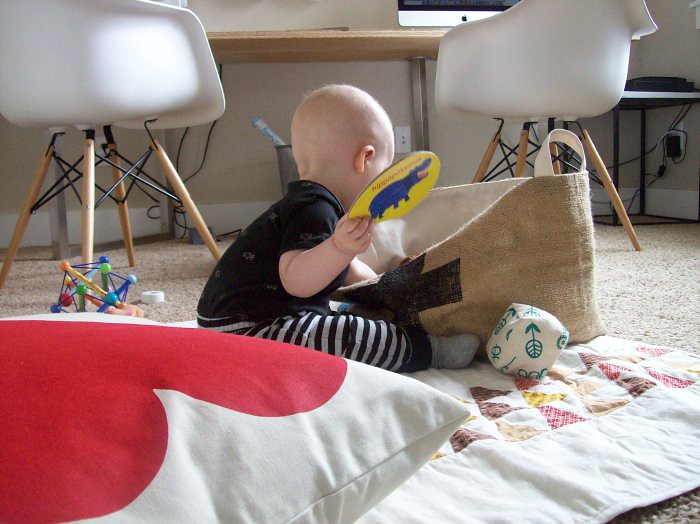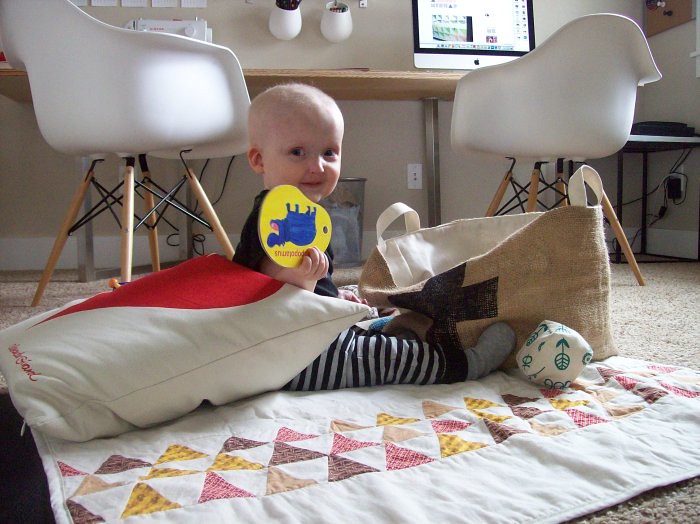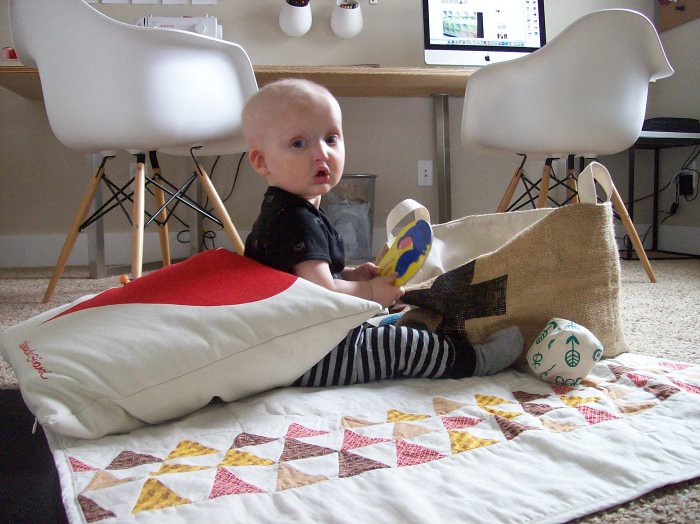 I mentioned a few of the things I'd be talking about this week,
one of them being a little update on Israel. Well, here he is.
8 months old and never cuter. He is such a sweet baby, we love him
so much! He isn't crawling yet, thankfully, but he does pull his
knees up under his body and push off. He took a 3 week hiatus from
solids-why, I don't know-but to my happiness he's back and loving
bananas. Of course I'd like him to have much more varied meals but
I'll be happy with bananas for now if that's all I get. Israel is
a cuddler, he loves to be close and rest his head on my shoulder.
He sometimes shows his preference for me when my husband tries to
hold him, can we say "Mama's boy"? He sleeps like a pro now-only
took 8 mos to get there but it was worth it now to see how quickly
he can put himself to sleep, I'm so very proud! My mom comes by to
visit on her way home from work, and he gets so so excited to see
his abuelita! He has the biggest smile for her. He's very ticklish
on his right side and laughs hysterically when we tickle him there.
He really likes tossing his big soccer ball back and forth and even
kicking it-with my help of course. He loves to go for walks in his
stroller and leans over the handle bar to get a better look. He
also enjoys rummaging through his toy basket, as you can see, and
tossing toys about.
Oh how blessed I am to be his mom!