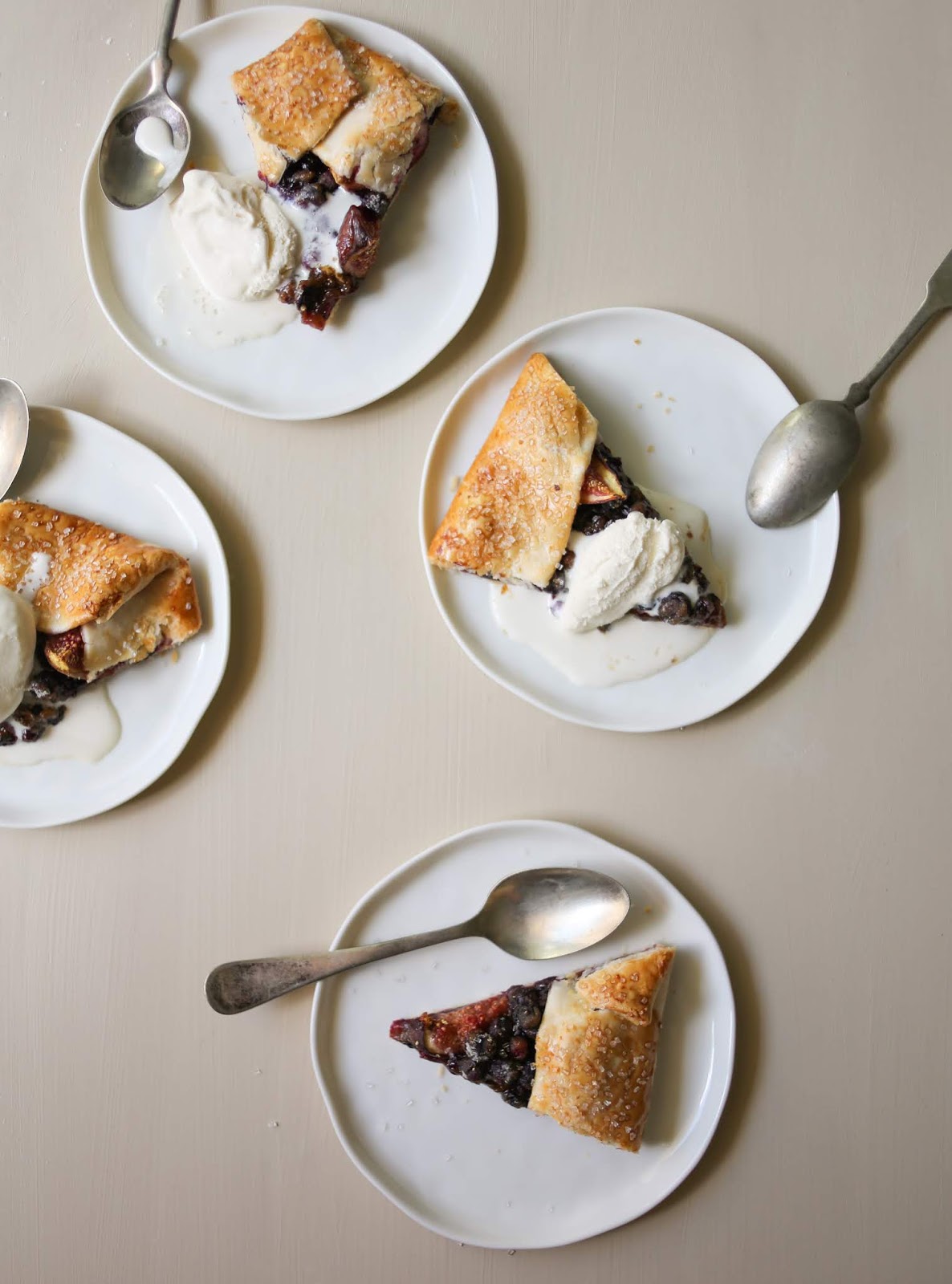 Where we live it is Huckleberry season, which means these sweet little berries are now available at Albertson's on Broadway, who I have been working with on several tasty projects this summer. Huckleberries look quite similar to blueberries but their taste is more intense with more juice which makes these intensely delicious once baked as the juices release and mix with he sugar/flour mixture to make a syrup.
This is another simple and quick recipe that appears and tastes more labor intensive than it actually is! Check out the recipe below.
Ingredients:
pie crust (make your own or purchase one ready-made)
fresh Huckleberries, about 5 oz
3 fresh figs
2 tlb flour
2 tlb light brown sugar
1 tsp ground cinnamon
1/2 tsp ground cardamom
pinch of salt
zest from 1/2 lemon
1 egg, beaten
coarse sugar or honey for garnish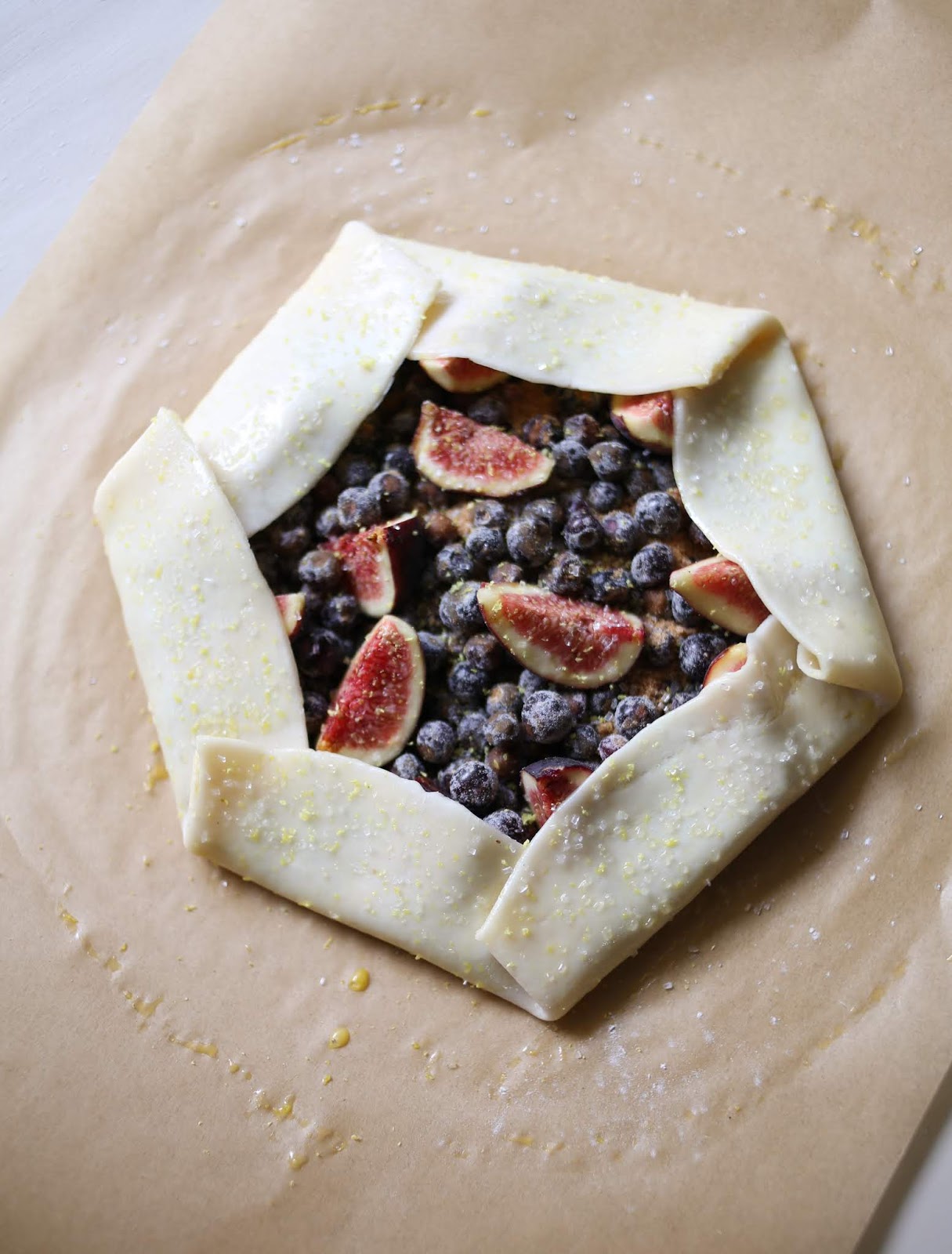 Directions:
Roll out your pie dough into a circle, approx 12″ wide. Rinse your Huckleberries and figs and drain. Mix your sugar, flour and spices together and gently toss your fresh berries in them. Now fill the center of your crust with the dusted berries and then top with quartered figs and lemon zest, being careful to leave about 1 1/2″ of dough to folding over the edges. Pleat your edges as you fold them up, brush edges with the beaten egg and then sprinkle with coarse sugar. Bake at 350ºF/176 C for 40 minutes. Once galette is removed a cooled slightly you can drizzle it with a bit of honey. Serve with fresh vanilla ice cream or mascarpone cheese!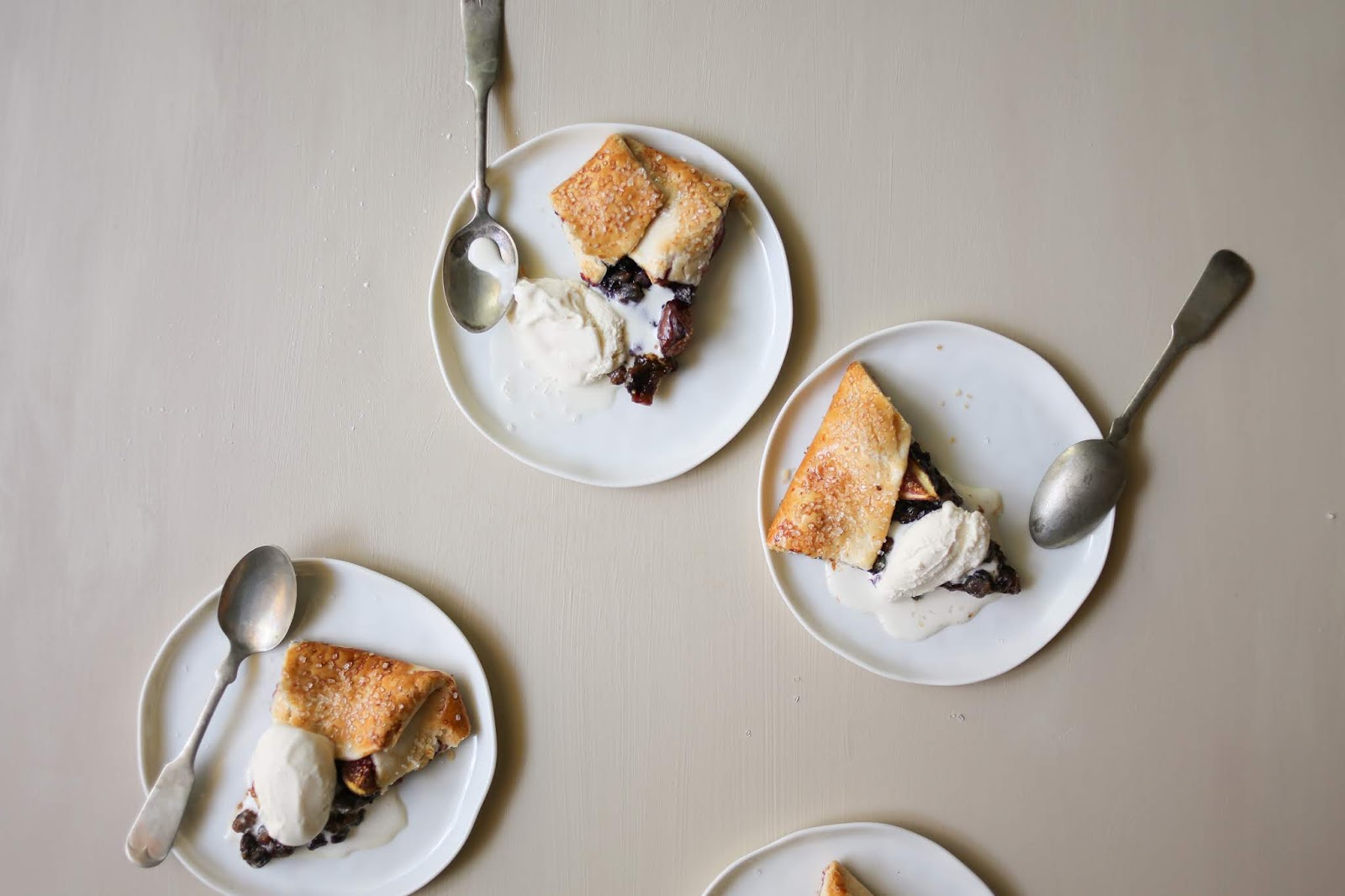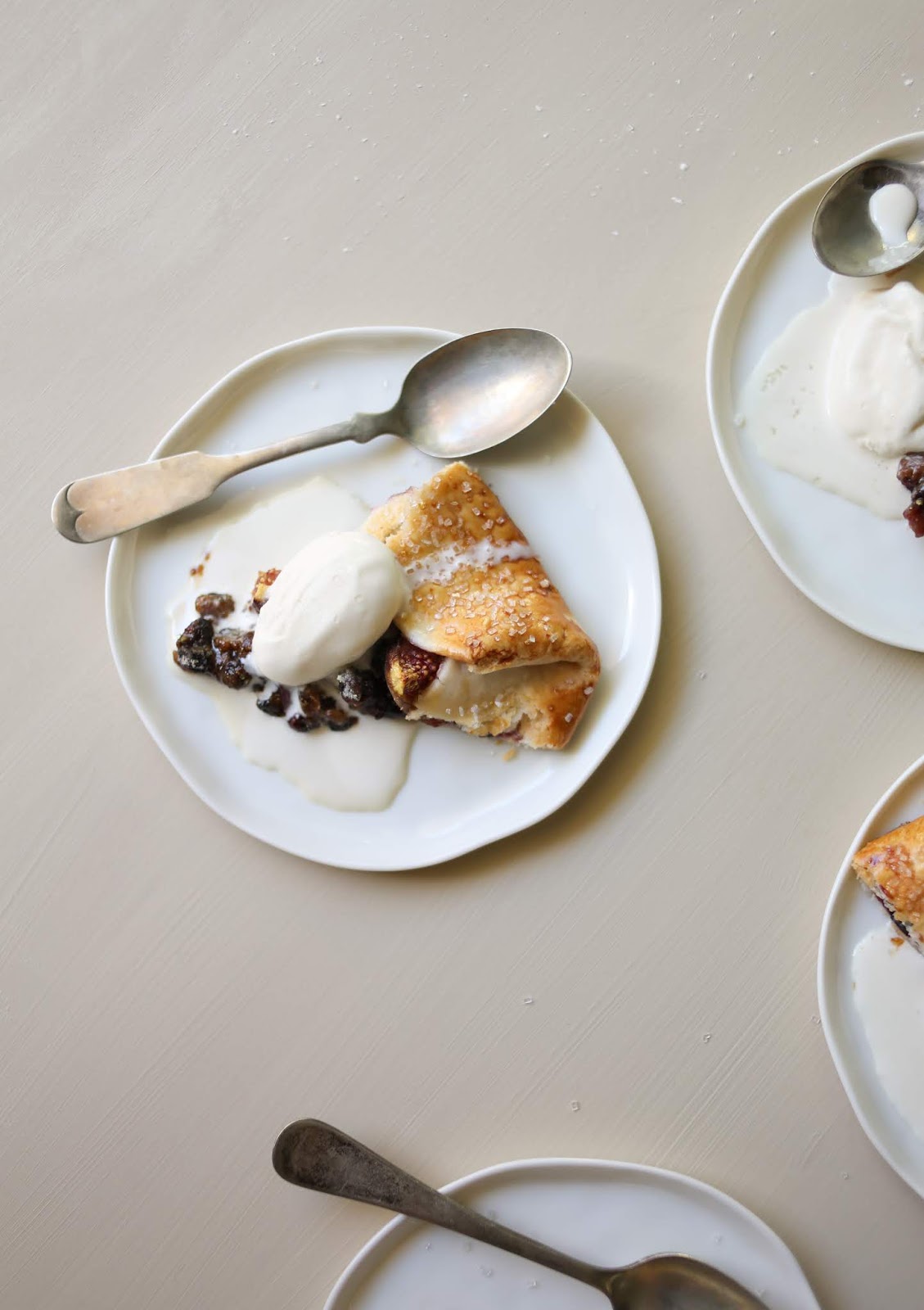 *
This is a sponsored conversation written by me on behalf of Albertsons on Broadway. The opinions and text are all mine.