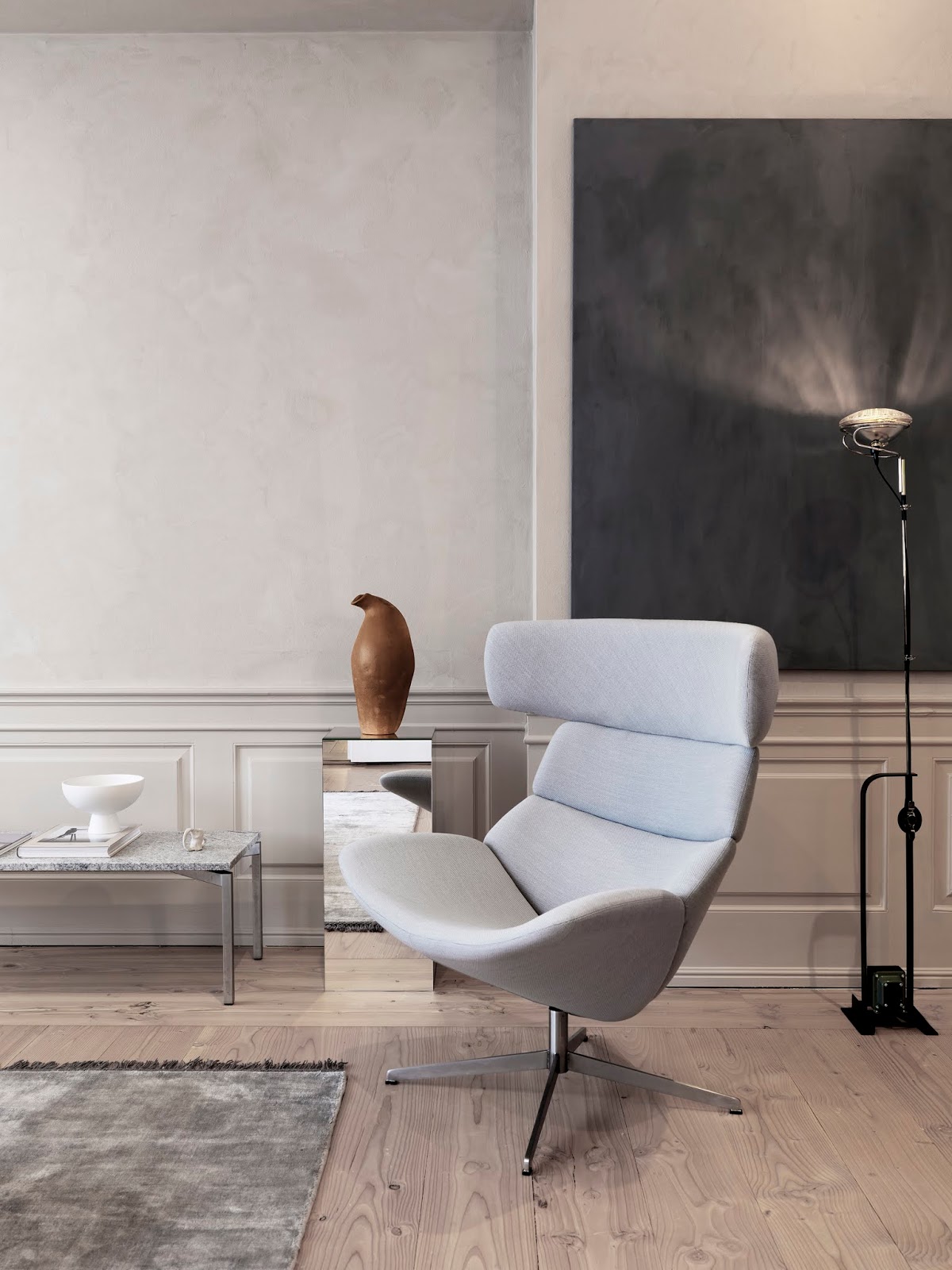 The showroom of Erik Jørgensen at Bredgade 76, 1260 Copenhagen K has turns one year old this month. One the one year anniversary however they have opened their doors to share a new holistic experience with visitors that feels earthy yet artistic.
The focus of this experience is to offer something continuous and united, uniting each room by complimentary tones. Erik Jørgensen has teamed up with Danish interior stylist Pernille Vest to create this look.
"The furniture appears as components in a landscape of complimenting colours, tone in tone. The aim has been through our choice of colours to create a soothing and inspiring atmosphere, which combined with the location of the various pieces of furniture in relation to their surroundings, provides an instant calm and serenity, "explains Niels Jørgensen, CEO of Erik Jørgensen Møbelfabrik.
Pernille created a space that blends soft clay tones and materials such as lime wash on the walls. She also removed curtains from the windows in order to play with and allow maximum light into the space. She then used strategically placed mirrors to then reflect this natural light streaming in varying rooms.
"Through the colour tones of the furniture, we have tried to embrace and substantiate their mood with naive objects formed in clay and stone. It's the details and nuances that make the difference, and the overall experience is calm, sensual and down to earth, "explains stylist Pernille Vest.
Above are layered rugs like these from Hay with fringed ends, mirrored pedestals the iconic Corona chairs and the Ox chair with ottoman.
Throughout the sections of the showroom, different levels of the Earth's clay layers such as 'Sandy Dust', 'Stony Gray' or 'Warm Soil' are seen reflected in the furniture and the accessories selected.
The furniture by Erik Jørgensen is carefully placed in a that is punctuated by artistic pieces, making the furniture itself appear to be works of art.
You also might recognize this lamp above the desk from this and this post!\
Photography by Anders Hviid.