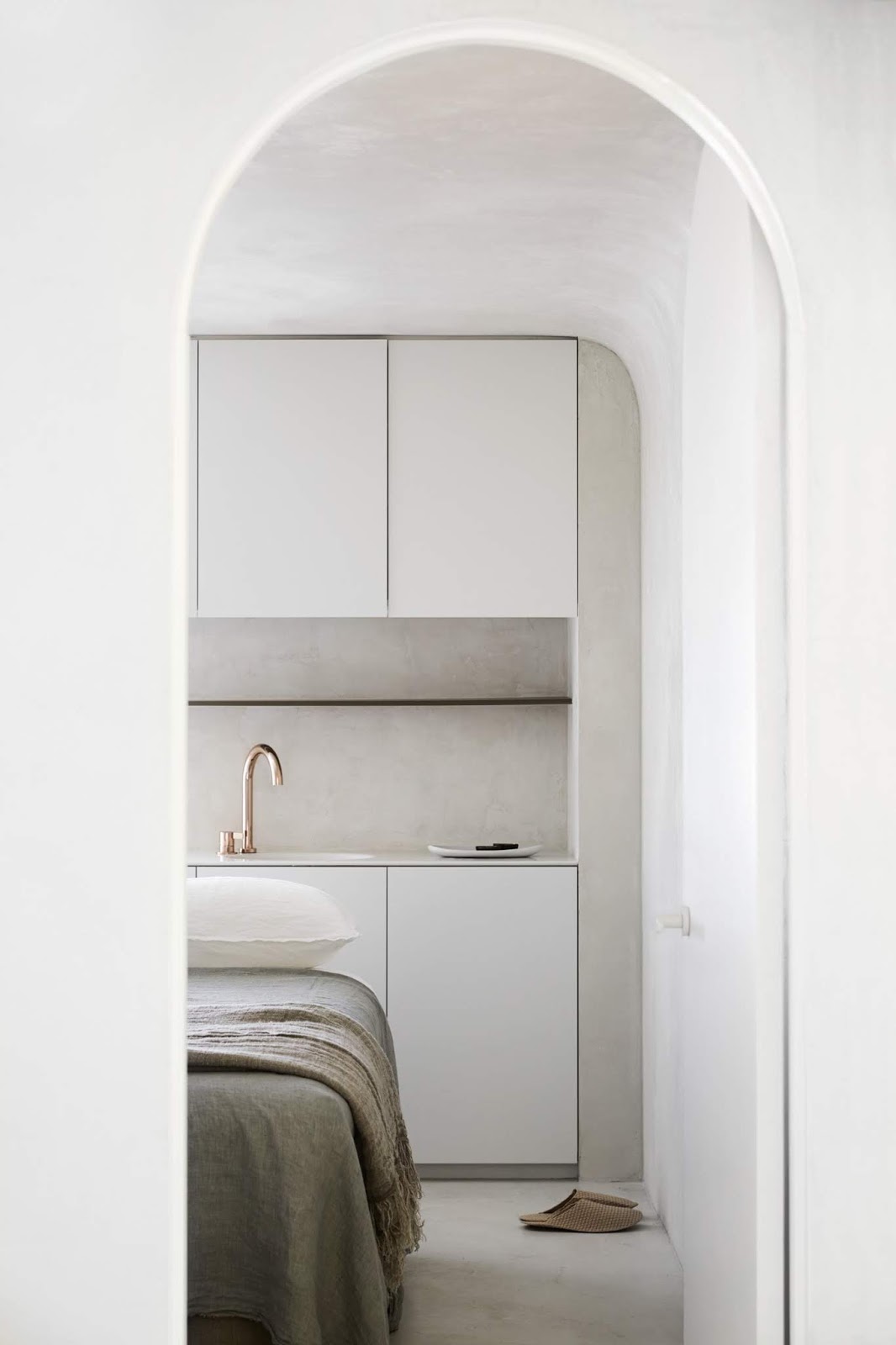 The Willow Urban Retreat in Melbourne, Australia has all of the crucial elements you could want in a relaxing spa environment. Pale, smooth walls, high ceilings and beautiful rounded archways throughout. The minimal design gives the visitor an immediate feeling of tranquility and calm.
The Spa was imagined by Meme Design and in addition to spa treatments, Urban Willow also hosts a wellness cafe, meditation studio and detox facility.
"Our process was to explore through the practice of design and how we can actively contribute to human health, performance and well-being by integrating the best innovations in building technologies, materials, planning and programming for a space that soothes the senses," said interior designer Megan Hounslow about the project.
The duo that comprise Meme Design are interior designer Megan Hounslow and architect Melanie Beynon who really drew from a less-is-more approach, inspired by Ayurveda, Zen Buddhism and Wabi Sabi.
Get a similar look, try some of these items:

Found via Yellow Trace. Photography by Sharyn Cairns.