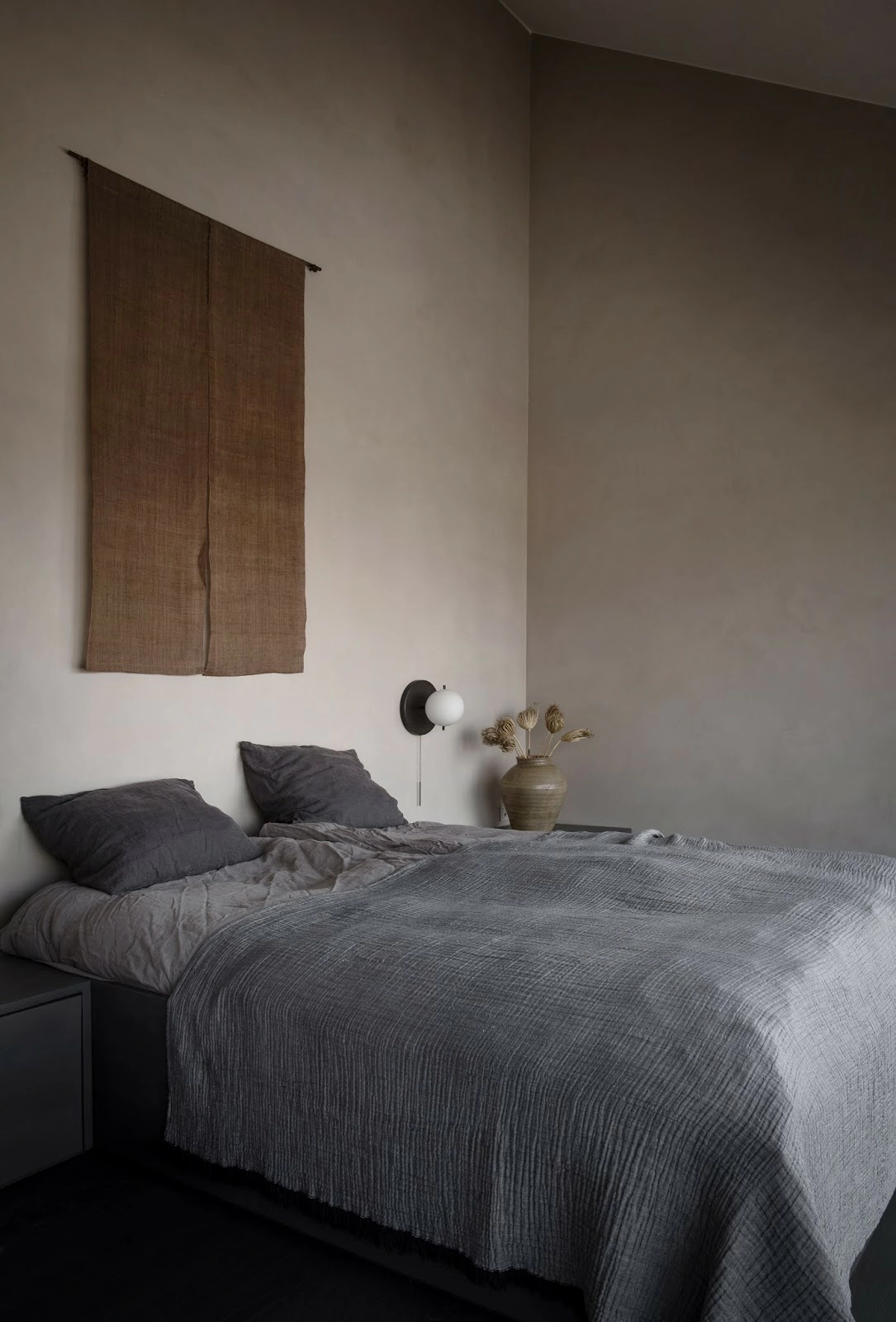 Continuing to embrace dark interiors this week, this newly remodeled project contains dark features and natural colors to compliment its surroundings.
"Boasting all-natural, rich materials, the house gives you the feeling of being in the middle of nature while inside," says Norm Architects who applied sand-colored walls and earth toned furnishings to an existing coastal home. The residence is situated along a rugged costal landscape in North Zealand, not too far from Copenhagen. Zealand is home to scenic lakes, forests and sandy beaches, which served as inspiration for the home's interior colors.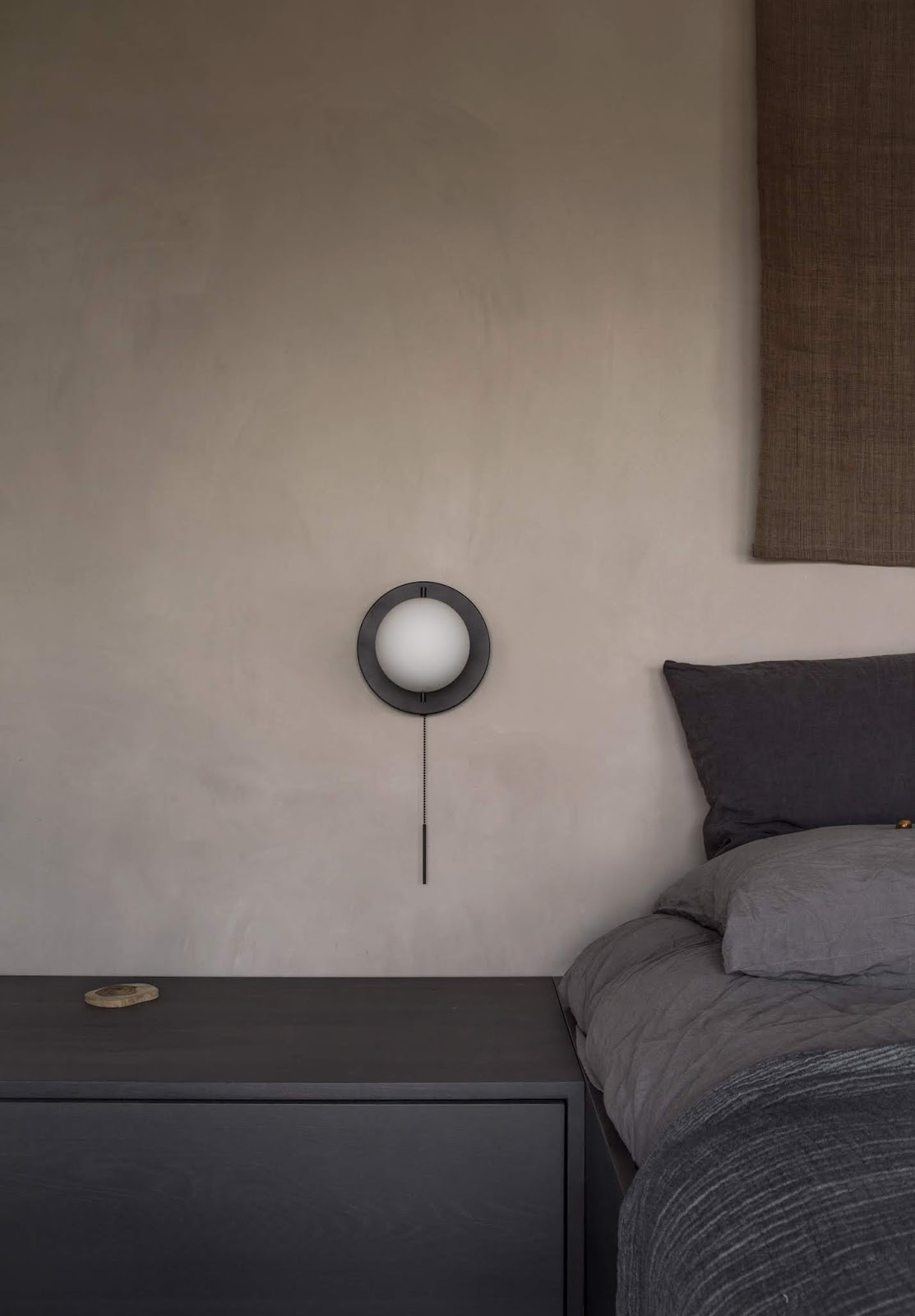 "The existing architectural structure was well carried, functional and harmonious – therefore the project was a refurbishment and a challenging exercise to incorporate the wild nature outside on a refined level," said interior architect Laura Bilde.
In order to keep the full height windows focused on the scenic grasses and deep blue water, restrained colors were used throughout as well as dark stained timber in the kitchen cabinetry, not dissimilar to another dark kitchen Norm designed. The living room's gabled wall and used to construct a bunk beds in one of the bedrooms.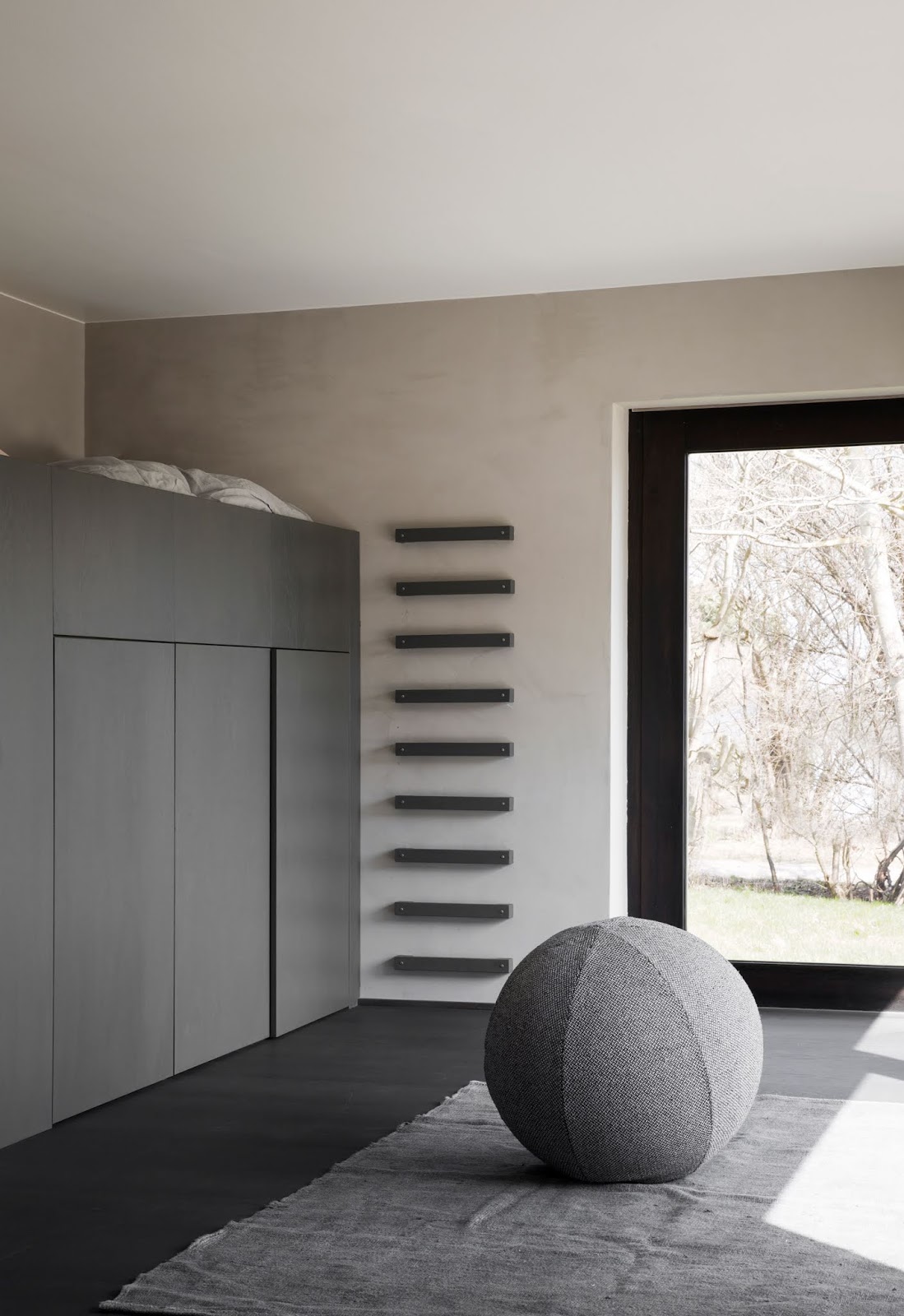 The earth toned interior palette is intended to give the occupants a feeling of being in nature even while inside.
Solid wood plinth table, similar to one made by Dry Studios, serves as a minimal bench in the corridor.
Cashmere wrapped pendant lighting from Artilleriet (similar and more budget friendly version here) hangs above an antiqued timber dining table.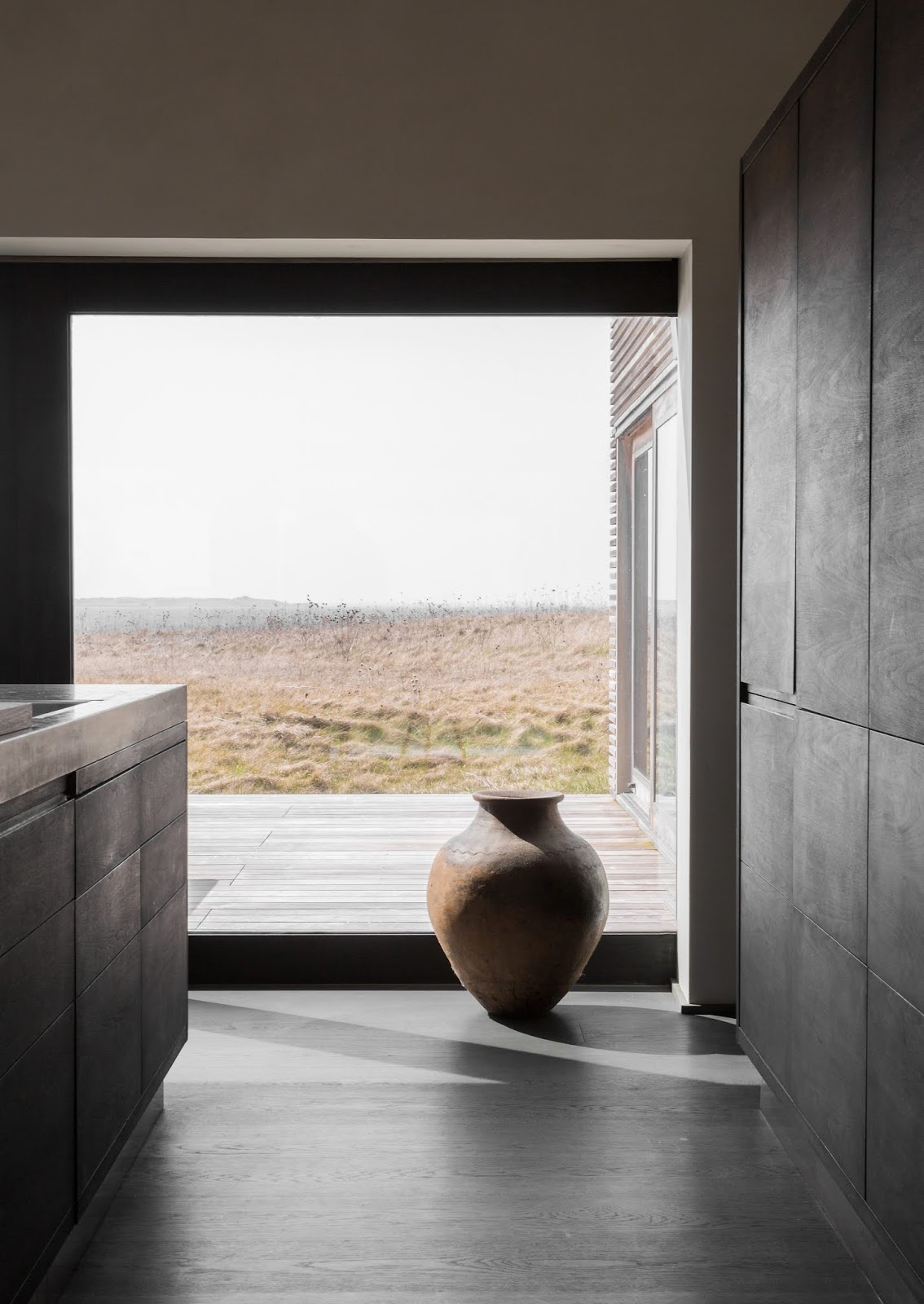 With minimal decor hanging tapestries like this one from Ferm Living, large ceramic pots and collected artwork from the owners' travels, the overall feel is kept very minimal.