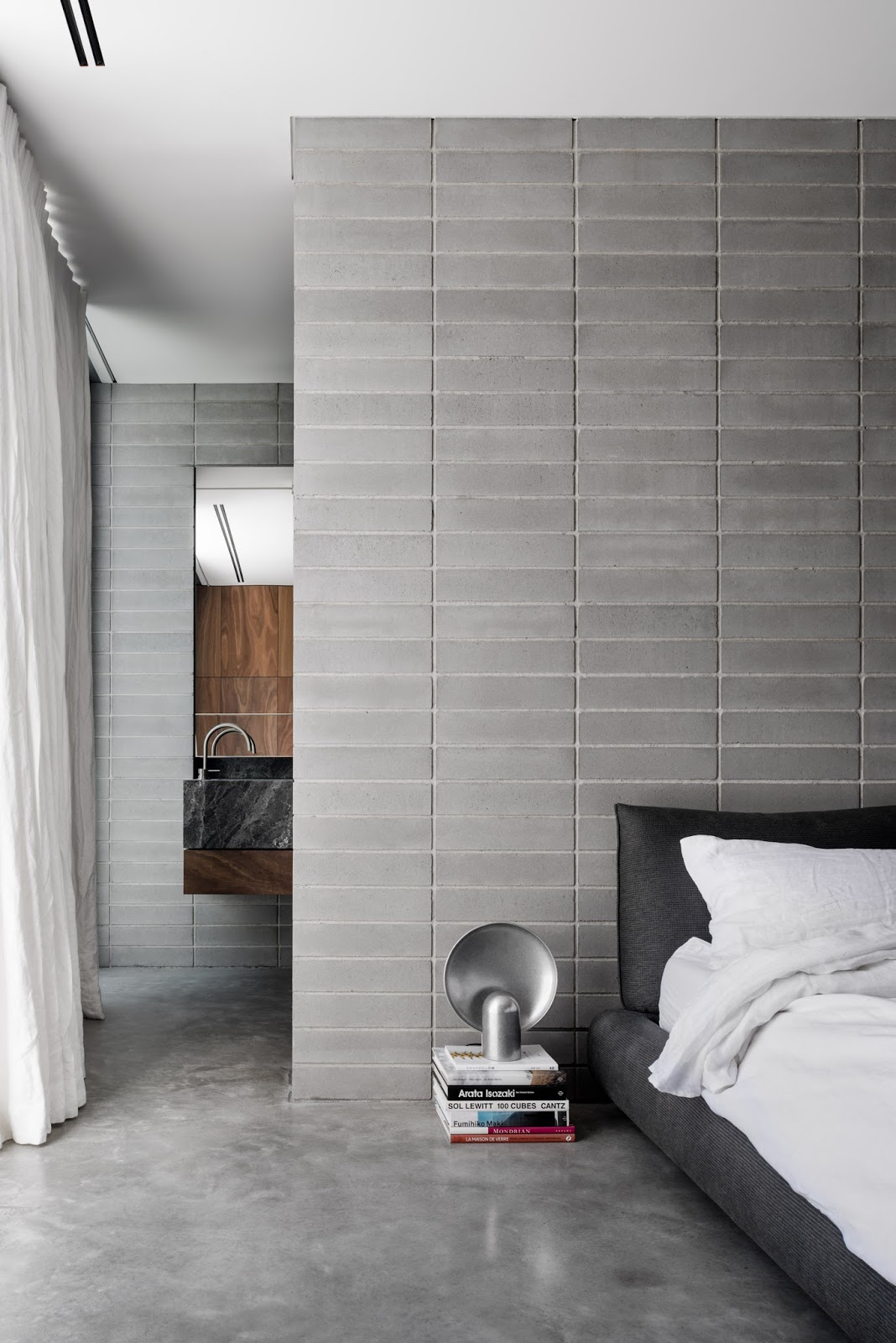 If you're love gardening and/or houseplants, what would be better than a garden of green in the middle of your home? This residence in Melbourne, Australia has just that, a gland encases courtyard dividing the bedroom and living spaces of the home. Ritz&Ghougassian are the architects responsible for the design and extension, which include exposed concrete brickwork walls and eucalyptus-fronted joinery.
The large blue, pillowy sofa is from Arflex, called Marenco. For more sourced and complementary objects from this home, scroll to the bottom!
Photos by Tom Blachford.