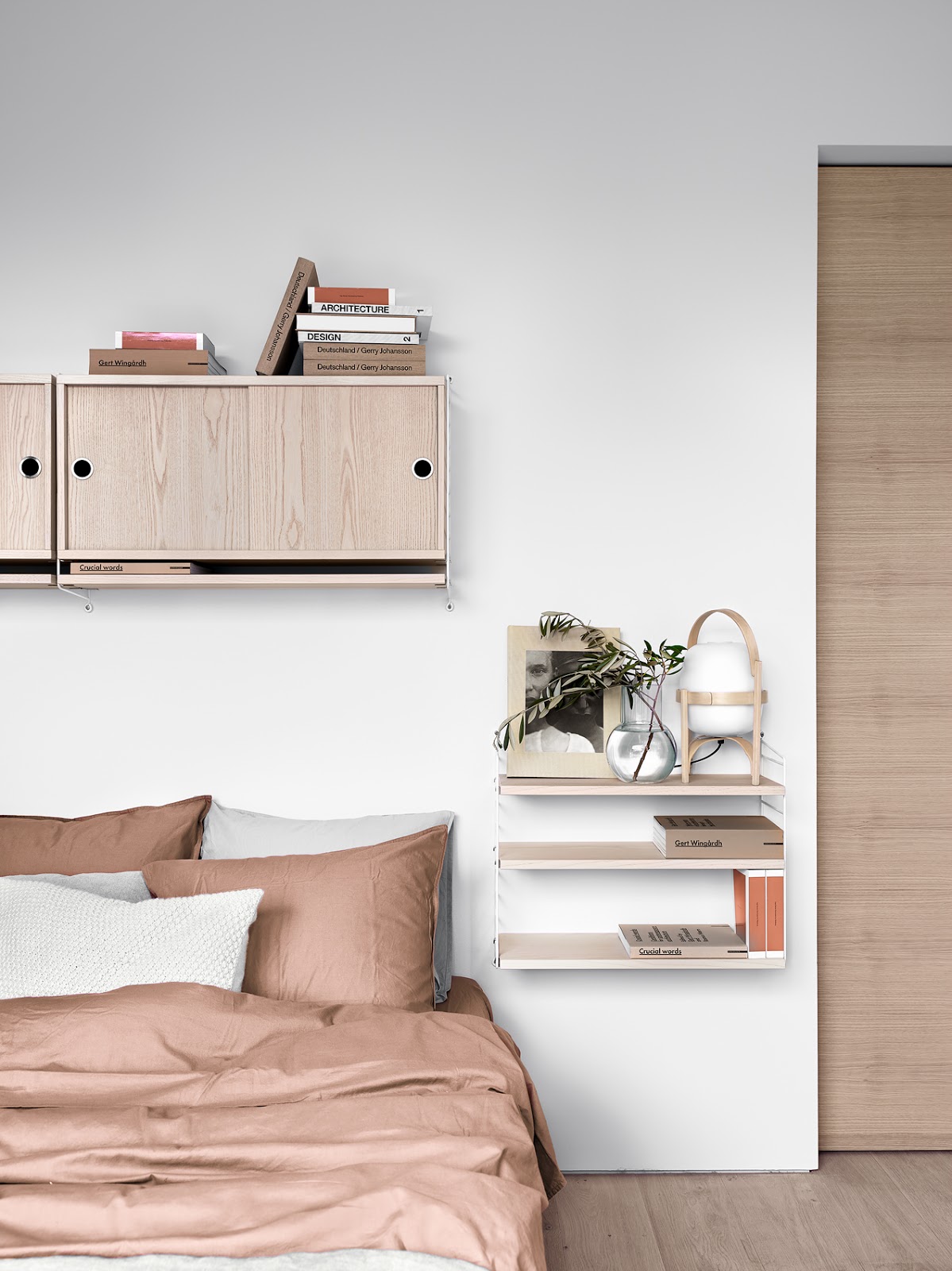 A great way to get a taste for the latest offerings from Swedish shelving and storage brand, String, is by taking a look at this room styled with pops of pink. I'd also like to point out that the space if not overly feminine either, this is a pink that feels earthy and warm, complimenting the pale wood tones. Using a String pocket as bedside storage and cabinets above for additional storage space there are now components available for closets with a variety of hooks, a collapsible table and compartments for smaller items. It's probably one of the most attractive closet systems I've ever seen.
Styled by the one and only, Lotta *Agaton and photographed by Jonas Lindvall.
*My autocorrect always wants to spell "Agaton" as "Again" so if you ever see it misspelled, blame it on this damn English autocorrect!