Nearly one year ago exactly I spent the first month of 2017 discussing minimalism on the blog with A Month of Minimalism. Pretty straightforward title right? January is always a month for me that contrasts December, and I suspect many others feel the same way. The pendulum always swings the other way doesn't it? From a month of decadent foods, nostalgic decor and extra partying, we find ourselves on the other side of all that when January arrives. Maybe not the first few days but once the holiday decor and food have been swept out of your home, one can find themselves wanting to streamline for the new year.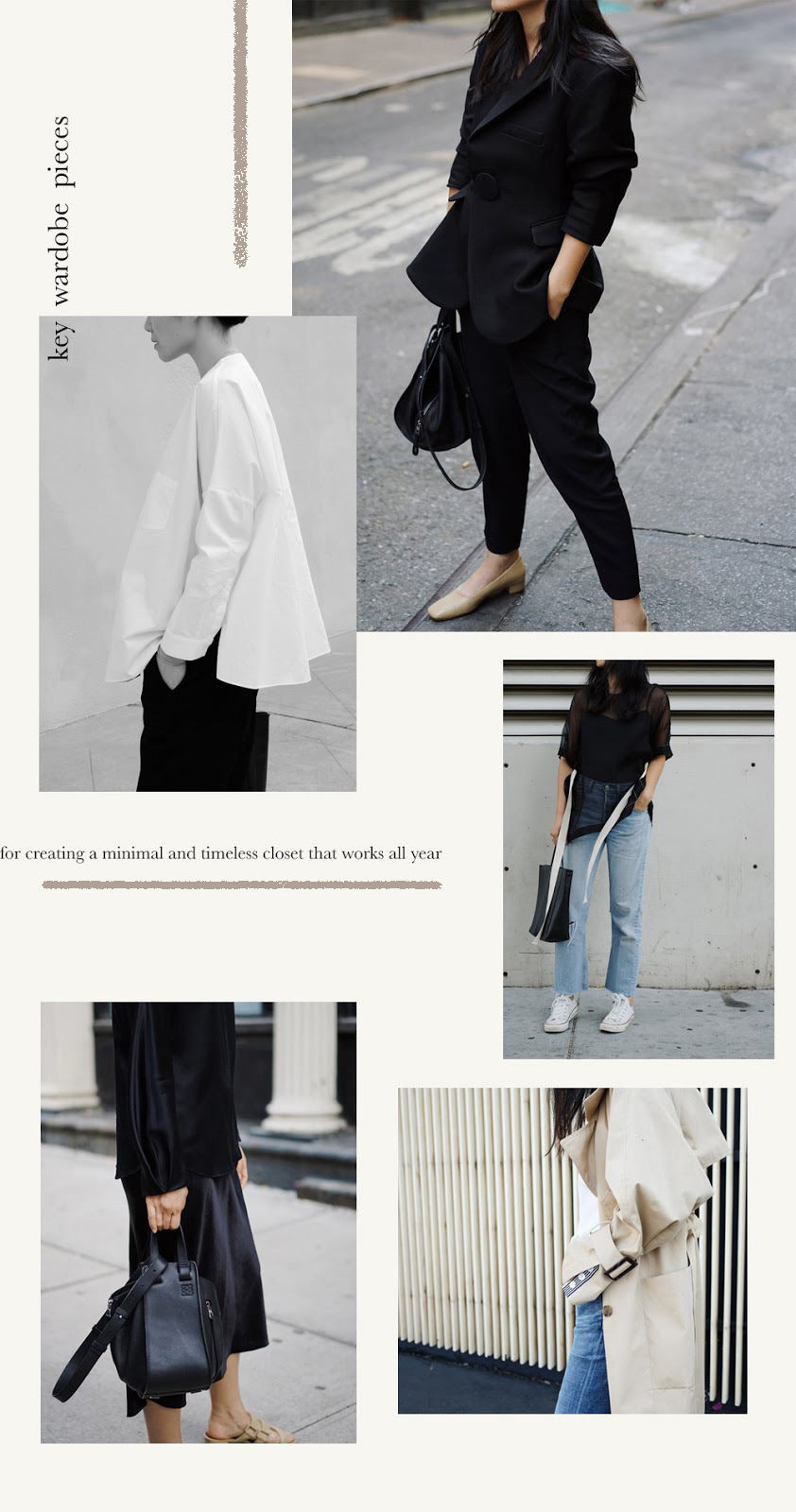 As part of the series I shared a little feature with Apphia Michaels, who has a very selective style, even with two kids. She mentioned the idea of a capsule wardrobe and the thought of it has never left my mind. Fast forward to this year and I have the amazing Ann Kim from Andy Heart, an expert in great style and dressing minimally, give us her own take on creating a capsule wardrobe and the key pieces to start with! I can't imagine where I'd start with such a task but Ann makes it look so simple. If you've ever wondered about those key basic items every wardrobe needs or if you've wanted to try creating a capsule wardrobe for yourself, this is the perfect place to start!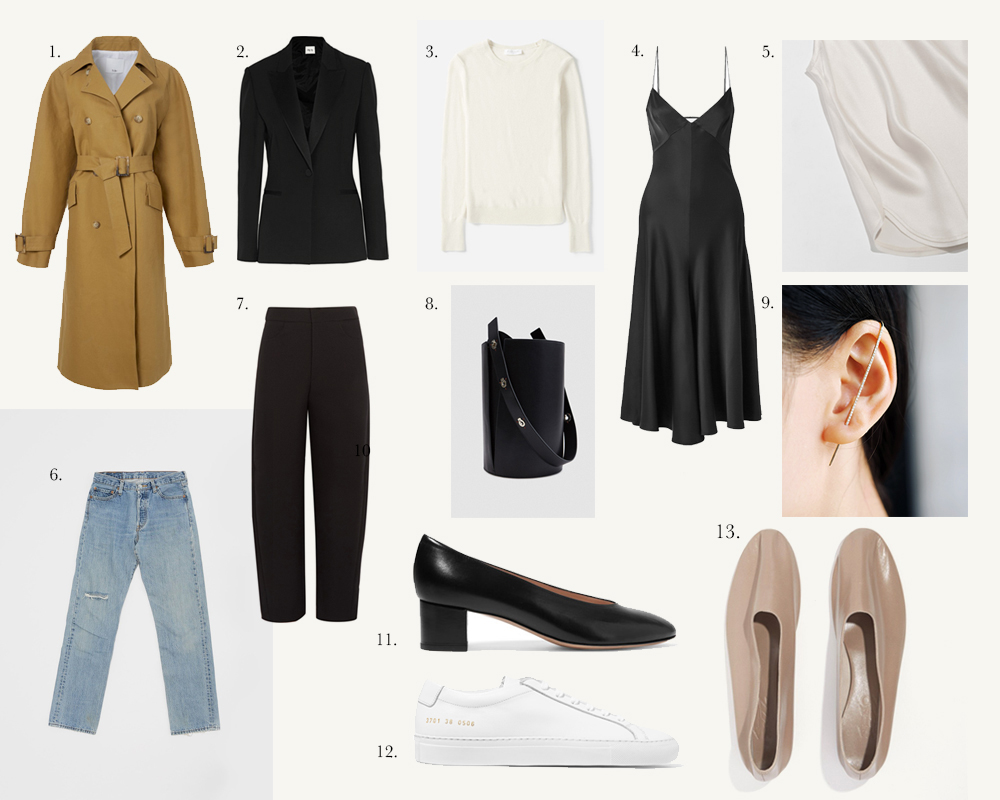 1. Trenchcoat: This versatile piece looks just as good worn buttoned up and alone as it does casually over a pair of jeans or a dress.
2. Blazer: From jeans and a t-shirt to an evening suit or silky slip, the black blazer is one of the key pieces in high rotation in my wardrobe.
3. Cashmere Sweater: One essential I always have in my closet. The Everlane cashmere sweater is lightweight, soft and the perfect fit.
4. Dress: The versatile black slip dress can be layered over a thin sweater or under a leather jacket. The slip works from day to night.
5. Tank/Tee: A classic effortless piece for layering or wearing alone.
6. Everyday Denim: A good pair of jeans that fit your body. I love my vintage Levis but for the perfect fit I get them tailored to fit just right.
7. Black trousers: A good tailored pant is my go-to and nothing beats a beautifully cut pair of cropped pants.
8. Bag: The perfect everyday bag should fit all your essentials and can be worn more than one way. As a shoulder or a top handle bag.
9. Jewelry: Love this distinctive yet timeless piece by Kat Kim that adds something unique to your everyday look.
10. OOPS, I can't count!
11. Pumps: This style works dressed up or down, adding a feminine touch to any outfit.
12. Sneakers: The perfect nonchalant piece that works across just about any occasion.
13. Flats: These Martiniano flats are my everyday shoe, comfortable and easy to pair with any look.