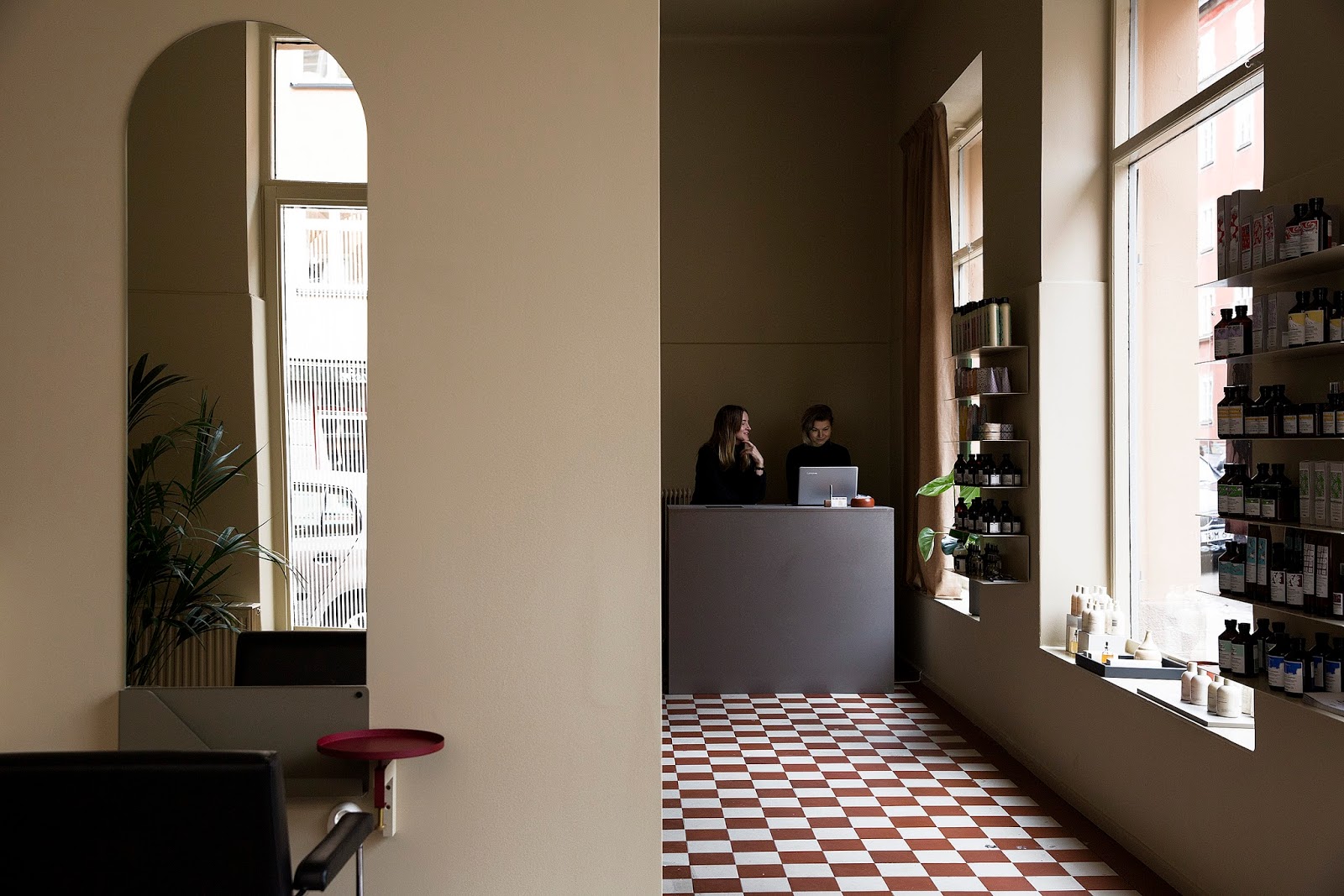 Almost exactly one month ago in Stockholm three women named Anna, Karin and Isabella open their newer and larger hair salon location.
The women designed and sketched the renovation for their new spots and chose every facet of the interior themselves. From the color palette to mirrors and even the bespoke smocks made exclusively for Paloma Dolores, every part of this space has evidence of their personal handiwork. The owners even got their handy boyfriends to pitch in on a lot of the work.
The beautiful photos were taken by Ulrika, who will recognize from her recent articles including this Autumnal DIY and part I of a city guide to STHLM! Find the new location at Östgötagatan, in Södermalm.
For more commercial/retail interiors, check these out!