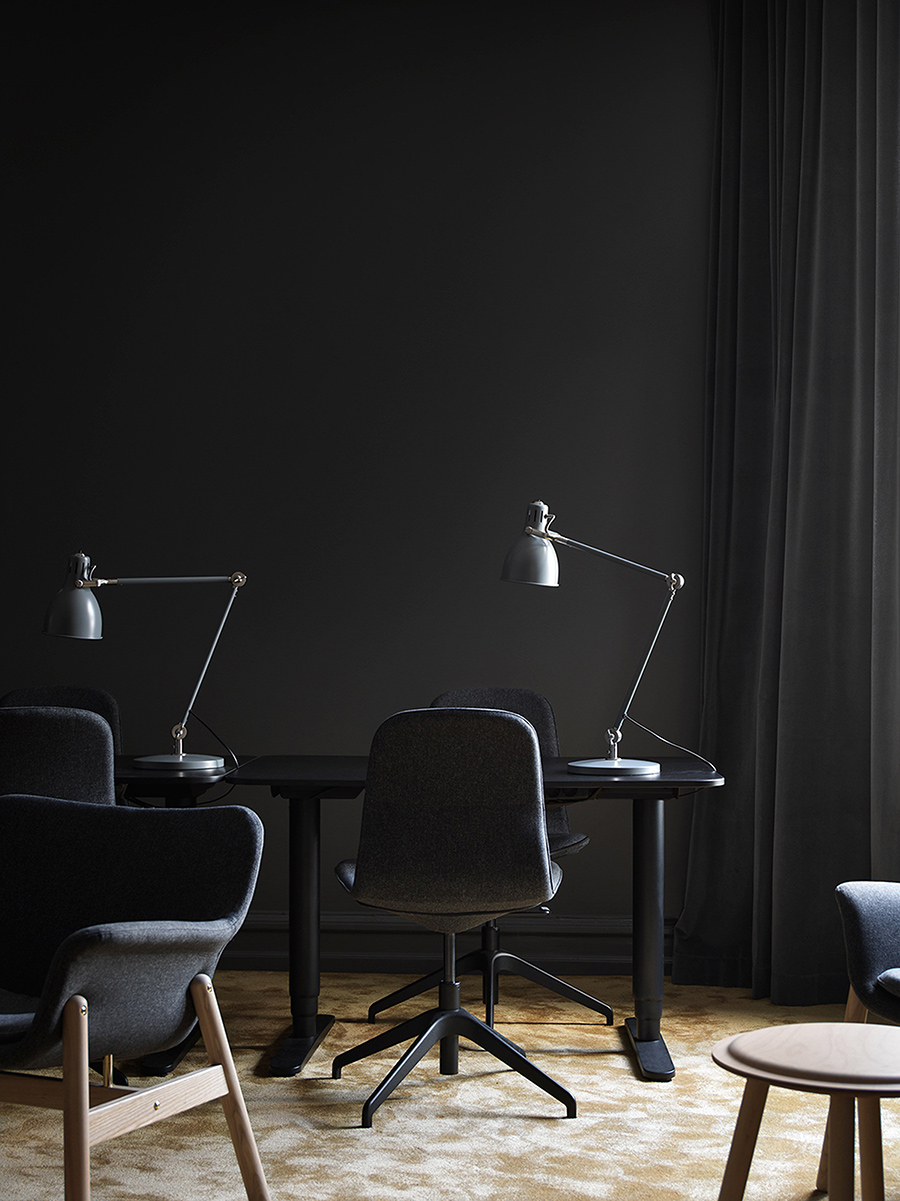 The interior of the offices for the creative team of Sweden's IKEA was designed by Nanna Lagerman and Nina Warnolf to serve employees who need to work alone or collaboratively. Located on the fourth floor of a building that was once a bank, the creators made 15 different spaces with unique expressions and moods.
Above you can see the moody looking editing room, which has a deep grey tonal look from the walls to furniture and drapes with a thick gold rug under foot.
One of the rooms is covered in whiteboard paint so creatives can draw and sketch anywhere on its surface. IKEA furniture was used throughout the offices but some were modified with the use of paint.
Photos by Marcus Lawett.