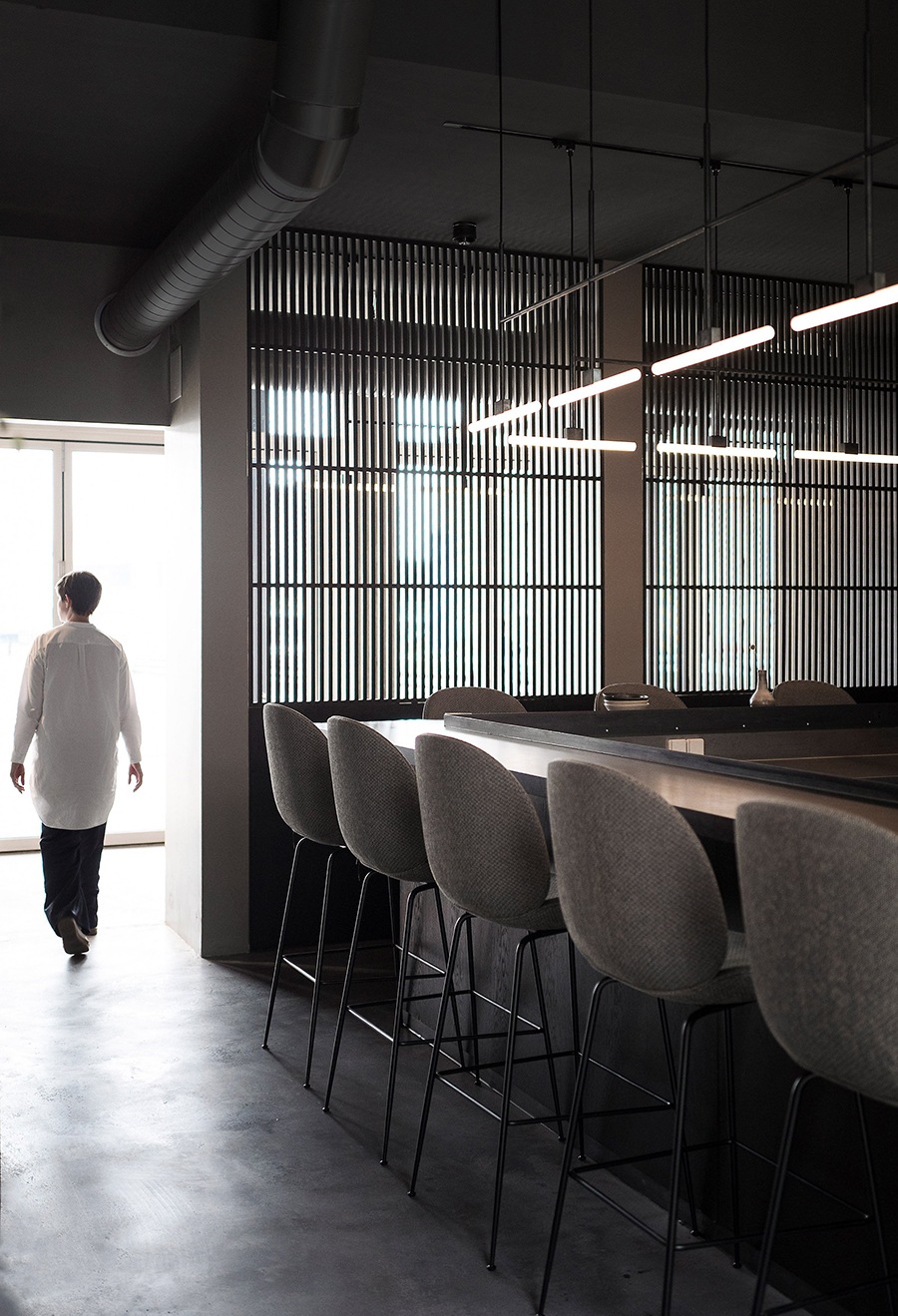 Copenhagen-based Norm Architects has done it again, designing a warm and dark space that translates to intimate and cosy.
The newly designed wine bar and restaurant Nærvær, which translates to Neighborhood, is in the Christianshavn area of the city, has a view the nearby canal and the old city centre beyond. With a dark wood wrapped, centrally located kitchen, guests get a front row seat to the preparation of meals by Yves Le Lay and crew.
"This conscious focus on tactility brings a warm, material richness to the interior that naturally compliments the raw concrete walls and industrial framework of the space," says Norm.
Lighting was designed by Norm Architects and made from oil-burned steel frames and slender tubular diffusers that give off a warm and gentle brightness.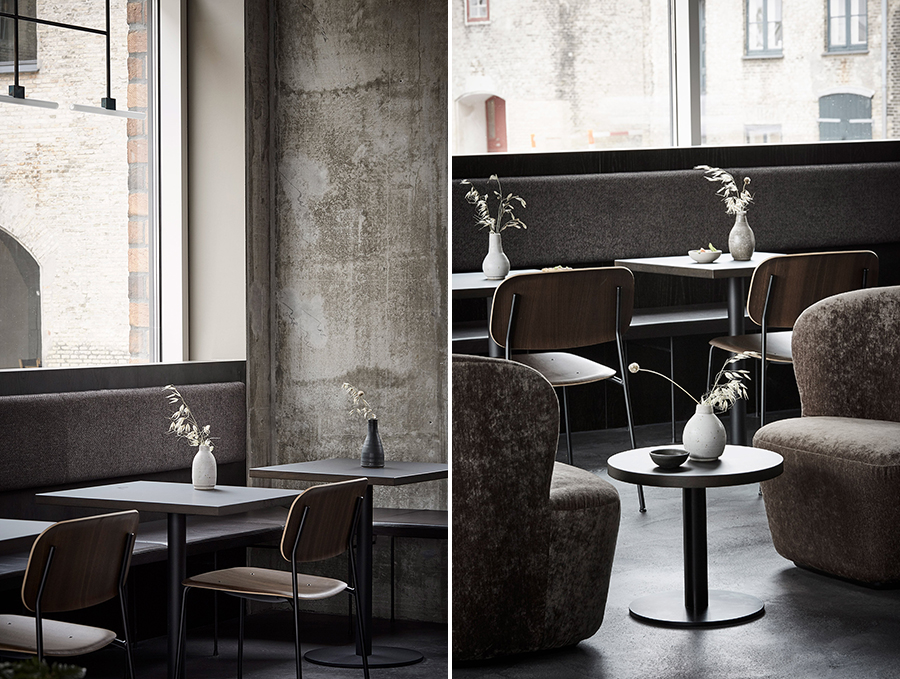 Potted plants and trees add a natural and bright feeling to the naturally lit corner in the bar along with delicate, dried flowers complementing the specially commissioned pottery and dishes made Danish ceramist Maj-Brit Würtz.