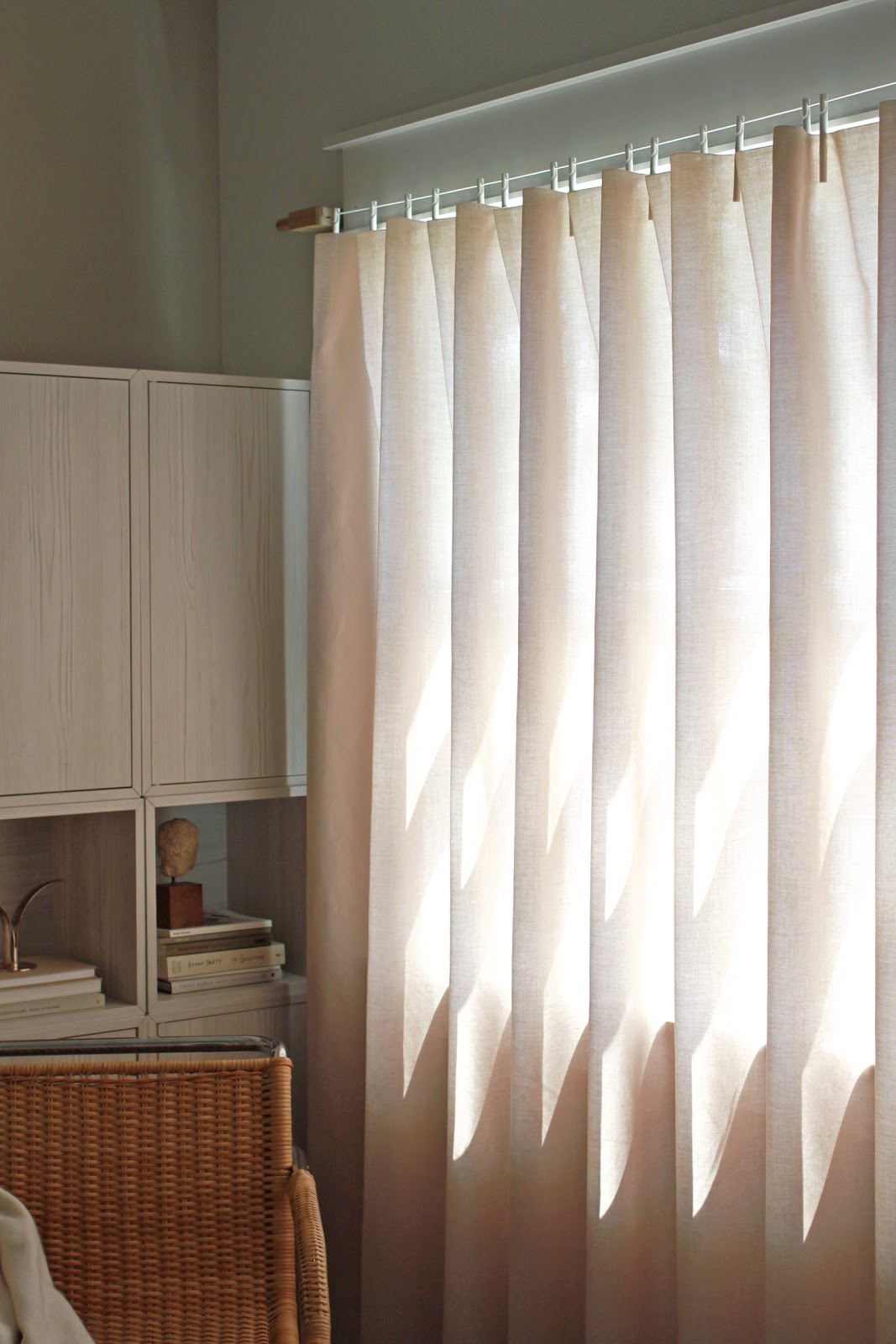 We all have windows and so if you've ever needed to cover them then you know well the process that can come with finding the the right fabric in the right size, and the right color. It's not always as simple as you thought. Then there's finding the right fixtures for hanging the curtains . Chances are you also have different sized windows throughout your space so each one might require a unique solution.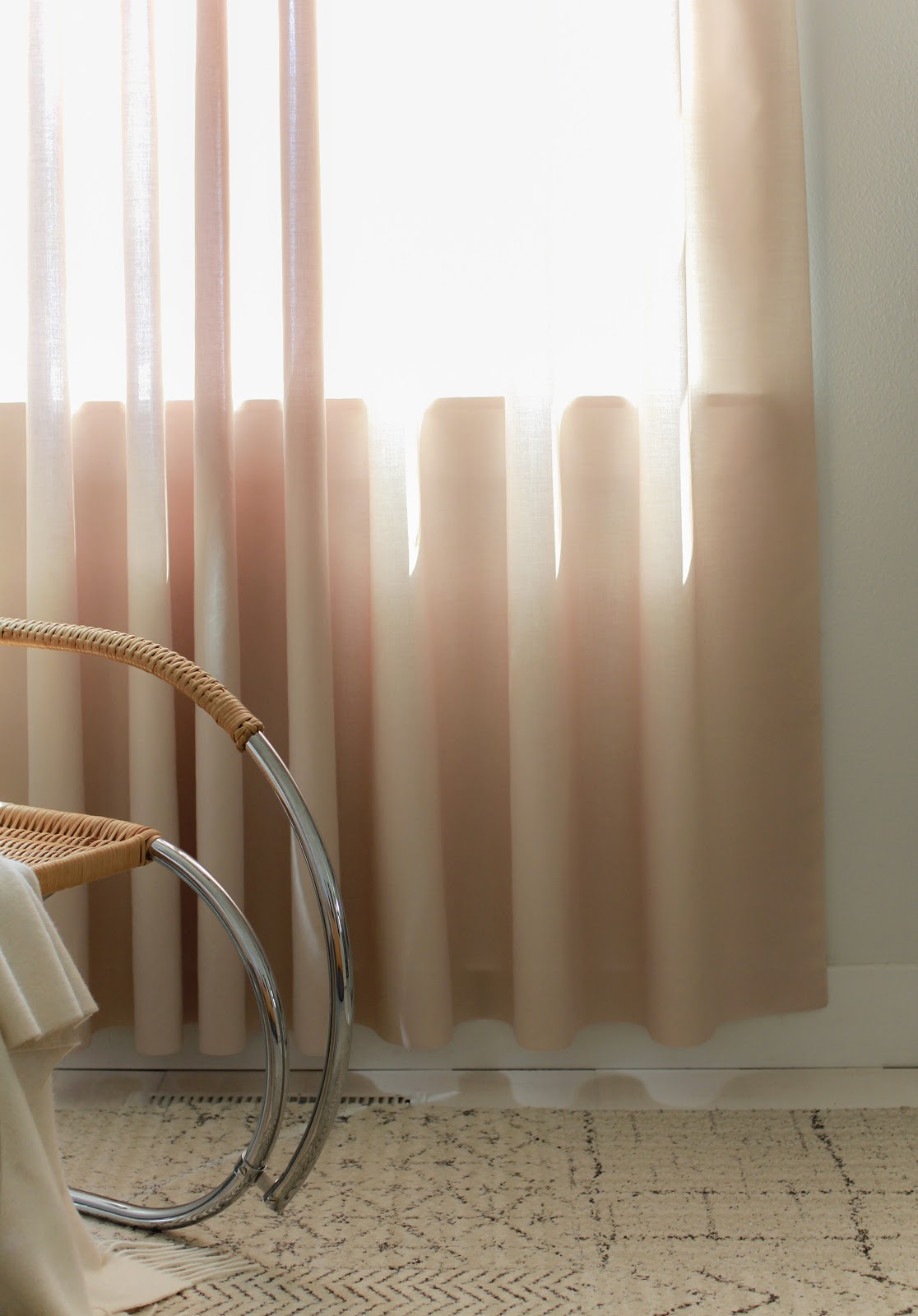 Or maybe you've never found this to be a struggle and have no idea what I'm talking about but from my own personal experience I have not come across an arrangement that has particularly streamlined the experience. Even if you've found curtains that you love with relative ease then you still need to locate something to hang them with which might be altogether unappealing or difficult to install. To confess, I usually make my husband deal with the installation part because I can't be bothered with it all. The options available are usually less than thrilling and it becomes one of those obligatory but unattractive components of your home that serves a function but offers little more than that.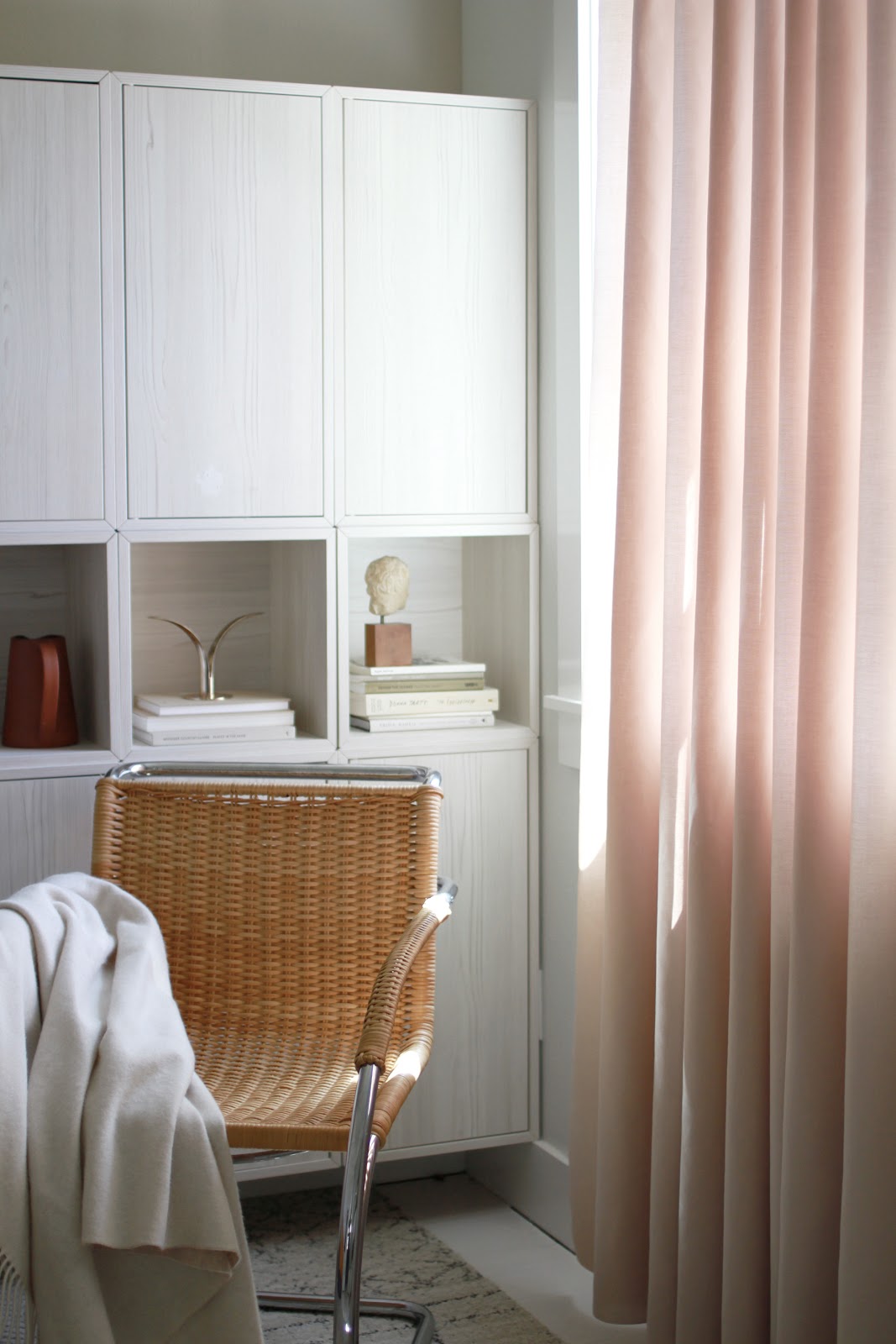 Bouroullec and Kvadrat Textiles have joined creative forces to solve some of the issues that can come along with window dressing and created the Ready Made Curtain. When I was initially introduced to this product my enthusiasm did not need any additional persuasion. A minimal and attractive anchor and tethered string that can fit various sized windows that can be customized in multiple colors including the string, the pegs and of course Kvadrat produced fabric?! Count me in!
Once you install the pegs the cord can be fed through the center support and then then tightened to prevent bowing in the middle. Before you attach the other end of the cord however, slide the white pegs on to later hang the fabric with. After that you only need to snap the fabric onto the pegs. One of the visual benefits of using this peg system rather than say, a pocketed top that slides over a metal rod, is that there is a continuous and uninterrupted line of fabric from bottom to top.
If you're looking for new curtains, want to change the look of your windows, or are even looking for a clever space divider, this Ready Made Curtain is a thoughtfully designed solution that might make the process a whole lot simpler while also making it more attractive!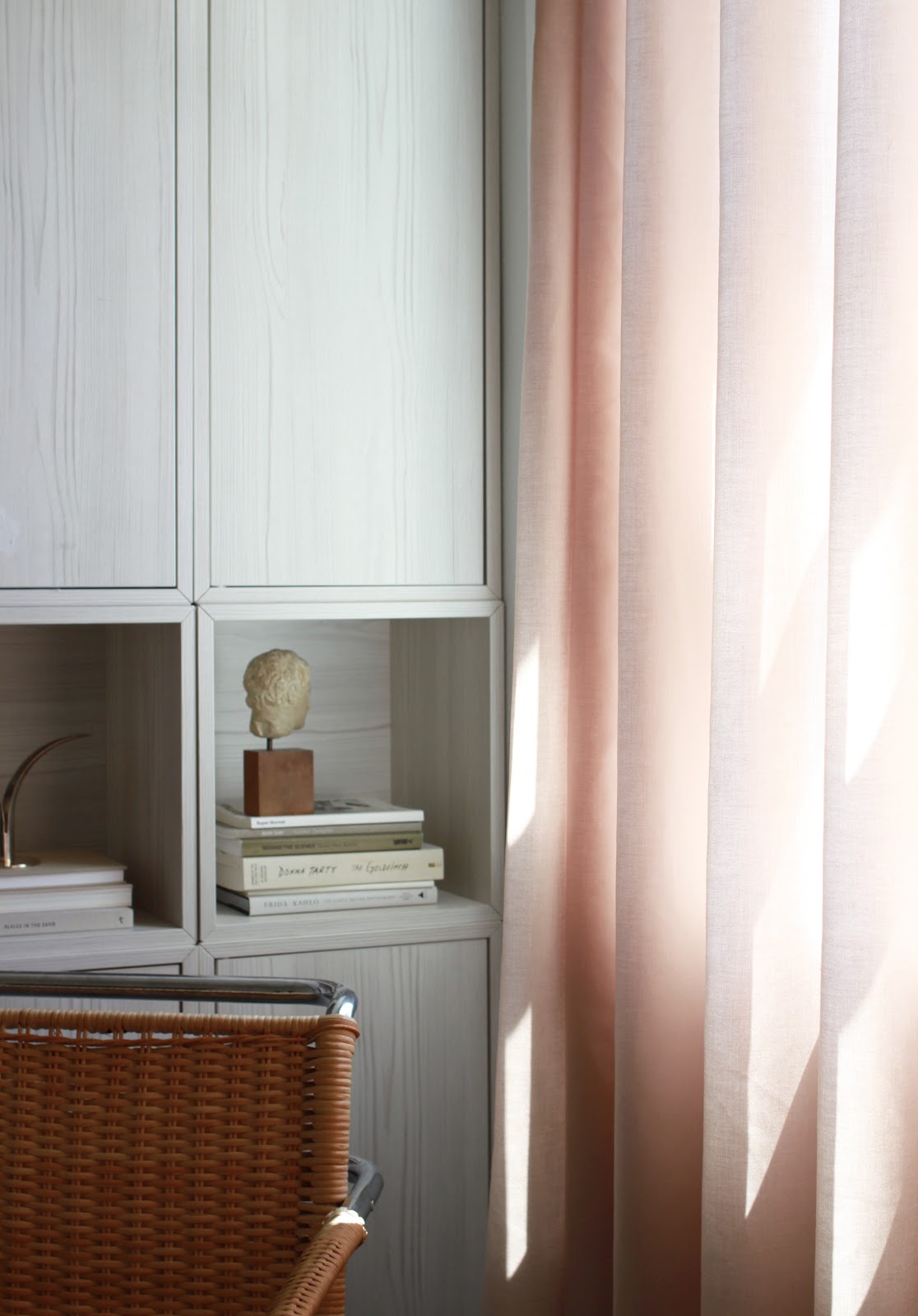 *This post was sponsored by my wonderful partner Kvadrat, all images and words are my own!