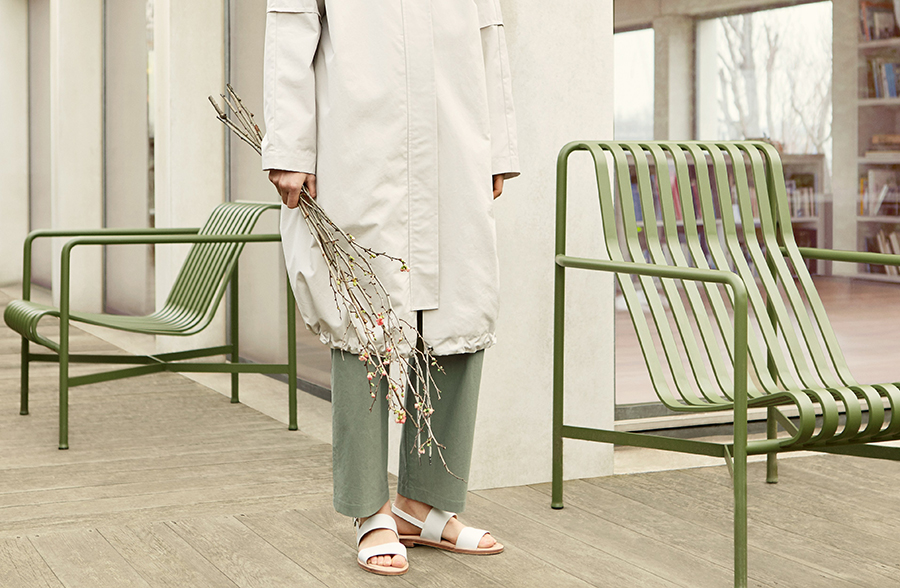 March is officially here and while I could comment about how quickly February passed by (because it really did) I'd rather focus on what's to come. Spring is a much loved season and lets us put the dark and damp winter season behind us, which after several months we are very ready for. It means new colors and foliage rather than snow and long forgotten plants. We tend to spend more time outside and feel invigorated by the hope and energy brought about with more sunshine and new growth. It's not just climate, it's also personal. Spring is the perfect time to make new plans, shake off the lethargy of the previous months and bring some of this freshness into our homes and wardrobes.
The recent collaboration between Swedish COS and Danish HAY brands brings us soft greens and warmer hues than we've been used to seeing in recent times. Personally it makes me want to buy some fresh flowers or better yet, take a walk in the woods and pick my own. It makes me want to declutter, which we've been working on since January so it's only moderate changes rather than a huge overhaul of our things. It makes me look forward to fresh fruit, longer days, shorter pant lengths and natural highlights in my hair from time spent in the sun.
The collection doesn't seem to be available in the US version of COS but if you are in Europe or elsewhere you can shop directly from their web shop. I've found some of the HAY pieces from the collection for you below, can in case you can't access the COS collection.