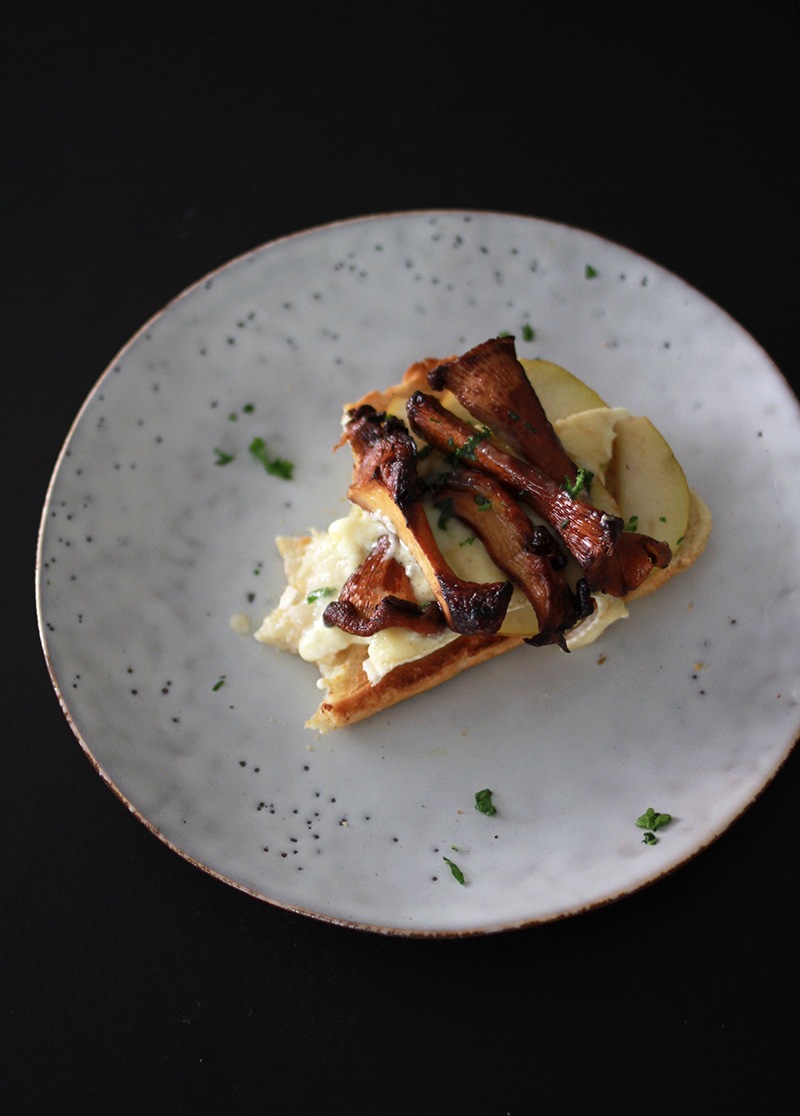 Mmm, chanterelle mushrooms! These came home with me during one of my recent trips to the market though I had no initial plan for them because with mushrooms, when all else fails you can just cook them in butter. Though that is true for a lot of other foods too!
I wasn't always fond of mushrooms, in fact it hasn't been until the last few years that I've grown a fondness for them. If you're vegan they're like nature's meat, savory with a hint of wildness and each variety with it's own distinct flavor, shape and color.
So, now that the weather is colder I thought this would be the perfect time to enjoy these on warm toast as the perfect Autumn snack. I searched Pinterest for recipes and found only a lovely photo, no instructions, with cambozola and chanterelles with pear. To me that trio is the perfect gathering of autumn colors and flavors, a little sweet and a little buttery.
Toast some sourdough bread, brush with a little olive oil or fig preserves then top with sliced pears and a generous slice of cambozola. The sautéed mushrooms go right on top that to allow the heat from the mushrooms to melt the soft cheese quickly.
If you give it a try post a picture and tag me, I'd love to see!