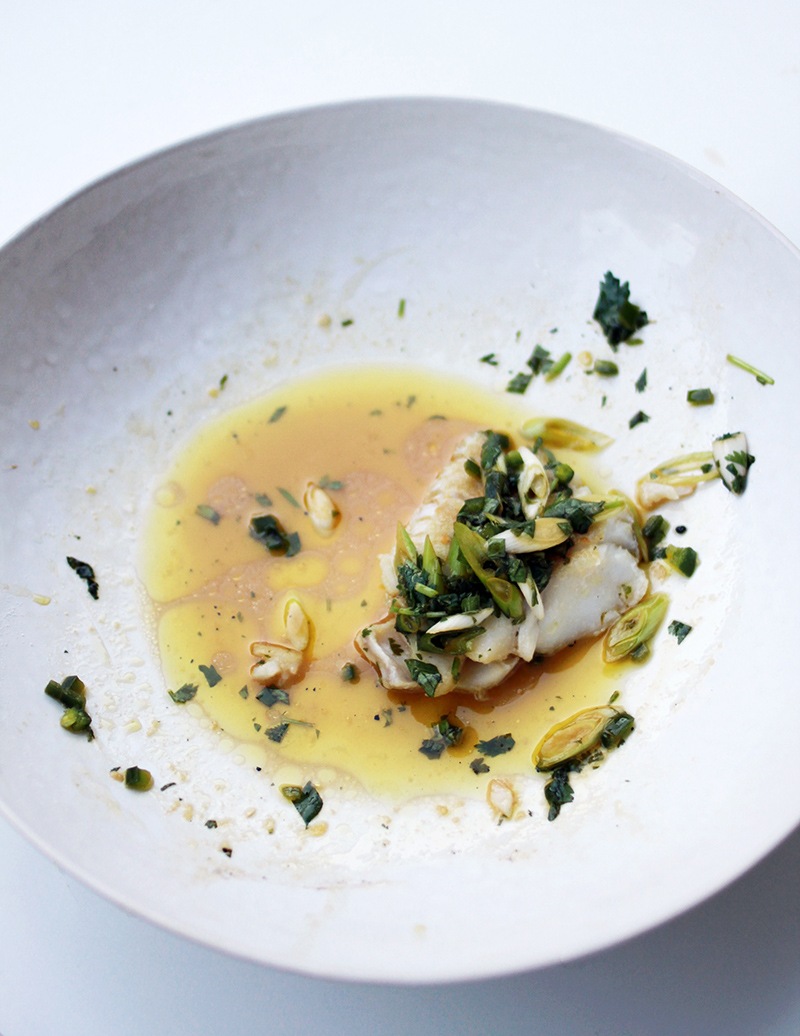 Wouldn't it be nice to peer into other homes during dinnertime and see if their food is really as beautiful in real life as it is on Instagram? Secretly I hope they've also just settled for cereal and milk like me.
Alright, I can't actually remember the last time I had cereal for dinner but there have been many a night when the kids won't go to sleep and I haven't had time or energy to make something proper. I knew I wanted fish for dinner, Sunday night, but I was in the mood to try something different. This recipe caught my eye and appeared to be the perfect antidote to my need for something easy and fresh. We grilled corn on the cob in stead of putting the fish in tortillas so we ate the fish with the sauce alone.
I'm pasting the directions below for you.
the sauce/
1/2 cp scallions thinly sliced
1/2 cp cilantro leaves
1/4 cp freshly squeezed lime juice
1/4 cp olive oil
2 tlbs chopped jalapeño
1 tlbs soy sauce
coarse sea salt to taste
the fish/
6 ounces mild white fish fillets (I used Cod), rinse and pat dry
1/4 tsp kosher or coarse sea salt
Pinch of freshly ground black pepper
all-purpose flour to coat fish fillets
vegetable oil
12 corn tortillas store-bought or homemade
In a small bowl, combine the scallions, cilantro, lime juice, olive oil, chile and Maggi sauce, and stir to mix well. Set aside for at least 15 minutes. Season with salt to taste, if need be.
Sprinkle the fish fillets with the salt and pepper. Spread flour on a large plate and coat each fillet thoroughly on both sides.
Heat 1/4-inch of vegetable oil in a large skillet over medium-high heat until hot but not smoking. Add the fish, in batches to avoid crowding, and sear for about 3 minutes, until crisped and browned on the bottom. Don't fiddle with the fillets, let them brown so they don't stick to the bottom and can be released. Turn and brown for about 3 minutes on the second side. The fish is ready when the thickest part is cooked through and it flakes easily with a fork. Put the fish on a paper towel-lined baking sheet. Keep warm in a low (250°F) oven, if you won't eat it in the next 10 minutes.
Transfer the fish to a platter and pour the sauce on top. Or, you can do as I do, flake the fish and serve drizzled with the sauce, ready to make tacos. Serve with corn tortillas.
/recipe from Pati Jinich / photo by me