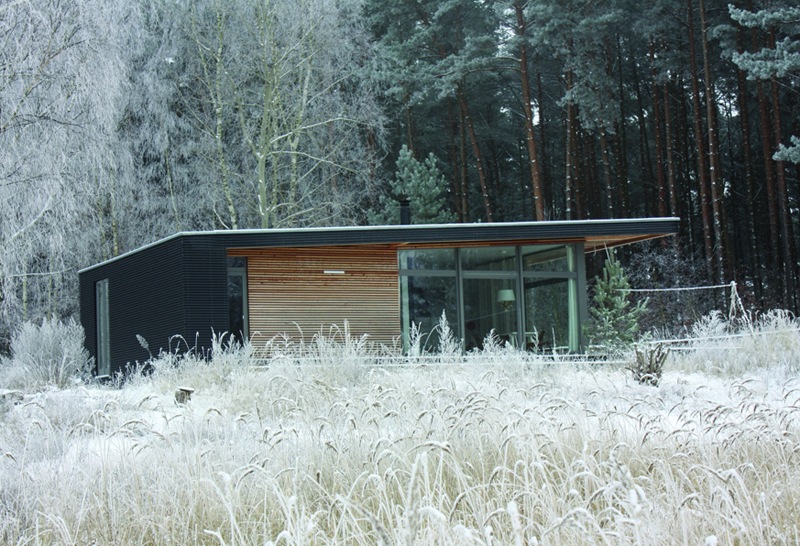 Berlin company Sommerhaus PIU is composed of architects Markus Stöcklein and Björn Götte who make these sustainable, quality prefabricated homes located in beautiful, scenic locations.
A quote from one of the creators about the home |
"The prototype (PIU 60) has 60 sqm of living space, 35 sqm of covered terrace and 2 storage units with 2.5 sqm each. Inside you find a spacious living, dining and cooking area, 2 bedrooms and 1 bathroom – but the layout certainly is convertible and expandable. Different floor plan options are possible and some are indicated in the plan brochure. The standardized models reach from 40 sqm to 115 sqm."
A peaceful summer home is something my husband and I often dream of having so I'm endlessly intrigued with small, efficient homes like this. Big enough to hold everything you need comfortably but small enough to compel you to get outside!