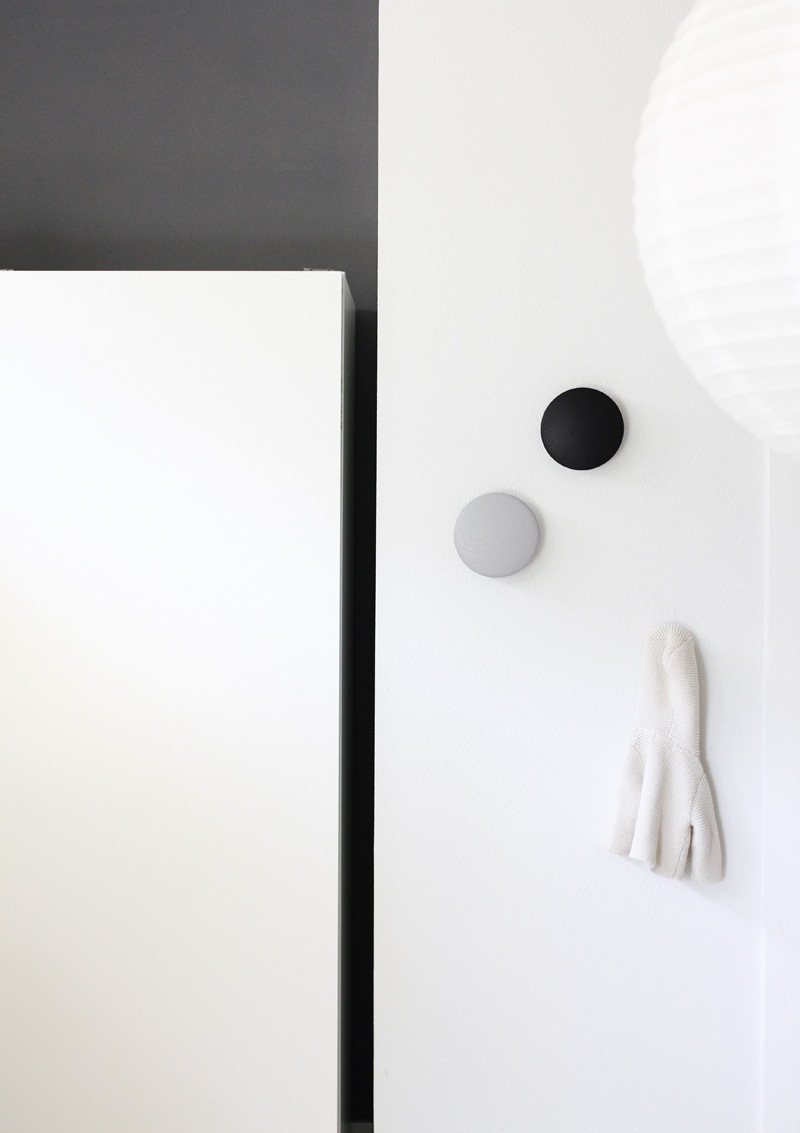 I promised to post this last week but time got away from me, as it does all too easily when you have a 5 month old and 4 yr old. It is late, but it is here!
For Elin we have been very minimal with what she has, her space and toys and clothes are few but chosen carefully. Some Muuto dot hooks hold little bags and sweaters next to her wardrobe.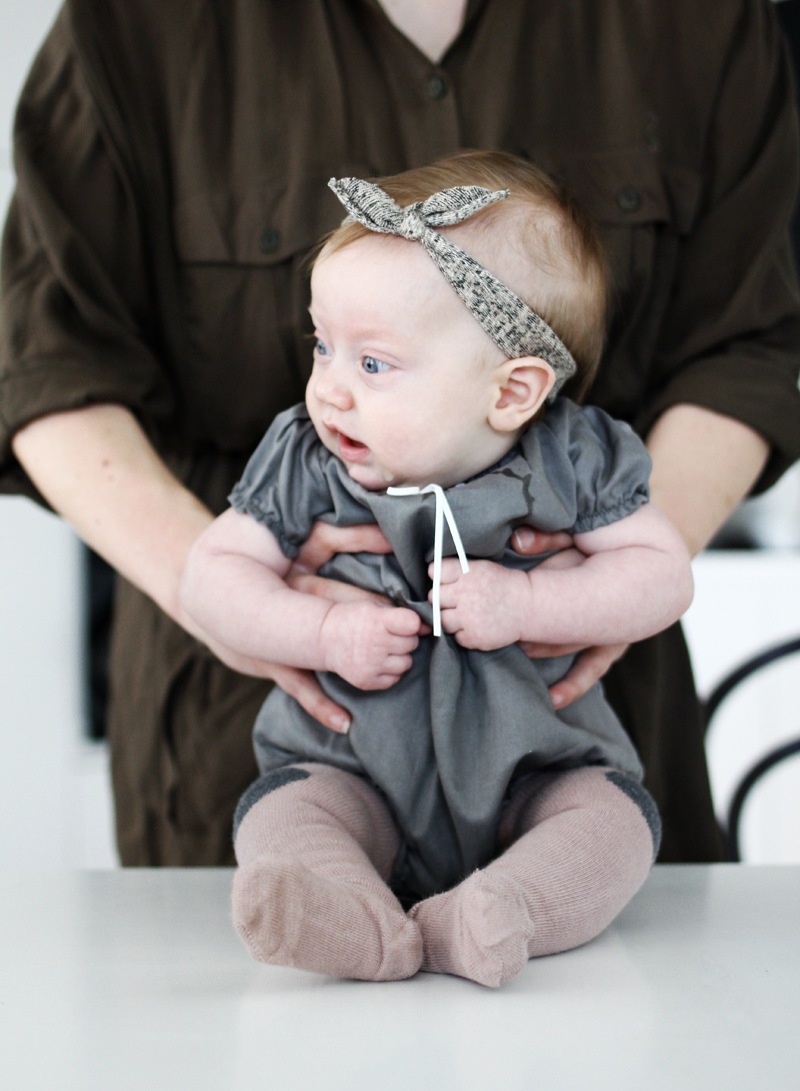 This little romper from Fawn Shoppe has been a nice transition piece with the weather changing, with tights from Tocoto on cool days or without when it's been really warm.
One of the things I enjoy about having a girl are matching sets of things. This hat from MarMar accidentally matches these cute handmade organic leather shoes from Mini Mocks, which are the softest little shoes!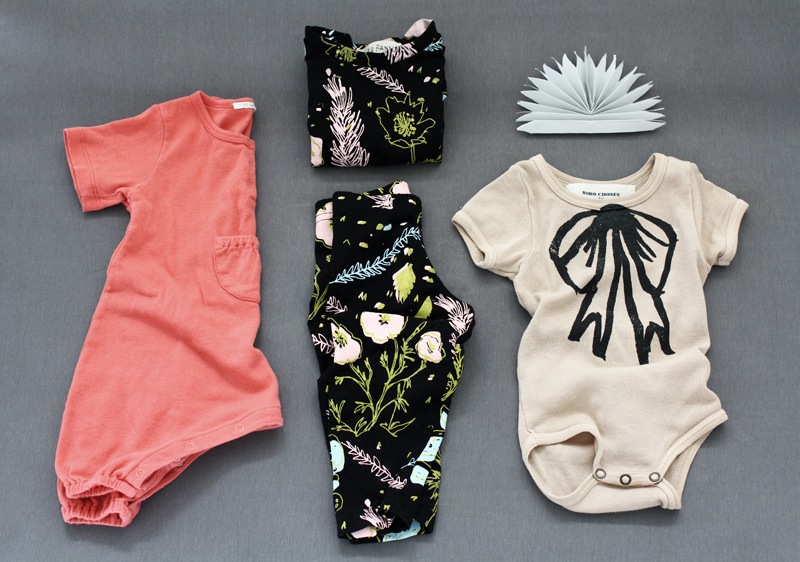 Thief & Bandit has been making patterned children's leggings for some time now but only recently have begun making matching onesies (I told you I like outfits) and rompers. This black / pink floral pattern is my favorite. The coral colored henley one piece is by Tane Organics, from Fawn Shoppe.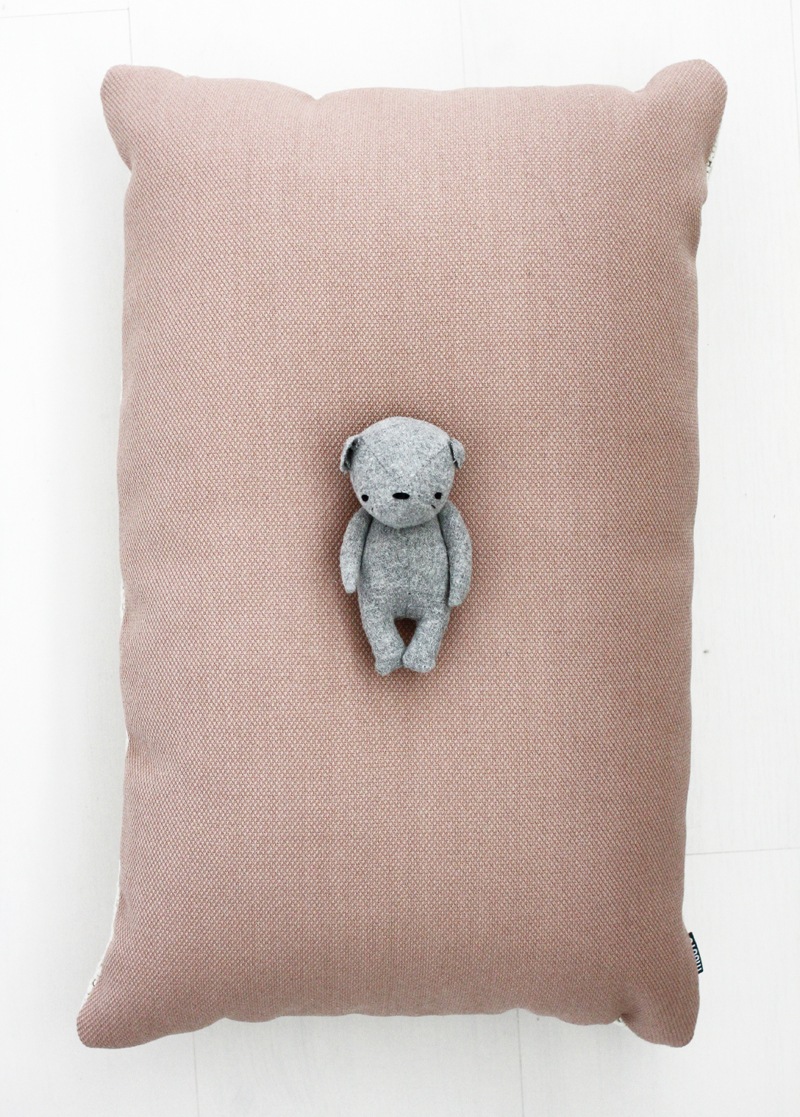 A handmade toy is a must, my son had some and I love giving them to my children since they're unique & I appreciate the time that was spent making them. This shop makes the sweetest little bears and bunnies I've ever seen. Elin's little bear is resting on another favorite, Muuto's mingle cushion is the perfect shade of dusty pink, it's the only color on her crib of grey / b&w.;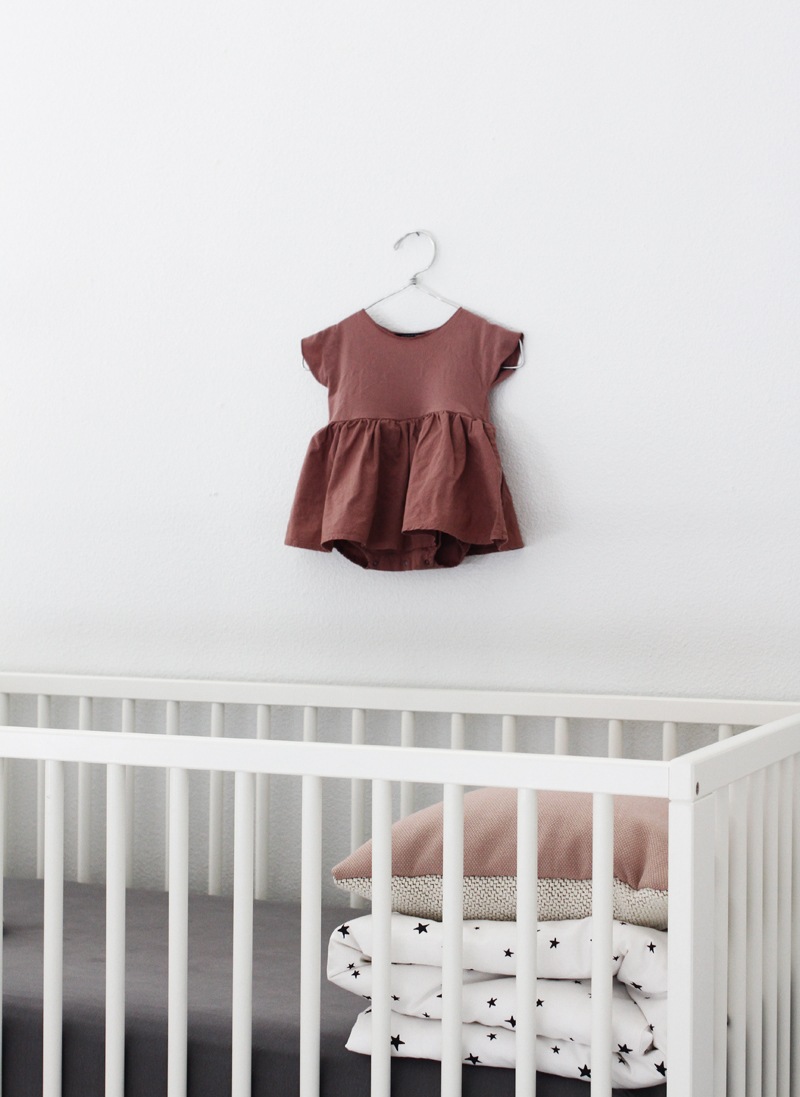 I like my baby clothes like I like everything else, simple. Babies are beautiful enough without needing lots of bright colors or crazy decals and patterns.
Among the best brands I've seen to understand this is Italian maker Album Di Famigila, from Ladida. We have a mauve colored dress for Elin that is part knit, part cotton that's practically an heirloom piece, and just the right color too.